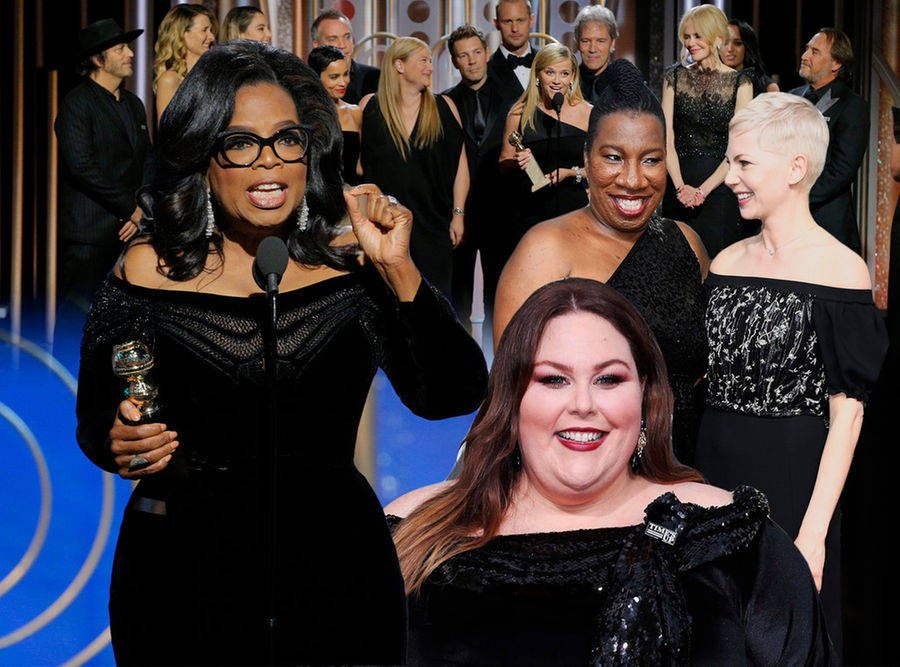 On January 7, 2018, the 75th Golden Globes Awards show commemorated both the TV series and movies of the past year. The annual ceremony began with uncertainty for the remainder of the night but ended as a moving and meaningful event that brought awareness to women's rights and sexual harassment.
Hosted by Seth Meyers, this awards ceremony, in particular, was the first ceremony to address the sexual allegations made against celebrities in the Hollywood industry, specifically directors such as Harvey Weinstein and Woody Allen. The spark that ignited the fire began in October 2017, when actress Alyssa Milano tweeted about the importance of speaking up against sexual harassment. Soon after, #MeToo was trending and became viral on social media platforms. Following Milano's tweet, the internet exploded with personal stories of encounters in which people felt pressured, harassed, uncomfortable, and other arrays of emotion.
Although the Me Too Movement inspired more recent conversation, Tarana Burke originally founded the movement in 2006. Over twenty years ago, Burke sat with a thirteen-year-old girl and listened to the story of the girl's battle against sexual harassment, according to the New York Times. This moment of uncertainty was the beginning of the campaign now known as "Me Too."
While walking the red carpet with black attire to symbolize their solidarity, actors and actresses advocated for the new Time's Up Movement. The movement was created to emphasize the need to end sexual harassment. On New Year's Day, a group of 300 women in the television and film industries created a new movement that benefits those who face harassment in the workplace. Included in their initiative is the money needed to support those who face legal battles after reporting harassment, penalization of companies that allow harassment, gender equality, and a request that the attendees of the Golden Globes dress in black.
Actors, actresses, directors, and producers went up to the stage to accept their respective awards. Oprah Winfrey received the Cecil B. DeMille Award, given to someone that demonstrates "outstanding contributions to the world of entertainment." In her speech, she addressed both movements and advocated for a change. When referencing the hopeful future that will come, she said, "it will be because of a lot of magnificent women, many of whom are right here in this room tonight, and some pretty phenomenal men, fighting hard to make sure that they become the leaders who take us to the time when nobody ever has to say "Me too" again." Read the full speech on CNN.
The Golden Globes signify a shift in the Hollywood and a possible shift in the future of security and safety in the workplace.