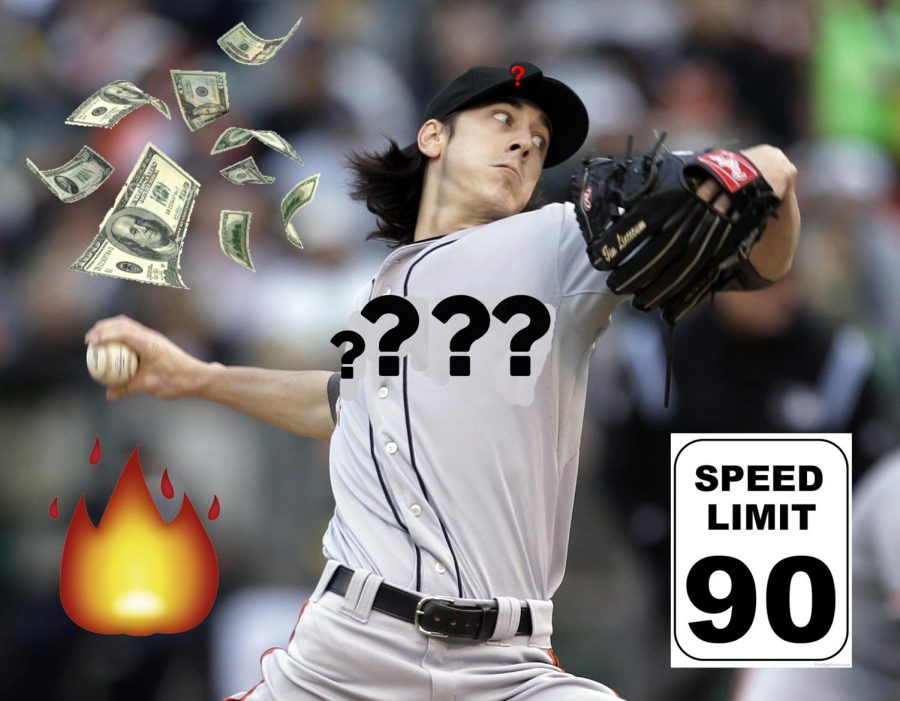 Skyler Rivera
On Thursday, February 15th Tim Lincecum threw for scouts in a showcase in a small baseball training facility outside of Seattle, Washington.
Yes, this is the same Tim Lincecum who won the Cy Young in 2008 and 2009. The same Tim Lincecum who won three World Series, was a four time All-Star, and threw two no-hitters. Timmy was going to throw a showcase, an event that traditionally takes place for unsigned amateur players.
It is also the same Tim Lincecum who signed with the Angels in 2016 and was later designated for assignment. In other words, Timmy was out of a job.
After his fastball clocked in at 88-mph in 2016 (unlike 2012 World Series Champion Timmy who was tossing on average 95 + mph.) Lincecum identified his problem and began working with Driveline Baseball, a club notorious for amplifying pitchers velocities.
In December of 2017, photos emerged on Twitter of a ripped Tim Lincecum, along with a closed invite to Major League scouts.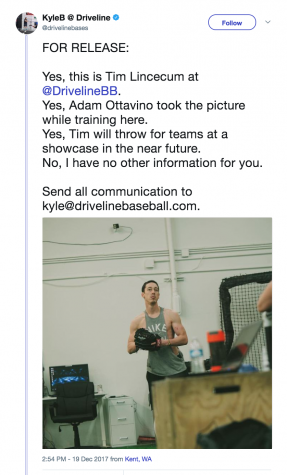 Scouts from 20 different teams attended the pitchers' showcase in a small town just outside of Seattle, Washington.
Prior to the showcase, rumors arose about Lincecum's former team, The San Francisco Giants. The Giants were in need of an inexpensive fifth-spot pitcher–quick. If the weather conditions were perfect, the Earth aligned with the Saturn, and Tim Lincecum's fastball velocity was above 90 mph there was a chance the Giants would sign him. Oh what a joyous homecoming it would be.
It's Thursday in Seattle.
Tim Lincecum throws the pitch. The clock blinks 93 mph. Then 90. Then 92.
Although scouts were not allowed to document the showcase, much less tweet about it, MLB.com reported Tim Lincecum's fastball velocity averaged between 90-93 mph along with other pitches at the showcase.
Five days passed. There was no further knowledge of what happened within this showcase.
Were there any deals? Why weren't teams throwing cash at him already? Did it even happen?
Monday, February 19th at 10:14 am PST SB Nation writer Grant Brisbee published an article about a reported offer NOT from the Giants surrounding Tim Lincecum.
MLB.com soon released a similar article reporting an unnamed team making a professional offer to the veteran pitcher.
So the Tim Lincecum chronicles continue, stay tuned.