Editorial: Is the crown worth the sacrifice?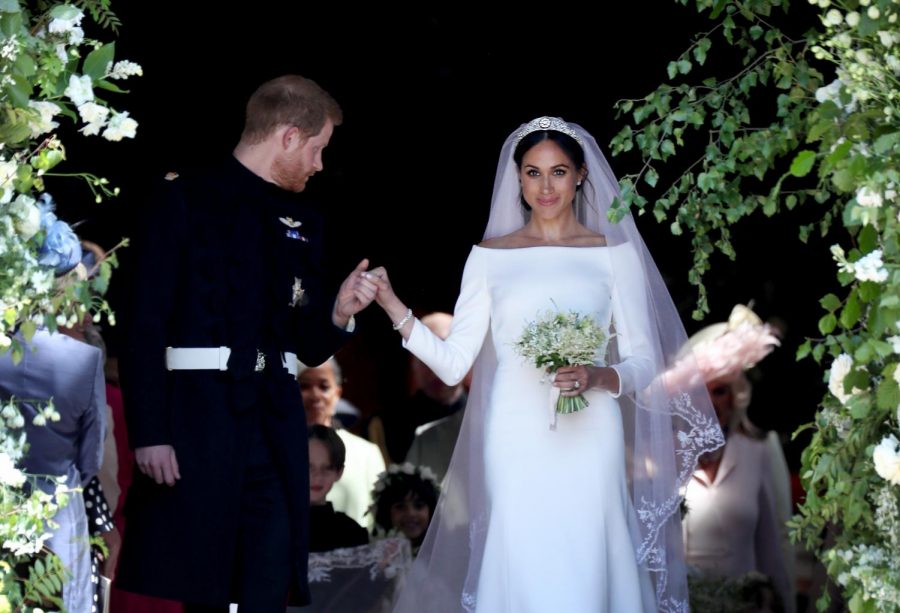 When Britain voted in favor of BREXIT in 2016, it faced challenging political issues that divided the country in two. Inequality grew between cities and rural areas, as did backlash over the decision to leave the EU. The future and identity of Great Britain are still in flux.  
However, in the midst of division, the Royal Wedding on May 19 provided a strong symbol of unity and hinted at the potential perseverance of multiculturalism in Britain. The union of Prince Harry and Meghan Markle is a reminder that there is more that unites us than divides.
Watched in over 29 million households worldwide, the Royal Wedding inspired feelings of hope, love, and happiness. As days continue to pass since the wedding, it only becomes more apparent what the Duchess has had to sacrifice for her wedding day.
Meghan, Duchess of Sussex, née Rachel Meghan Markle, captured the heart of Prince Harry of the Royal family just two years ago. Before meeting Prince Harry, Markle had a hefty resume – the former actress had a recurring role on the television drama Suits and was included in TIME Magazine's "100 Most Influential People in the World."
Beloved by many, Markle represents a milestone of change after becoming the first ever mixed-race woman to marry into the Royal Family. Her father is Caucasian and her mother is African-American. Her heritage has attracted continuous attention from the public because there has never been a non-Caucasian Duchess in the history of the Royal Family.  
Within the Royal Palace, there has always been criticism of a deeply entrenched class and race prejudice following strict tradition. Alongside, it seems that Markle got the fairytale wedding many people dream to one day have, while also making an important change in British Royalty forever.
However, before you start researching the most eligible royal bachelors, let's take a moment and acknowledge the price that comes with becoming a member of the Royal Family.
One of the greatest sacrifices Markle will have to make is leaving her career behind. As a successful actress, this is not an easy task. She created a home away from home with her film family in Toronto for seven seasons of filming Suits. Her castmates are sad to see her go and Patrick J. Adams sweetly tweeted, "Love deeply and live well." Being an actress is considered too inappropriate of a job for a member of the Royal Family to have and because of this old-fashioned notion, it is something that she will have to sacrifice. Like her social media accounts, this is one aspect of her life that she will be forced to leave behind.
Being a member of the Royal Family is a very time-consuming role. From volunteering at local charities, answering letters, and other royal commitments, there would be no time for Meghan to fly back and forth from Toronto. Prince William, who suffered from a similar situation, was forced to give up his full-time job as an airplane pilot to fulfill his responsibilities to the crown.
Not only does Markle have to give up her lifelong career and passion, she has to give up her voice. Markle is no longer allowed to utilize any social media, this also includes her entrepreneurial blog called "The Tig". Through her social media presence, Markle managed to build a platform that millions of fans followed. In the eight years, The Tig was online, it evolved into a voice of authority on all things related to food, travel, fashion, and beauty. As more followers were drawn to her blog, Markle was able to educate those who needed advice but may no longer do so.
In addition, Markle cannot publicly express bias or share her political opinions. Markle is a known advocate for women's rights and to date global ambassador for World Vision and an advocate for UN Women. The royal family has always remained neutral in all of these matters.  
Seeing as Markle can no longer use her voice to influence her mass following, one must wonder, is it worth it? Many of us rely on our social media presence to best represent what we believe in or stand for. Not only is Markle not allowed to have an opinion on anything political, but all of her comings and goings are now only documented through the official accounts of Kensington Palace. Her lack of social media also brings into question how well will she able to connect with the public, and how can she let her personality and thoughts shine.
While Markle may have had to sacrifice the most important gift a person could have, it comes along with breaking barriers within the Palace. For many, the Duchess represents an era of possible change. Markle has already changed the history of the Palace forever with her mixed heritage, but there is also a lot more that she can help change.
Many publications believe that along with everything else Meghan is doing to change the ways of the royals, she will also be one of the first royals to speak out publicly about her beliefs. Markle is a new type of royal and many believe that her shaking things up will be for the better and that she will leave not just the royal family, but Britain in a better place than it has ever been before.