Keeping up with Kanye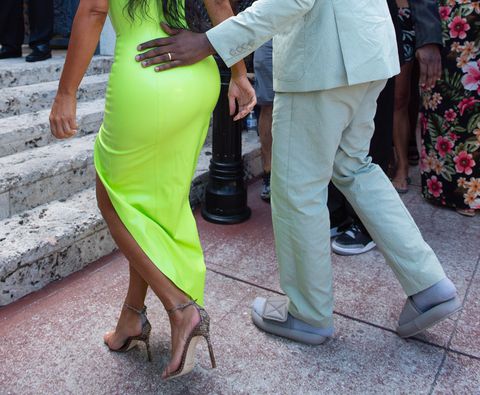 On August 18th, the rapper Two Chainz tied the knot with his beautiful wife, Kesha Ward. After a rapper gets married, Twitter is usually buzzing about the cake, the dress, or surprise guests at the wedding. Two Chainz's celebration was overshadowed, however, by a pair of slipper slides worn by Kanye West.  
The slippers were noticeably too small and the internet was overrun with memes and jokes about his child-like shoes. A t-shirt was even made with a drawing of his shoes by an account with over 700 thousand followers on Instagram.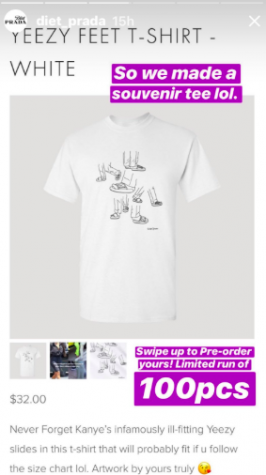 In response to the explosion of tweets and articles, Kanye tweeted out 10 days later "the Japanese way" with two diagrams of a Japanese geta that show part of the heel edging off of the sole. This tweet received its own set of responses, as people made fun of Ye for trying to fabricate an excuse for wearing shoes too small for him. "He was being lazy, and it wasn't cultural appreciation. It wasn't cultural appropriation either, it was just like Kanye being Kanye." said Izzy Martinez ('19.)
People also mocked that it took Kanye two weeks to upload a response to the jokes.
Kanye has recently played into the online banter by posting a photo of the same slides that are comically big.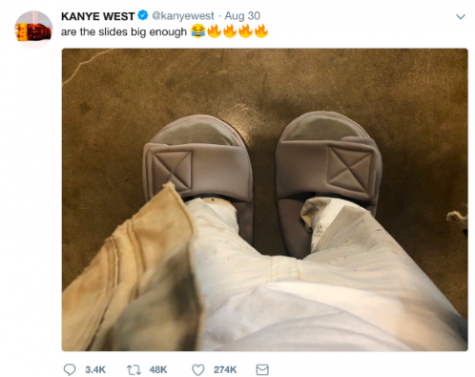 About the Contributor
Gracie Reda, Co-Editor of Culture and Lifestyle
Gracie Reda ('19) is new to the Webb Canyon Chronicle and its cultural analysis, but is no stranger to journalism. Since the sixth grade she recalls...