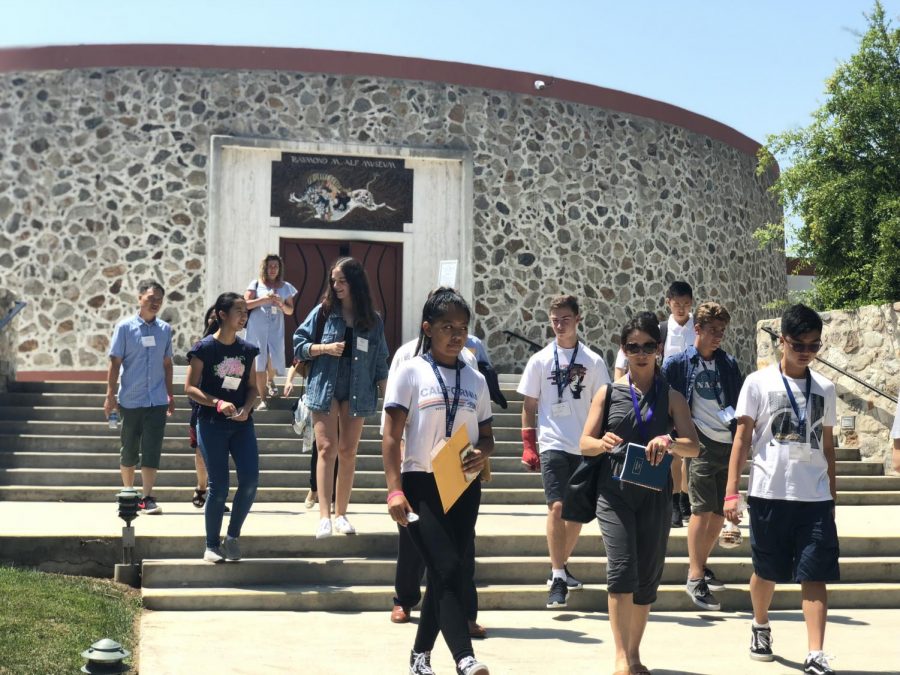 Spotlight on the Class of 2022
Did you know that one VWS freshman is a world champion figure skater? Or that one WSC student freshman is a SCRIPPS National Spelling Bee competitor?
In late-August, Jamila Everett, Director of Admission and Financial Aid, highlighted the special talents of new Webbies during her convocation speech. Out of the 750 applicants, Webb accepted new students on a record low 19% admit rate. This school year, Webb welcomed 111 new students from 90 different schools. Some of the countries represented in the new batch include Argentina, Canada, Singapore, Saudi Arabia, Switzerland, Thailand, Vietnam, and Indonesia.
The centennial class has a wide range of interest and talents. As a whole, the class plays over twenty different sports, more than fifteen different instruments, and consists of an unusual number of bakers.
Among some who are not featured in this article include an aspiring polyglot, a computer-building tech junkie, a mythology YouTuber, a world-traveller paleontologist, and finally–a student who built his own lab in his house complete with a mineral rock collection, a metal detector, and chemical lab equipment.
Spotlight on the Class of 2022