Hope for kidnapped girls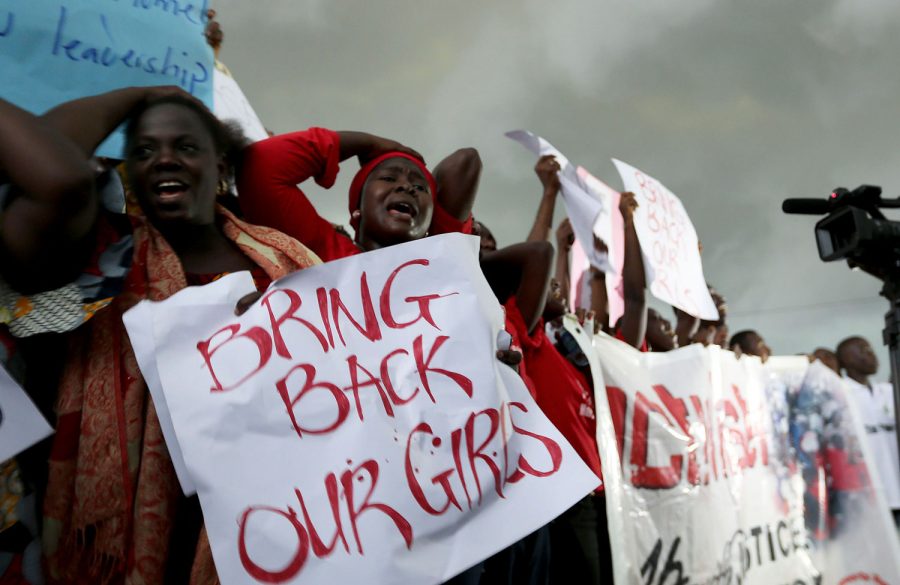 On April 14th, 2014, news broke of the kidnapping of more than 200 schoolgirls in Chibok, Nigeria. Instead of being another news story that gets swept under the rug, this story grabbed international attention. The coverage that followed, including the hashtag #BringBackOurGirls, trended globally as celebrities offered their voices in fighting to bring these women home. From Michelle Obama to Ellen DeGeneres to Dwayne "The Rock" Johnson, there has been no shortage of famous celebrities lending their spotlight to this issue. Although, after all these years, where are the girls now? Why has reporting on this case gone silent?
Boko Haram is the Islamic State that is responsible for the kidnapping. Boko signifies "Western education," while Haram means "forbidden." These extremists outlaw voting rights, not-traditional Muslim clothing, and education for women. The kidnapping explains the targeting of schools, as the girls were all snatched from classroom environments. In fact, many schools in the area had become targets and were consequently shut down as westernized education is strongly frowned upon.  
The girls have been immensely challenging to find as Boko Haram headquarters lay hidden in the vast Nigerian forest. Remote and unable to reach by vehicle or phone, navigating these dense jungle environments is nearly impossible. It has been nearly four years and 100 girls have been returned.
The Webb Schools, specifically the Vivian Webb School, should work to spread the message of the importance of education for females. Action can be taken through clubs such as Branch Out, dedicated to informing the Webb community about issues of education and equal rights for females. Another platform for action is through articles ensuring that unfortunate events in which women are punished for trying to expand their futures are documented. For it is informed people that can change the world.
About the Contributor
Vanessa Casillas, Staff Writer
Vanessa Casillas ('19) is a senior boarding student from Upland serving as a staff writer in her first year in Journalism. Vanessa is a debate aficionado,...