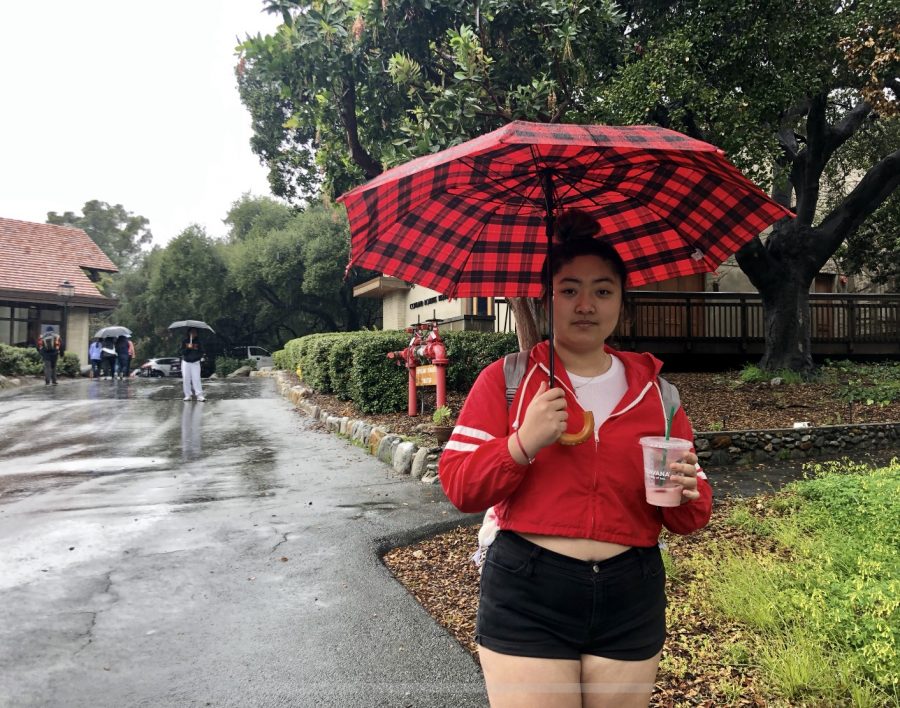 Do you know anyone who has performed at Carnegie Hall three times by the age of sixteen?
Angela "Angie" Chen ('20) is a classical pianist and Webbie from Arcadia, California who just happens to be one of the handful who can fit this criteria. She continues to defy the odds by possessing "perfect pitch," the ability to differentiate musical notes based on sound alone.
As a local boarding student, Angie is picked up every weekend for piano lessons at the Moscow Music Center in Arcadia. Angie said, "I just find the music so soothing and it's really my escape from the stress of the academic week. I always look forward to my Saturday lessons as one of the highlights of my week."
Angie began her international music career at the age of thirteen, performing challenging Mozart concertos in conjunction with the Czech Republic Government Orchestra all throughout the summer of 2015. She flew with her music school to the countries of Austria, Czech Republic, and Romania. She said, "This was my first time performing the piano out of the United States and I got to visit well-known composers' homes and graves like Beethoven and Mozart. I learned so much more than expected about the history of classical music because this was my first time visiting Europe and immersing myself in this rich new culture."
Among Angie's most notable achievements, she passed Certificate of Merit Level 10 exam with Branch Honors at the age of fourteen, as well as the highest level of Panel just in 2017. Her current repertoire includes her collaborative Mendelssohn Concert Piece #2 and Mozart Concerto No. 20 in D Minor III. Angie is currently preparing to perform in Webb's annual spring concert on April 28th.
At Webb, Angie is a regular pianist featured in both the chapel program and the Friday Fawcett Library performance series. She manages to juggle her off-campus piano commitments with her roles in the fall JV volleyball team and the spring musical ensemble. In winter season, however, Angie solely focuses on piano in choosing Musical Performance as her afternoon activity.
Angie said, "Over the years I have tried a lot of different creative activities like dance and art, but piano is the one that has really stuck with me throughout high school. Whenever I play the piano, I can just relax and unwind while letting the music flow naturally from my fingers onto the keyboard."
Angie's favorite composer is romantic pianist Frederic Chopin because she "can easily understand his emotions and story." Of Chopin's various compositions, her go-to song is his Nocturne Opus. 9 No. 2.
After graduating from Webb, Angie wishes to continue her passion for piano by potentially double-majoring in musical performance while living it up in Beverly Hills.