Webb community shares compassion through shoes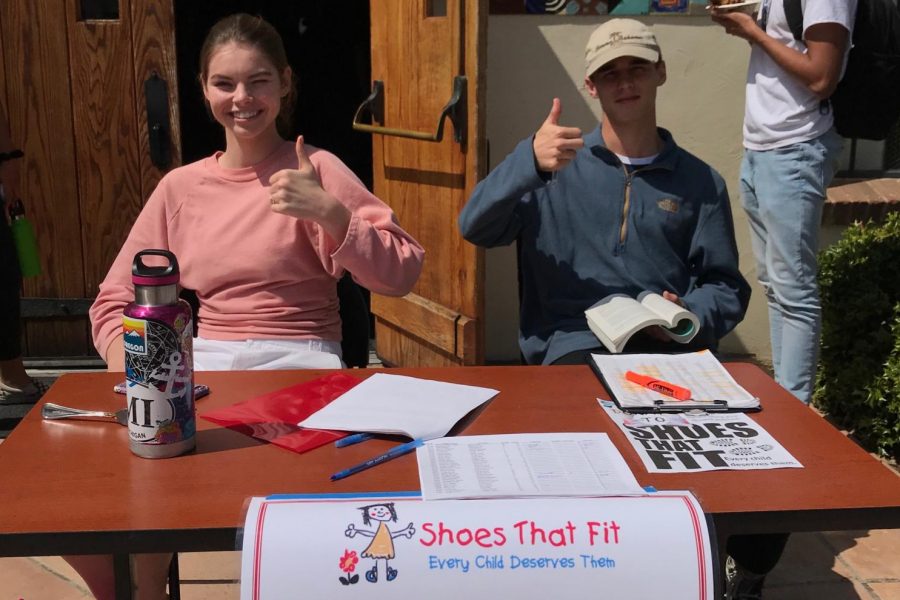 "
We encourage Webb students to donate because without shoes, these kids cannot complete their studies or sports with a proper mindset. These shoes can help them with their confidence and be successful."
— Aaron Phung ('19)
Whether you prefer high-top sneakers, flip-flops, or boots, shoes are a vital aspect of daily life. For many underprivileged children, their options are limited to their adult family members' oversized and overworn shoes, or old shoes that they have outgrown.
The Day Student Prefects (DSPs) organize an annual shoe drive, collecting shoes from the Webb community to donate to Shoes That Fit. From March 25th to March 29th, the DSPs encouraged students and faculty members to purchase new shoes or donate money from their student account. The DSPs stood at the drop-off area every morning and in front of the Price Dining Hall every afternoon during lunch.
Shoes That Fit is a Claremont-based organization that donates new shoes to children who cannot afford to buy brand-new shoes. With the help of volunteers, individual donations, and group collections, this non-profit is able to collect over 2 million pairs of unused shoes to distribute across the United States annually.
Their mission states, "Shoes That Fit tackles one of the most visible signs of poverty in America by giving children in need new athletic shoes to attend school with dignity and joy, prepared to learn, play and thrive."
When these children receive their new shoes, they experience a newfound level of confidence and overall happiness that they could not have received without the help of those people who donated. A lack of sturdy shoes can impair a student's ability to walk to school or play at recess comfortably. These students might also face social barriers between them and their peers at school.
Co-Head of Day Student Prefects Aaron Phung ('19) said, "We encourage Webb students to donate because without shoes, these kids cannot complete their studies or sports with a proper mindset. These shoes can help them with their confidence and be successful."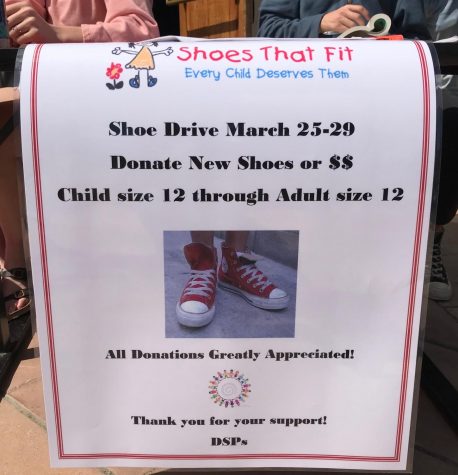 The class that donates the most combined amount of shoes and money will have a prize from the DSPs, to be announced after returning from spring break. This year, junior class collectively contributed the most toward the drive. All together, Webb raised $2785.20 to donate to Shoes That Fit, with about 144 participants.
Take time to ask yourself where your shoes take you in life. Make sure to donate a pair of shoes next year and help a child walk further in their academic journey!
About the Contributor
Janitza Luna, Editor-in-Chief
Standing at 5'0"ft tall, Janitza Luna ('20) embodies the persona of small and mighty. Born into the Aries astrological sign, her fiery determination...