What went into planning Prom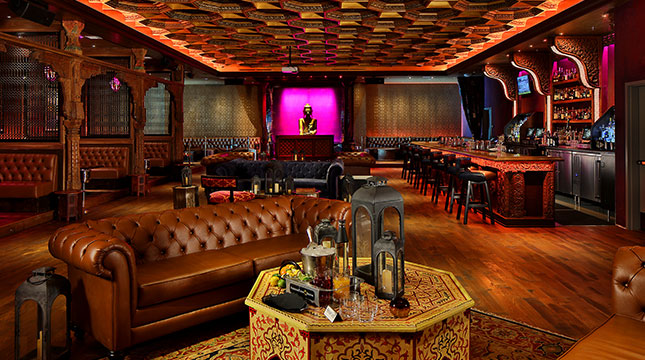 At 6 p.m. on May 4th 2019, students will soon be boarding buses bound for the House of Blues in Anaheim, CA for the 2018-2019 Prom.
This year, the junior class officers were tasked with planning Prom, and as WSC junior class president, I will be outlining the behind-the-scenes work that went into planning the event.  
At the end of sophomore year, after getting newly elected, we, the new junior class officer team, were tasked with planning Prom. We were told that we needed a venue by the Christmas holiday. Since none of us had any experience planning any large-scale event, we set about establishing committees to help us plan Prom – we created a finance committee, a venue-finding committee, and a publicity committee.  
Immediately, we got to work, creating a list of venues and fundraising ideas – our goal was to host the event at an upscale venue (including the likes of the Intercontinental LA or the Montage Laguna Beach) at an affordable price (between 60 and 80 dollars per ticket). Ambitious, huh?
Our first call was to the Intercontinental DTLA – we called asking for a room that could fit 200 people, for about $12,000 (we could actually afford up to $20,000, but we wanted to get the best price we could). The salesperson from the Intercontinental chuckled, and said, the venue that would be appropriate for your event is the California Ballroom, which starts at $40,000.  
After constant negotiation, we managed to bring the price down to $25,000 – still way out of our budget. It was the same story with all of the other hotel venues.
Soon, the new semester rolled around, and we still did not have a venue. Built into the junior retreat, however, was a couple of hours to locate venues for Prom. From that meeting, we got some ideas as to what we could explore as venue options, but nothing had clicked up to that point.  
We spent the next few months scouting out venues, but nothing was really in our price range, or to our liking. October break passed, and Thanksgiving was about to roll around. We urgently needed a venue. We had called over 40 venues and had no luck, but suddenly things started to click. We narrowed the list down to four venues: the Hollywood Palladium, the Foundation Room at the House of Blues, the Wiltern, and Kimpton Hotel Palomar.  
The venues were each charging around $25,000, and we managed to negotiate prices down to $15,000. After reading reviews of each venue and visiting each one in person, we decided that the House of Blues Foundation Room was our best option.  
Next came the music. We were negotiating with various artists, one of whom was Ryan Key, the lead singer of Yellowcard. However, to accommodate him, we would have had to raise prices of the event by quite a margin. Moreover, in a survey sent out to the juniors and seniors, the vast majority of people said they preferred a DJ over live music, so, instead, we decided to invest our money in finding an awesome DJ.  
After combing through a bunch of DJs, we found our current DJ – Paul Strickland. We were impressed by his excellent reviews and his credentials (he has DJed for Kevin Hart, 50 Cent, and Shaq among others). Unfortunately, he was charging over $3,000. After thorough negotiation, we decreased the price to just under $1,000.
With the extra money, we added amenities and paid for other logistical expenses such as coach buses. In the end, we slashed prices from last year, added more amenities, got an awesome DJ, and a unique venue with a lot of history (many major artists have performed at the House of Blues and continue to).  
All in all, I think that this Prom will be one of the best in Webb's history.  Ticket sales were through the roof, and we are glad to see all of our hard work come to fruition. On behalf of the junior class officers, thank you for attending, and we hope you enjoy the event.  
About the Contributor
Jay Gupta, Editor of Technology
Jay Gupta ('20), hailing from New Delhi, India and Newport Beach, CA, is the tech expert of the Webb Canyon Chronicle. He currently serves as the Editor...