What should the United States do in response to North Korea?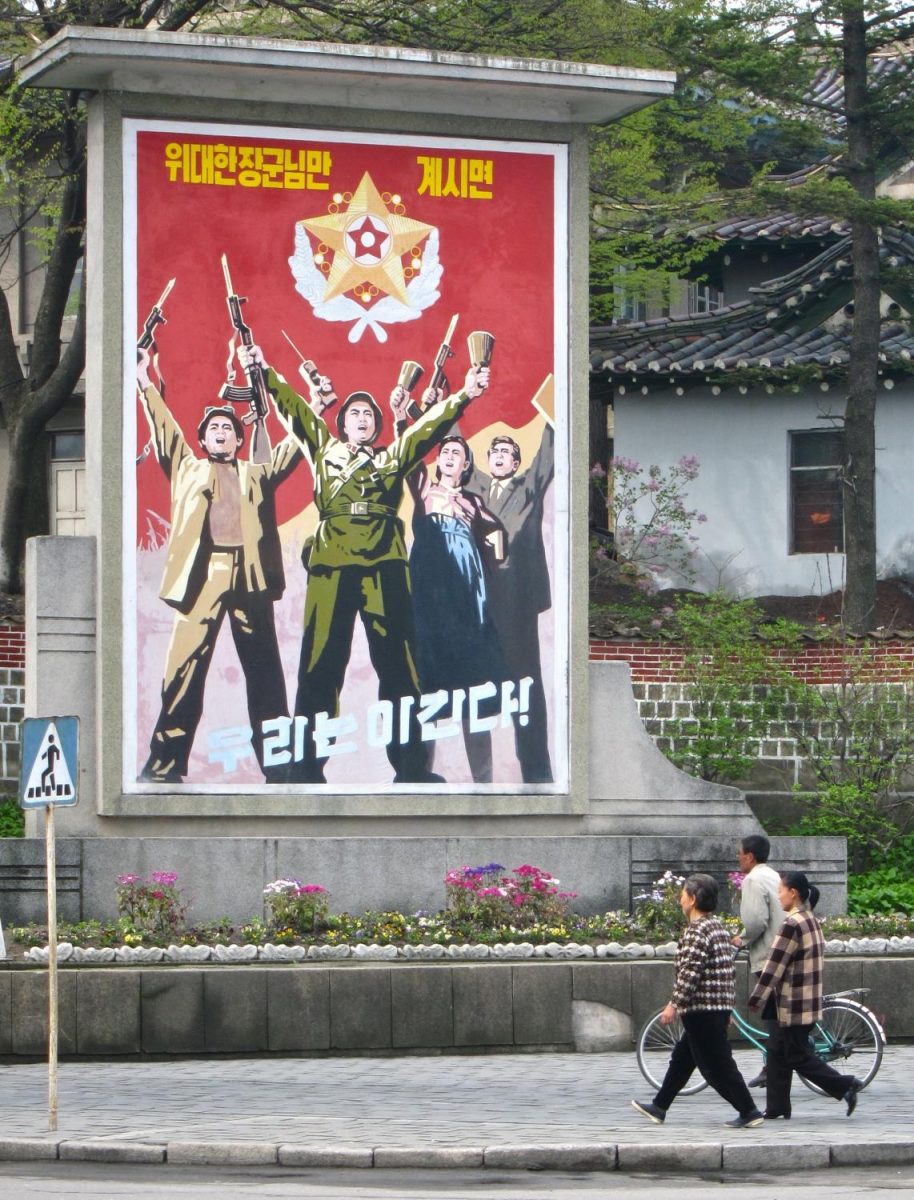 The sixth nuclear test in North Korea shocked the planet on September 3rd. While the region remains far from the United States, North Korea is getting increasingly closer to the capability to attack with a nuclear weapon.
On September 3rd, North Korea conducted its sixth nuclear test, prompting an earthquake with a magnitude of 6.3. Subsequently on September 14th, North Korea launched the second ballistic missile over Japan. Since Kim Jong-un took in power in North Korea, his regime has tested over 80 missiles (including Intercontinental Ballistic Missiles) and launched two nuclear tests.
The most recent nuclear test created such a large tremor that it has officially become the most powerful weapon Pyongyang has tested thus far.  Countries like China, South Korea, and the United States are worried about the continued outrageous behavior from North Korea, which poses a serious threat to international security.
Pyongyang has maintained artillery aimed at Seoul, a cosmopolitan hub in South Korea. But, military actions from the United States can lead to a backlash from North Korea. Such efforts could potentially kill tens of thousands of people at a moment's notice if the US were to make an advancement toward North Korea.
According to the John Delury, an associate professor of Chinese studies at the Yonsei University Graduate School of International Studies in Seoul, the United States' military action will incur huge global consequences.
Arguing how United States' foreign policy increasingly follows the principle of America First, he says, "Do we care about some 140,000 U.S. citizens residing in South Korea — including soldiers and military families at bases here, plus more in nearby Japan? Or South Korea's globally integrated $1.4 trillion economy, including the United States' $145 billion two-way trade with the country?"
The economy of China and Japan would be afflicted by a military conflict right in the doorstop.  If China, Japan, and South Korea had a cold, the world would suffer from their collective sneeze.
Another potential option is economic sanctions, which the United Nations Security Council has just passed in response to North Korea's sixth nuclear test. But, the United States has relied on economic sanctions for past eight years under President Obama's policy of strategic patience.
Clearly, North Korea's continued nuclear tests and ICBMs testings show how economic sanctions are ineffective. What's more, the historical precedent of economic sanctions shows how sanctions can actually have the reverse effect of escalating tension. The Pearl Harbor attack happened after economic sanctions and an oil embargo on Japan. Russia continues its outrageous behavior after international sanctions over its annexation of Crimea.
According to Foreign Policy, "North Korea is the only country on the planet with nuclear weapons that [the United States] do not engage at a military-to-military level." That is jaw-dropping. Clearly, compared with the option of the United States taking catastrophic military action and ineffective economic sanctions, diplomacy is the potential and only solution to alleviate tension between the United States and North Korea.
The United States acted to initiate talks with Iran when Iran is on the verge of acquiring nuclear weapons. The Iran Deal successfully prevented Iran from testing its own nuclear weapons by freezing nuclear materials. The success in the case of Iran only happened when President Obama decided to use diplomacy. With the precedent of the Iran Deal, the United States should again rely on diplomacy in the case of North Korea.
The global conflict in the Korean peninsula also affects the Webb community, particularly students whose families reside in Korea, Japan, and China.    
Webb is a diverse place; international students constitute for more than one-fifth (23%) of the student population. When asked about his knowledge of North Korea's missile attempts, Joon Hwang ('18), a student from Seoul, says, "To be honest, a lot of South Korean people, including the students at Webb and myself, aren't scared by the North Korean threats. They have been prevalent throughout the years, and many of us are now used to it. However, I must say, this nuclear test caught me in surprise, as they actually made progress in the nuclear testing."
The recent tension in North Korea also sparks interest among the Debate team to present a showcase debate on the topic of whether the United States should initiate talks with North Korea. Oren Wei, Nick Martinez, Brandon Yip, Bridgid Corbin, Jacob Passalaqua, and Victoria Liu will debate this topic. To find out more about what you believe, please come to Ahmanson during academic flex time from 2:40pm to 3:20pm on Wednesday, September 20th, for a contentious debate.
About the Contributors
Victoria Liu, Editor of News & Opinion
Victoria Liu ('18) is the Editor of News and Opinion at the Webb Canyon Chronicle. Born in Sydney, Australia, she lived and studied in Beijing, China,...