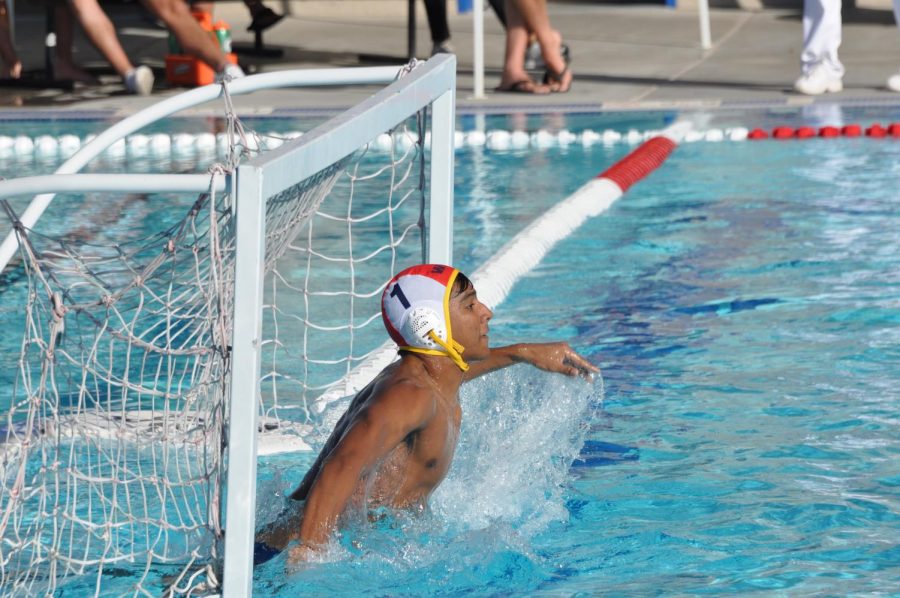 Mitch Cassel
The WSC water polo team traveled to Covina on October 31st to play against the Charter Oak Chargers. The Gauls entered the second day of their Hacienda League Finals Tournament with high hopes of prolonging their eventful season with one last league win, and Charter Oak aspired to do the same. After a 10-5 loss to league rival Los Altos High School two days prior, the Gauls were placed in the third-place game where the winner would book a spot to the 2019 CIF playoffs. 
Webb started off the first quarter strongly with a 2-0 lead thanks to goals from Aidan Gutierrez ('23) and a 5-meter shot from captain Malachi Cassel ('20), but the Chargers showed no sign of backing down. They quickly bounced back and trailed closely behind Webb until tying in the second quarter at 4-4. 
While Webb dominated possession and penetrated the Chargers defense within 5-meters, a series of acrobatic saves from the Chargers' goalkeeper prevented the Gauls from getting on the scoresheet. Each team took turns taking the lead as they battled toe-to-toe. The Gauls were struggling to finish in front of the Chargers goalkeeper, who was having himself an unbelievable game. 
As the game went on, Webb's players started showing signs of fatigue against Charter Oak's frequent substitutions. Nevertheless, a couple of tactical timeouts at the closing stages ensured that Webb could continue playing. The score remained tied at 7-7 as the clock wound down to zero. Players headed to the corners to prepare for another six minutes of overtime of this tight game. 
Aidan opened the scoring in overtime after a messy scramble with the opposition's goalie allowed him to place the ball in the back of the net. Shortly afterward, Matthew Gaw ('21) brought the Gauls' lead to two with a deflected shot from five meters out. While the Chargers pulled back with two long-range shots before shot-clock expiration, a goal from Matthew Gooch ('22) ensured the Gauls a victory of 10-9 in what must have been the most intense game of the season for WSC water polo.
The team's leading goalscorer, Aidan said, "We started a little slow, the game was all punch for punch, but I'm glad we were able to keep our cool and get that win."
Varsity starter Winston Li ('21) said "[I am] really looking forward to CIF this season. Last year we had a very senior-heavy team. But this year with a new set of starters we'll be in the pool a lot more, and I hope we can play to the best of our abilities." 
The team will travel away on Tuesday, November 5th to play in round one of the CIF playoffs. Coming off of a first-round exit from last year, the Gauls hope to do better this year and continue their memorable season.