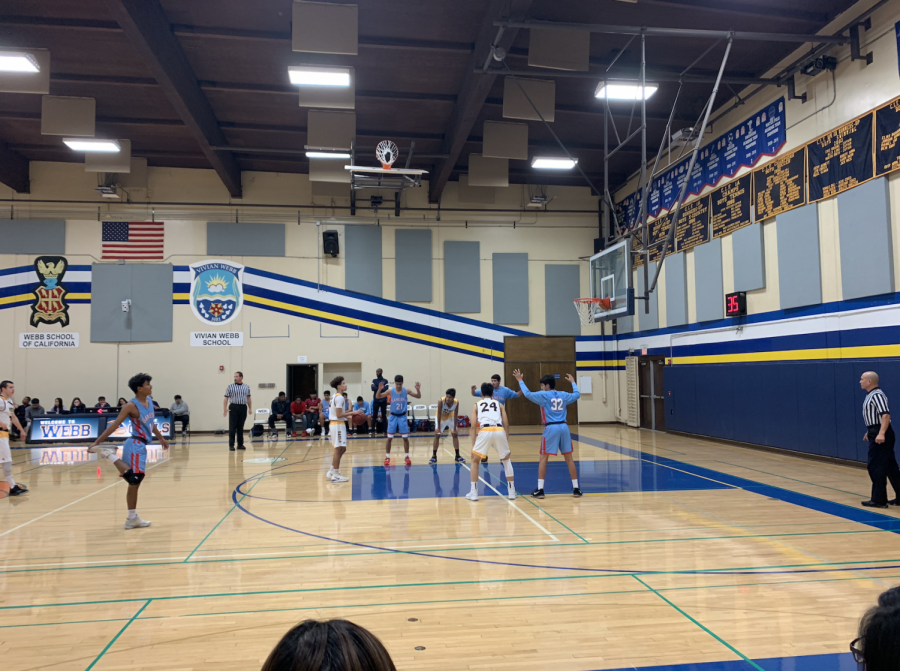 Matthew Gaw
The winter sports season is well underway for the Gauls. Coping with the absences of graduated seniors and the addition of new freshmen, it is safe to say that all teams have seen some slight changes to their lineups, but little compared to what the WSC varsity basketball team has gone through. 
The Gauls started off the season with a number of tough opponents, including Division 3 powerhouse Ontario Christian High School in the tournament that they hosted on the first weekend of December. During the game on December 6th against Ontario Christian, the Gauls saw a series of devastating injuries to guard Albert Xu ('20) and forward Alex Xiao ('21).
Webb basketball has always had a special presence in the Gauls athletic program. Though their results have not always been satisfactory, the team never fails to excite the crowd with their fast-paced ball movement and clinical 3-point-shooting. 
Having seen ten seniors from last year's varsity team graduate, Webb's basketball team has welcomed a number of new faces this year, with guards London Tyck ('20) and Justice Thomas ('21) being the only two returning players on this newly regrouped team with three underclassmen. In addition to the new players, this year is also the Gauls' first season under head coach Devin Fly, following the end to Rick Duque's 15-year reign as the orchestrator of Webb's basketball program.  
Kalman Dong ('22), the co-captain of the team, said, "For the freshmen, it's definitely an accomplishment to be in the team. As a younger player on varsity, it's stressful and mistakes are inevitable, but it's about dealing with the mistakes and getting better every day."
Kalman said, "With a new coach and a new team, a big part of this season has been finding out who we are, and how we play as a team." 
The highlight of the season came in their game on December 7th against Sherman Indian High School of Riverside, California when the Gauls ended with a narrow two-point victory thanks to two free throws from Kalman Dong ('22). London Tyck ('20) and Justice Thomas ('21) put up strong performances as well with 20 points and 12 points respectively. 
Wish the varsity boys luck as they continue their journey in this eventful season and hopefully earn a top three finish in their league.