2017 Major League Baseball postseason brackets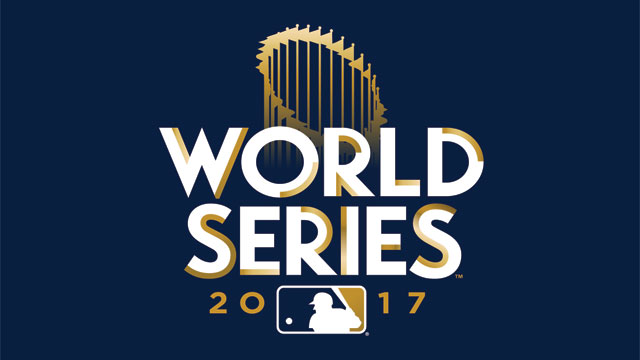 October baseball is here! Students and teachers at The Webb Schools broke out their pencils to fill out MLB Postseason brackets in attempt to predict the World Series Champion. Take a look at their brackets and why they chose their World Series Champ!
Ryan Vidales '18
"LA struggled after the All-Star break, but are starting to gain momentum as they enter the postseason. With a strong pitching staff and highly capable offense, the Dodgers will breeze through the competition and capture their first title since '88."

J.J Cunningham '19
"The Indians are the hottest team in baseball. Their pitching is getting good at the right time."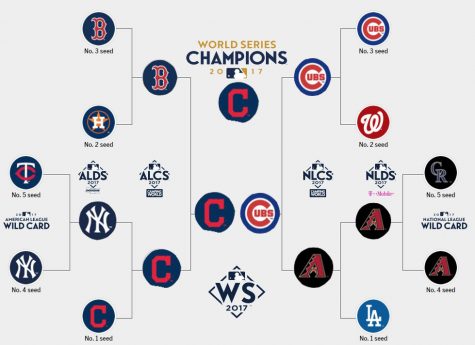 Kyle Burt & Leo Liu '20
"The Indians caught fire at the end of the season with their 22 game win streak. The Dodgers cooled off at the end of the season, thats why we picked Cleveland."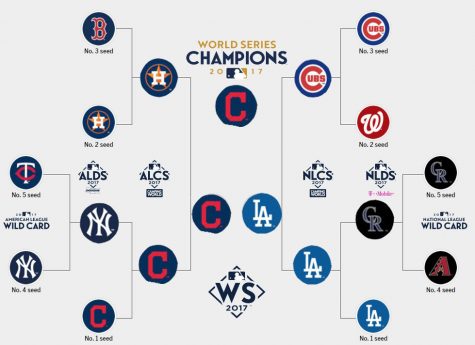 Johnathon Maschler '21
"I think Cleveland will win because they have a really good pitching staff."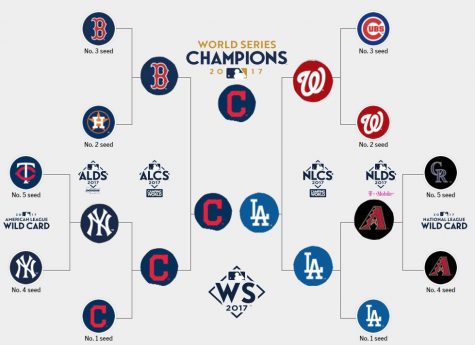 Nick Johnson '19
"Cleveland is going to win because of their pitching staff and the Dodgers will lose because they always choke."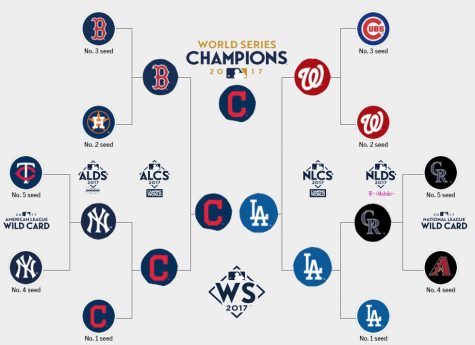 Rebecca Whithorn '18
"The Yankees are going to win because they are STACKED. They have C.C. Sabathia, Gary Sanchez, Aaron Judge, and Didi Gregorious! They are the GOAT."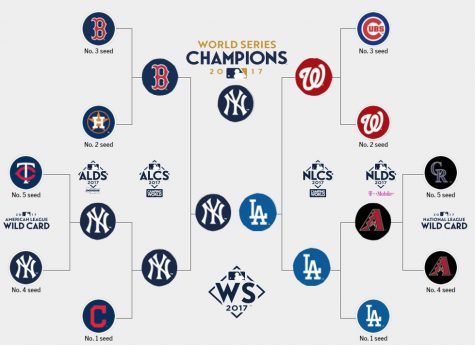 Eric Evans '19
"The Dodgers are the best team in baseball. They're awesome."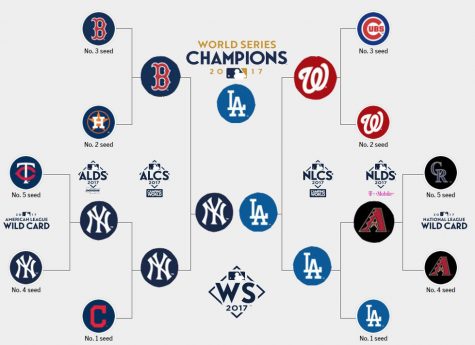 Eddie Moreira '19
"The Indians are one of the hottest teams in baseball right now. They have a team ERA of 3.30 which is outstanding and their offense is unstoppable. The Cubs aren't as good as they were last year, but they will make it to the World Series again."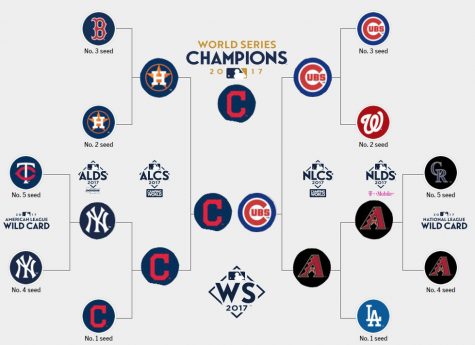 Mr. Duque
" You have to root for the Astros! Their General Manager is a Webb alumni. I know the Indians are the favorite. Why don't you have the Dodgers advance? Answer: GO GIANTS! '10, '12, '14."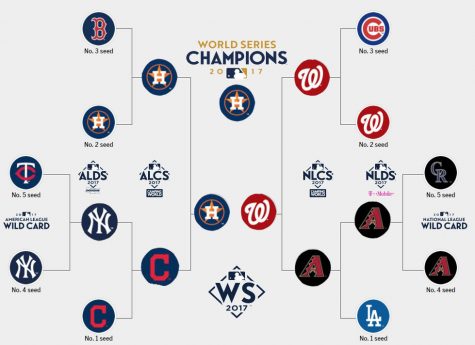 Skyler Rivera '18
"This is the Dodgers year! I've seen a change in the team as a whole, they're more mature, they're more patient at the plate, their attitude centered around getting to the World Series and becoming Champions and not just go another season as League Champions. I like this team, it has a good aura. I think this is the year. *knocks on wood*"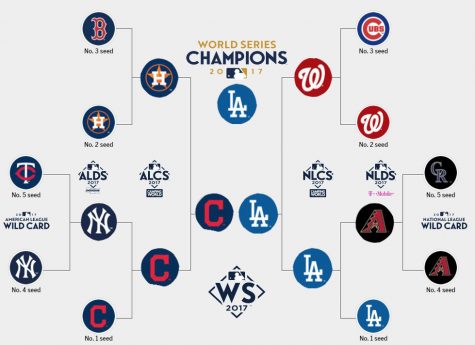 Loading ...
About the Contributor
Skyler Rivera, Editor-in-Chief of Social Media
Skyler Rivera ('18) is the Editor-In-Chief of Social Media at the Webb Canyon Chronicle. She loves journalism, baseball, and coffee. Skyler grew up with...