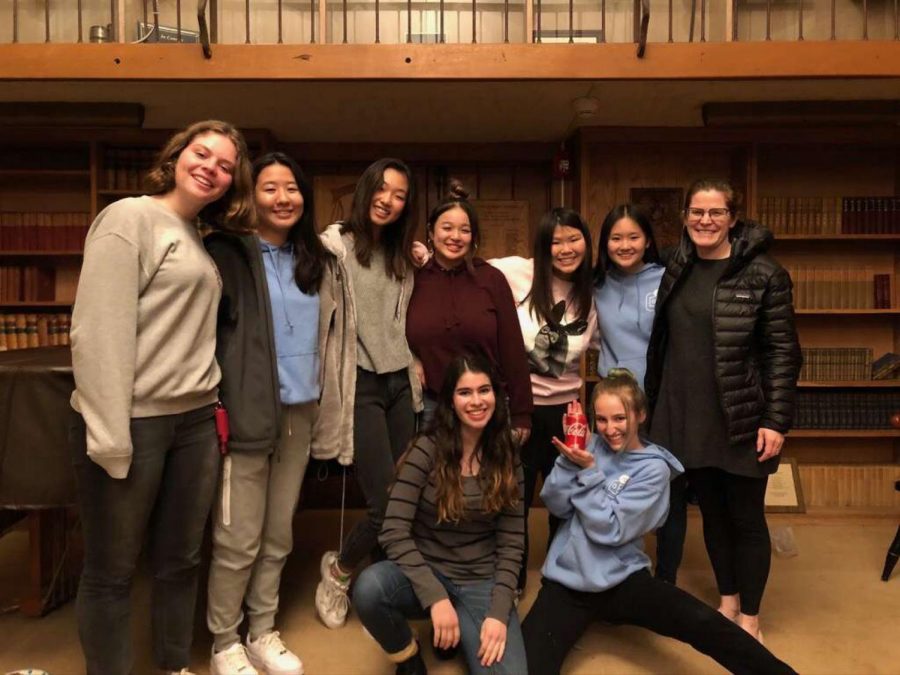 Seniors robbed as the school year ends prematurely
When the news first emerged that school was being shifted to remote learning on March 12th, the senior class was the first to realize the true extent of what they would lose in an online curriculum. Excitement for Webb Day, Prom, Jubilee, the musical, senior trips, and Commencement evaporated in seconds and was replaced with a burning desire to at least have some semblance of the year back. 
Initially, there was still hope. Taylor Stockdale, Head of Schools, and Dr. Theresa Smith, Assistant Head of Schools, promised that they would reconsider the situation on April 20th, in hopes that Webb might be able to reopen in May. Seniors clung to this idea, as it was the only chance they had to spend their last months at Webb in person.
With the unsteady and uncertain nature of the United States under the weight of the COVID-19 pandemic, school reopening seemed more and more like a fairytale. Some students already knew that the year was over, and others remained hopeful for another shot at the end of senior year. 
"When Stockdale told us that 'the seniors would get a celebration at some point,' I knew that we wouldn't have a graduation," Tina Kabbouche ('20) said.
"I was hopeful," said Ariel Benjamin ('20). "I didn't want to accept the fact that the musical might be canceled because I was really looking forward to it. Part of me believed that things could have improved by May."
None of that mattered as Mr. Stockdale announced that Webb would complete the academic year over Zoom in an email to the Webb community on March 25th, 2020. Mr. Stockdale also addressed the community in a video update on April 7th.
"At the end of the day, we had to listen to the medical experts, and we had to do what was right for the health of the community," said Mr. Stockdale. "I really appreciate your understanding of that. I also appreciate your immense feeling of being let down and having something that you had always envisioned be something different from what we ever could have imagined."
The senior class was dejected after the announcement — some cried, some called their friends for support, and others suppressed their emotional response and instead focused on ensuring that their friends were okay. Regardless of their reactions, there was no denying that this decision tremendously impacted every single senior. 
"It's really sad that we don't get a lot of our end of year celebrations. Like, other years got this stuff, but we don't," said Ava Sinha ('20). "It makes sense why they had to cancel [them], but it's just sad."
There is no denying that the cancelation of the rest of the school year was necessary with COVID-19 spreading like wildfire both in the United States and internationally. Yes, the senior class has lost several events that they had worked incredibly hard to earn, but students' health and safety must always come first.