Tom Petty: A tribute to a Heartbreaker and a death that broke many hearts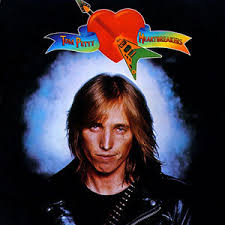 Tom Petty, a singer-songwriter and rock icon, passed away early in the morning of Monday, October 2nd at his Malibu home after experiencing cardiac arrest. The death had been reported and spread prior to a confirmation, but it was eventually confirmed by Tony Dimitriades, the manager of Tom Petty & the Heartbreakers.
Tom Petty and his music impacted different generations and ages. His music and legacy will continue to live on in people's lives and fond memories. He sang nostalgic tunes with words of sadness, hope, discovery, life, or all of the above. His Southern-style rock with hints of Floridan and Californian influence helped him gain audiences nationally and internationally.
JJ Cunningham ('19) recalls his first experience watching a Super Bowl and vividly remembers when the Heartbreakers performed at the Halftime Show in 2008. Listening to Petty now reminds Cunningham of his "childhood memories and the good old days."
Ken Rosenfeld remembers the movie "Jerry Maguire" and its association with the song "Free Fallin'." "I almost feel this overwhelming sense of success and invincibility and that everything is gonna be okay now." He admitted to blasting the song in his own car and singing along as well.
Influenced by the Beatles and other rock artists, Tom Petty turned to music in order to relieve the pressures of his life as a teenager.
In 1970, after joining a local band called Mudcrutch, Petty's music career began as a bassist. Four years later, the band got in contact with a recording studio called Shelter Records. After moving to Los Angeles, Mudcrutch was dropped from the label, but this was not the end for Petty because he was soon offered a record deal as a solo artist because of his talent. He declined the offer despite the downfall of his band.
Over a year later, Mudcrutch members Petty, Campbell, and Tench formed a band with bassist Ron Blair and drummer Stan Lynch. Tom Petty & the Heartbreakers released their self-titled first album, on November 9th, 1976 with Shelter Records. With songs like "American Girl" and "Anything That's Rock 'n' Roll," the band was able to reach the top charts in the UK after a year of the album's release, and eventually made an impact in the US.
Along with the Heartbreakers, Tom Petty was a member of the Traveling Wilburys, a supergroup of fellow rock artists. Throughout his career as a performer, he worked with legends such as Bob Dylan and George Harrison.
In 1989, Tom Petty released his first solo album, "Full Moon Fever." "Free Fallin'" is the most successful song from the album; the album itself sold over five million copies in the United States. The second solo record "Wildflowers" successfully sold additional millions.
Throughout the 2000s, Petty began attracting younger audiences along with his original fanbase, keeping him and his music relevant. He headlined at the Bonnaroo Music Festival in Tennessee twice, and Tom Petty & the Heartbreakers performed at the Super Bowl XLII Halftime Show in 2008. "The Live Anthropology," featuring forty-eight tracks ranging from top hits to covers throughout his years, received a four and a half out of five stars from The Rolling Stone. He performed regularly and was on tour this year. On September 25th, performed what had been his final show in Los Angeles and his next stop was New York. He passed away before he could continue to the east coast and finish his tour.
About the Contributor
Janitza Luna, Editor-in-Chief
Standing at 5'0"ft tall, Janitza Luna ('20) embodies the persona of small and mighty. Born into the Aries astrological sign, her fiery determination...