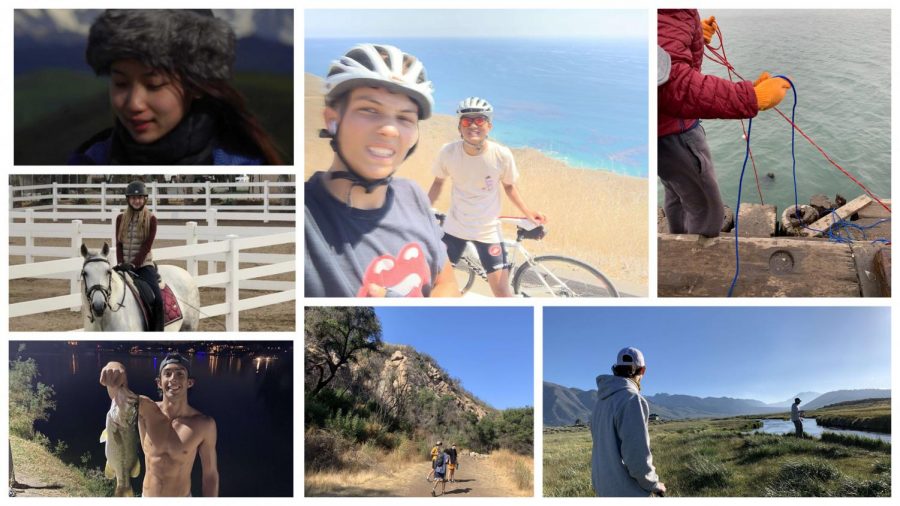 Graphics courtesy of Jasmine Wan ('23), Shane Albert ('21), Indiana Viramontes ('21), Gregory Tolmochow ('21), Sophia Scudder ('21), Joey Silva ('21), Maria Duan ('23).
How have Webbies been bonding with nature during quarantine?
While the ongoing pandemic has limited social opportunities and gatherings, many Webbies have turned to spending time bonding with mother nature as a temporary getaway from their life on screens. From thrilling weekend activities in Webb's neighbouring Angeles National Forest, to the pristine California coast, to snowy mountain ranges in Sichuan, China, Webbies have travelled great distance to explore the natural beauty that their home soil has to offer.