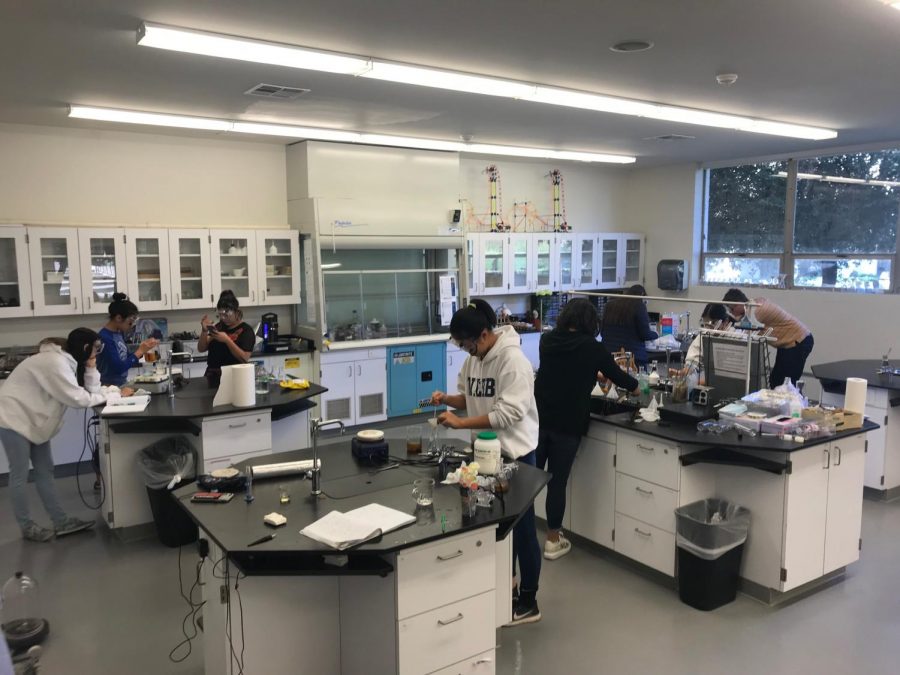 Sophomores get hands-on with their materials science projects
From the molarity of saltwater to the absorbency of diapers, young scientists at Webb are in the midst of designing and executing three experiments that will help them investigate key properties of virtually any material.
These experiments are happening in Integrated Physics and Chemistry, a course that gives sophomores the strong foundation needed to become hands-on and creative scientists.
Throughout the school year, sophomores conduct multiple in-depth lab research projects to prepare them for Advanced Placement and regular science courses offered in their junior and senior years. The IPC Materials Science project concludes the first semester as a culmination of everything learned in the first half of the course. Not only are students developing experiments for the lab, but they are also writing a research paper about how the nanoscale chemical structure of their material connects to its macroscale physical properties.
Some of the students in Ms. Mingarelli's IPC class took the time to elaborate on the progress of their semester project.