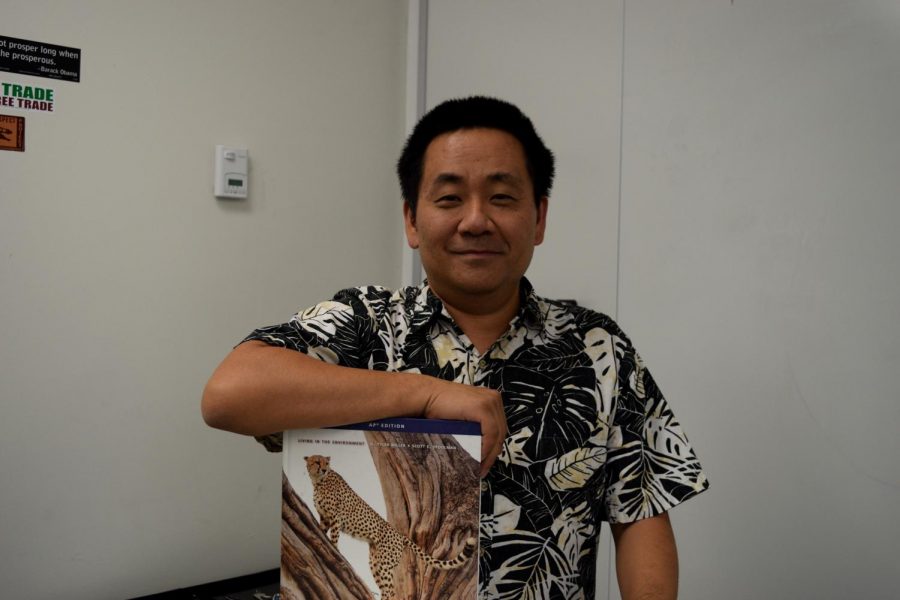 Summer Chen ('20)
Mr. John Choi
Whether you see John Choi walking around campus, in the classroom under the library, or sitting at the dining hall with his son, Nathan Choi ('21), the Evolutionary Biology and AP Environmental Solutions teacher always has a smile on his face. Although he is new to California, Mr. Choi is not new to teaching; he has taught a great variety of classes ranging from Physics to Medicinal Chemistry. Hailing from Chicago, Mr. Choi is excited to be a part of such a diverse community and to be on our beautiful campus with so much wildlife and resources that pertain to his courses. He runs the Community Service afternoon activity and has begun forming partnerships with other corporations to give back equally through gifts and sharing strengths. On the weekends, Mr. Choi can be found in his house behind the chapel working and preparing for classes. When he has more free time, he enjoys biking, fishing, and playing card games with his kids.
Get to know Mr. Choi!
🌟 Cancer
🎥 Coco, Zootopia, Original Star Wars Series, Karate Kid 1 & 2
📺 Luke Cage, Parks and Recreation, The Office, Dear White People
🎧 Alicia Keys
🍽 Carne asada torta with a side of horchata
Fun fact: Mr. Choi has broken at least 7 bones in his life.
"I played freshman football; and on the third game of the season, I broke two ankles on the same play. I was in a wheelchair for a month.. I used to be a very adventurous person, but I'm prone to injury. Very prone to injury."