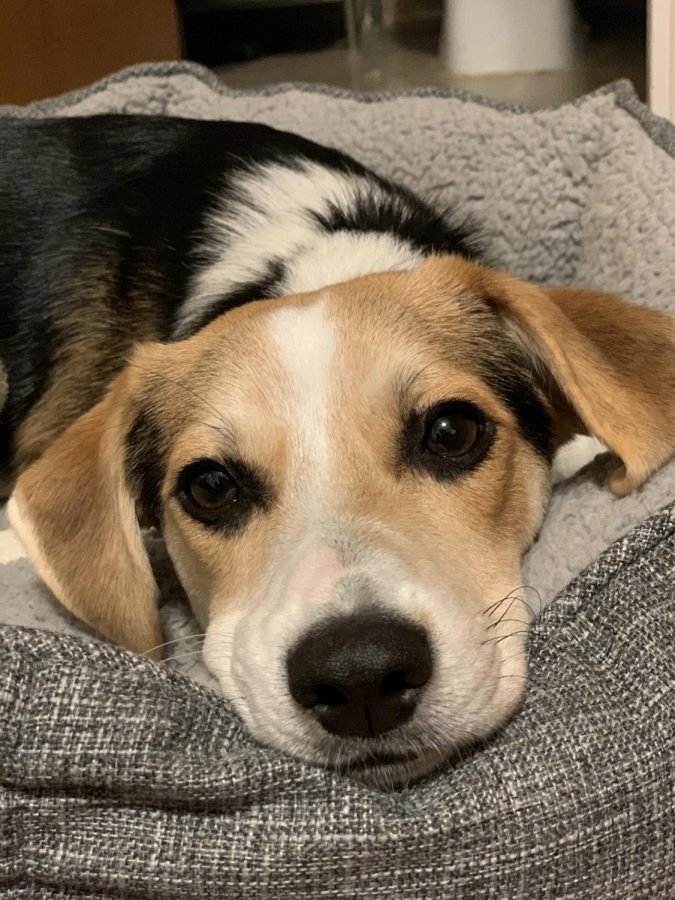 Gus
If you have ever walked by North Hutch on a Wednesday night and heard high-pitched screaming coming from the dorm – do not fear, it is only Gus. Gus is an adorable 8-month-old beagle-mix puppy who was recently adopted by Nika Halefitras, science department faculty. Ms. Haleftiras named her puppy after a mouse in Cinderella and a character from Psych. Ms. Haleftiras adopted Gus from Inland Valley Humane Society through a highly competitive raffle on October 16th. 
Ms. Haleftiras said, "Gus is a very, very happy puppy. He really likes people and being pet. He has to be right next to you when you do things. He's also a snuggle bun." 
As an energetic puppy, some of his favorite activities include going up to the Faculty Field to chase deer and tear stuffed animals apart. One of his worst victims was his Halloween teddy bear. Despite the mess Gus often makes, he is a great companion. 
With the endless joy and liveliness Gus brings to the household, he has become an important part of the Webb campus.