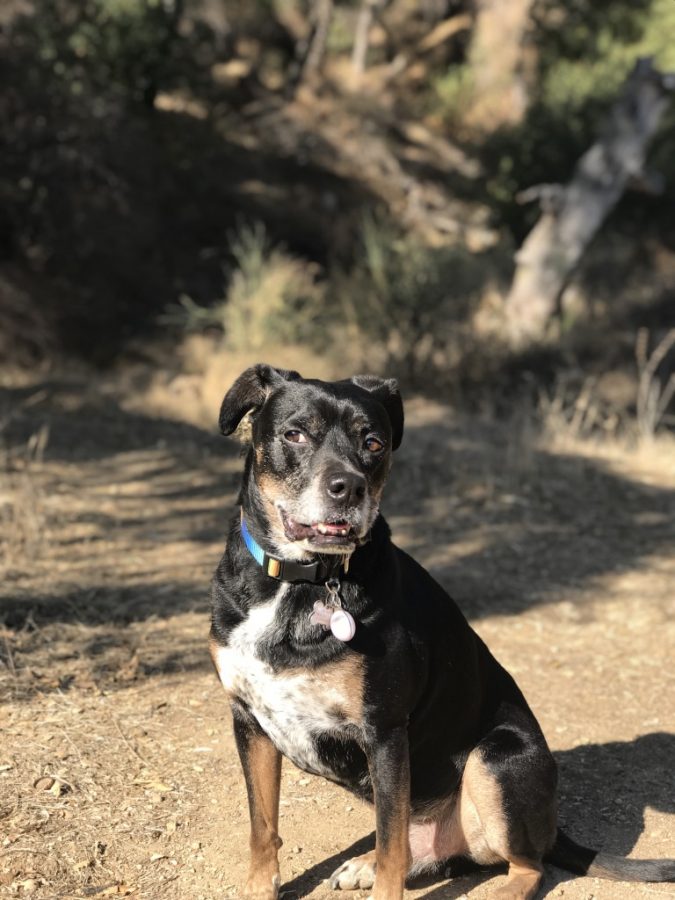 Obi
Obi, named after the Star Wars character Obi-Wan Kenobi, belongs to Melanie Bauman, Director of Counseling & Health Education. Since their first encounter, their connection has been unbreakable. 
Fate brought them together in 2012 when Ms. Bauman heard about Obi, an energetic two-year-old lab-mix, from the Inland Valley Humane Society. Obi was on a "planned surrender" plan, which is when a person calls a shelter to surrender a dog. Obi was arranged to be surrendered on Friday, but that never happened.
On Tuesday, Ms. Bauman brought up her plan to adopt a dog and coincidentally, a faculty member was trying to find a new home for her daughter's boxer-mix, so Ms. Bauman took the faculty's dog in for a day on Wednesday, and she found him a perfect match. So she adopted him officially on Thursday, a day before her meeting with the shelter. 
On that day, when Ms. Bauman called to tell the shelter that she would not be adopting Obi anymore, the shelter told her that Obi had already been privately adopted. It turned out that, all along, it had been the same dog. Obi is the lab-boxer-mix that belonged to the other faculty member! 
Ms. Bauman said, "Obi has always been a good listener. He is a simple dog, intelligent and easy to train and food-motivated. He was majorly injured a while ago and is now in recovery. He loves hiking, he has been to Baldy and conquered many other hiking trails. He also loves beaches, our Thanksgiving goal is to take him down to the beach."
Now, Obi has fully recovered and once again returns to Webb campus.