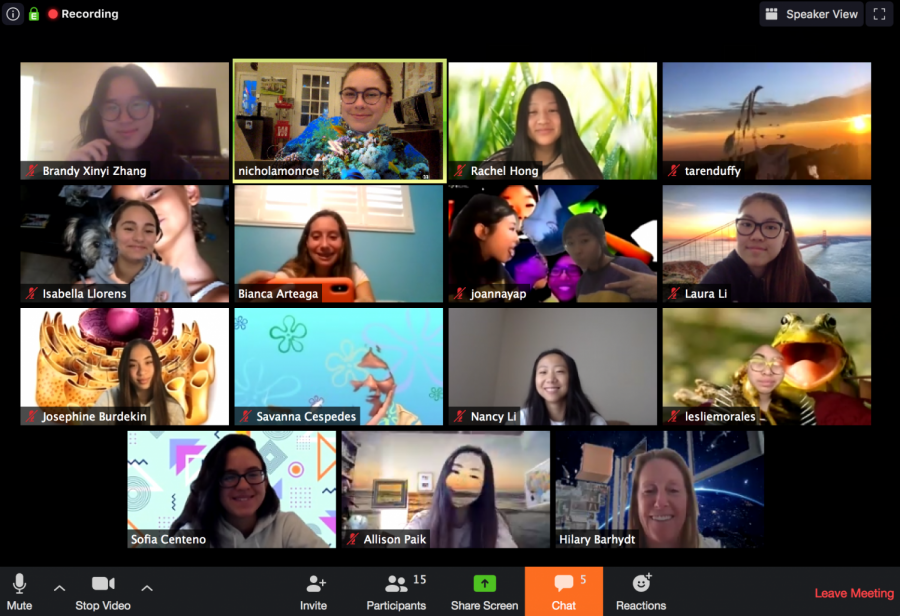 Webbies become Zoomers
As schools began closing their campuses in early March, Zoom, the online group conference platform that Webb now uses for homeschooling, has become the joke of all schools in America. Whether through creating "Zoom University" stickers or using Zoom as a new online dating platform, Zoom has become our source of education and comic relief during this highly stressful time. 
So far, the Webb Zoom experience has been pretty positive, students have had fun seeing everyone's faces and getting to connect with friends again after the short break we had.
"Since Webb transitioned to online classes, I see Zoom as the only thing that is keeping me sane," said Winston Li ('21). "Having class through zoom is different from the traditional class settings but doesn't necessarily take away from the learning process."
However, with half the nation on Zoom, there is concern about whether or not the platform will be able to support its vast number of users.
"I have bad internet connections, so I kept disconnecting," said Mia Wang ('20).
"I have not had any issues except that my microphone randomly stopped working," said Isabella Llorens ('22). "It was an easy fix though, I just put in headphones. I also noticed that the teachers on campus cut in and out a lot, Webb WiFi must be struggling."
Besides WiFi and internet connection issues for some students, homeschooling on Zoom seems to be working pretty well.
"Zoom is excellent, I have not had any issues yet," Winston said.
Students have been having fun exploring Zoom's features, like virtual backgrounds where you choose a background like you would with a green screen, break-out rooms where teachers can separate the class into groups, and whiteboards that work just like a real whiteboard.
"I think Zoom is really smart, I like the breakout rooms," said Mia.
Webb alumnus and current Scripps student Elena Monroe ('18), has reacted to her current schooling situation by making Zoom meme stickers.
"Zoom is a way for us to connect with our peers and at least provide us with a semblance of a normalcy in a virtual classroom setting," said Elena. "I only had one class that was going to use Zoom, so now I've even organized a social class time Zoom for another of my classes. And we make jokes about it to complain about how the quality of our education will inevitably fall dramatically through this crisis."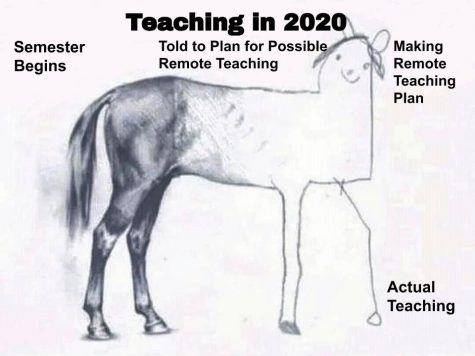 Some students have also been making their own Zoom calls, so groups of friends can interact in between classes or at lunch as they would on campus.
"I think we finally figured out what the Z stands for in Gen Z," Winston said.
Remember to stay connected and email the tech office if you have any Zoom issues. Happy Zooming from the WCC, and make the most of this homeschooling experience!