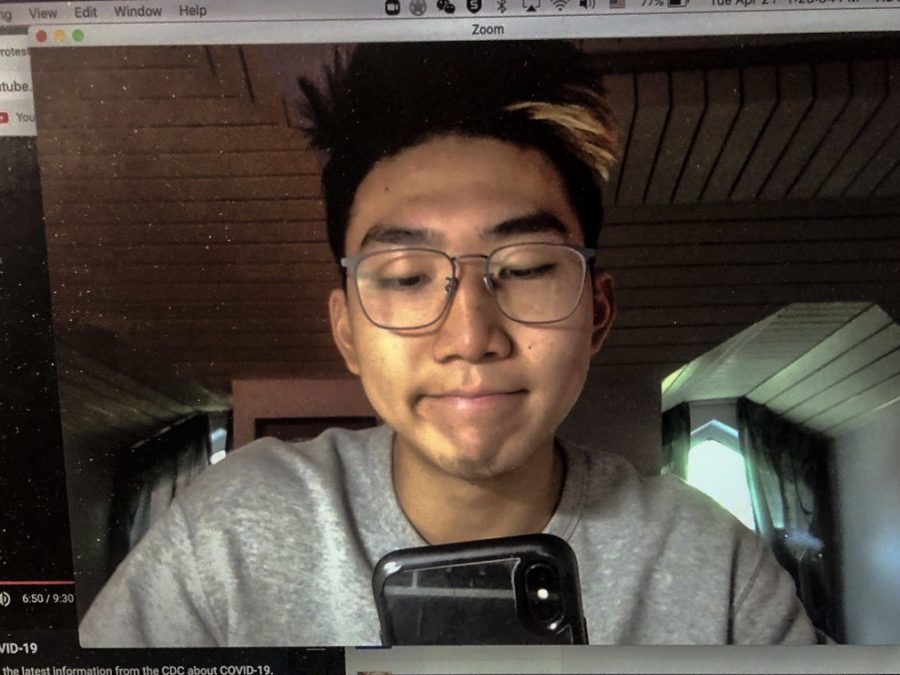 Asynchronous students adjust to online learning
Whether or not COVID-19 prompts an apocalypse that turns our world into a dystopian YA novel, we are surely living through a prominent global event that our kids, and even their kids, will learn about in the future. High school, college, and even younger students from around the world are adjusting to online learning in an effort to encourage social distancing, a transition that many find disheartening. 
21% of the students at The Webb Schools are international students, which roughly translates to 84 students who are not U.S. citizens. While a campus shutdown does significantly change the daily lives of everyone at Webb, these international students are perhaps the most affected. 
This pandemic has forced Webb's international students to move back to their homes all around the globe. However, many of these students are now faced with a considerable time difference that prevents them from attending online classes at the same time as their fellow classmates.
Ashley Fu ('20) returned to Beijing, China; she completed a mandatory 14-day quarantine before she could reunite with her whole family. Her experience with asynchronous learning has been difficult so far, a transition not improved by the steep learning curve that comes with using Zoom technology. 
"I sometimes feel very stressed out because every time when I wake up, I see a bunch of updates on Haiku as well as emails," said Ashley. "But I really don't know what they have done in class… All of my teachers forgot to record [in the first week], so all I saw were segments of class. The recording I got was ten minutes." 
Wendy Chang ('23) is also staying in Beijing, China. While she has not had any trouble with her recorded classes, she has experienced issues with accessing internet browsers and completing her assignments.
"All classes are going smoothly and great for me because I get to watch the filmed version of Zoom meetings," said Wendy. "However, the assignments are taking me forever to finish because of the restricted access to Google and YouTube in China. I always have to connect and disconnect my VPN to get things going, causing my internet to work really really slowly. So, it takes a longer time for me to get my work finished compared to when I was in school." 
Amir Afzali ('21) lives in Bangkok, Thailand — 14 hours ahead of Pacific Standard Time. While he has not had any technical issues, his experience with online learning has still been challenging.
"Honestly, it's really hard," said Amir. "You don't get the full 'Webb' experience so you really have to stay on top of things without the ability to easily communicate with the teachers. It's for sure a disadvantage. Also with time zones, it can get really confusing when teachers set specific due dates, and it's hard to juggle each of your classes. However, I understand it's a difficult situation and this is a decent solution for the issues that Webb has, but it is difficult as an asynchronous student."
Some students do not even have specific issues with the quality or set up of online learning; they just find it generally unpleasant. Kasra Nikooforsat ('20) is with his family in the United Arab Emirates, Dubai. It has taken him some time to adjust to watching his classes afterward, and rather than being faced with frustration, he is more just disappointed with the way this rest of the semester is panning out. 
"It's been a little weird getting used to watching classes but it is kind of nice knowing I don't have to show up to some of them," said Kasra. "Though I would honestly much rather be in class." 
Luckily, Dr. Theresa Smith, Assistant Head of Schools, and Michael Hoe ('04), Director of Studies, are working hard to improve the asynchronous learning experience. They recently created individualized learning plans for all international students to ensure they can have enough face-to-face interaction with their teachers. They also organized weekly office hours during evenings in Pacific Standard Time specifically designed to help the asynchronous students stay on track.
Students from all around the globe are quickly adjusting to online learning simply out of necessity, and it is no surprise that Webb's international students are currently experiencing a melting pot of emotions. This semester will be difficult for all of us, and faculty and students must work together to recreate a learning environment that is beneficial for everyone.