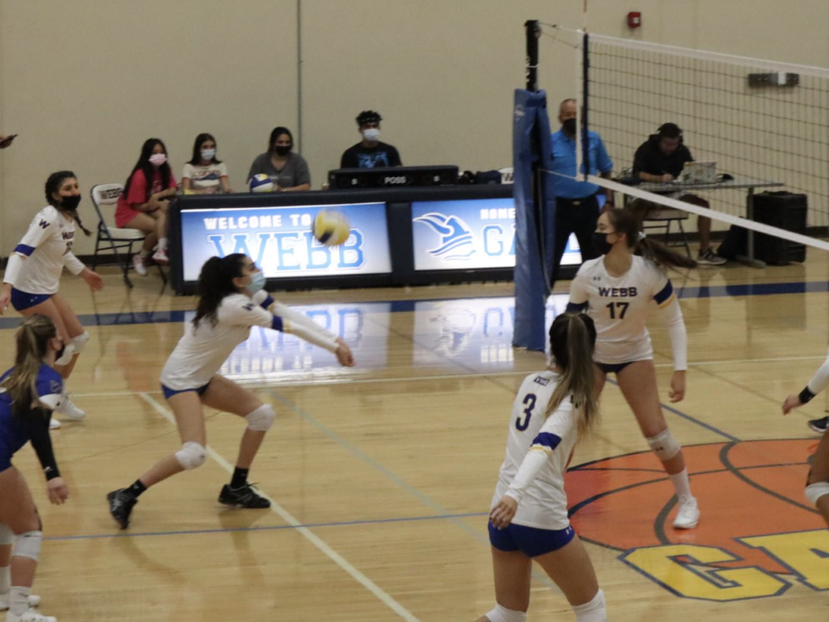 VWS Volleyball
Record: 12-9
Stephen Caddy, mathematics department faculty:
Challenges: "Coming back from COVID was probably our biggest challenge, especially, with seven new faces and coming back as a group and getting back in the groove of volleyball."
Successes: "I think everything was a success. The growth of our team was a success. Just in general we played well against some good teams. The biggest success was just how much fun we had."
Highlight Athlete: "I don't think there was one person specifically. Obviously, Savanna Cespedes ('22) comes to mind because she is our setter, but she doesn't get to set the ball unless we have good passes from our liberos, Mia Baldwin ('22) and Noe Chock ('23). Those sets also don't really mean anything without the outside hitters like Sophia Bachoura ('22) and Nicole Rabadi ('24). Because it's a team sport, when everyone is doing what they are supposed to, we play our best."
Savanna Cespedes ('22)
Challenges: "The most challenging part of this season has to be coming back to Webb and balancing a fall sport as well as having a leadership role and doing college apps. Having to balance the Webb life as well as playing volleyball was challenging."
Thoughts on the season: "I feel our season was successful, even though we didn't have a season last year. We had a brand-new team this year and I really enjoyed getting to know everyone and playing with new people, but I am kind of upset this is my final senior year.
Favorite memory: "My most favorite memory has to be senior night. It was so memorable."