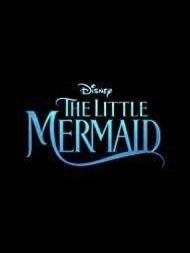 https://www.imdb.com/title/tt5971474/
The Little Mermaid
Disney's reimagining of classic and fan favorite films such as the Jungle Book, Dumbo, and The Lion king continues in 2023 with the new live action film The Little Mermaid. While the original story of The Little Mermaid, will stay the same, we will get to see the magic of live action work with characters such as Ursula the sea witch, Sebastian the crab, Flounder, and Ariel the mermaid. The most exciting part of this recreation is seeing who will be portraying these characters, with Hallie Bailey as Ariel and Melissa McCarthy as Ursula.  
"I think it's amazing that Hallie Bailey, a black woman, is casted as Ariel," said Ochuru Ochuru ('23). "It's so great for black girls that might not have as many role models in media to have someone look up to."  
We can expect this classic love story come to life in theaters around spring of 2023, and from what the trailer has shown, in a very realistic and beautiful way.