How the Biden presidency is going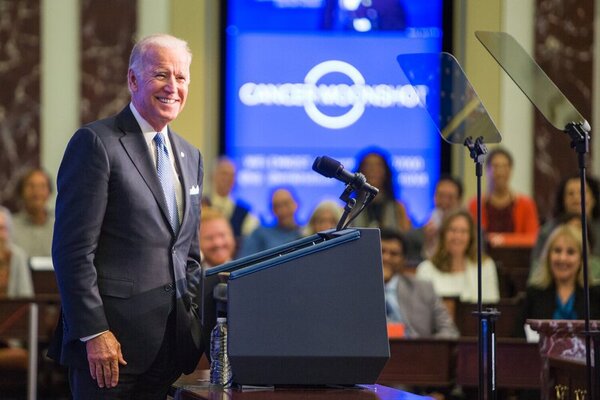 Ever since Joseph Robinette Biden Jr. was officially sworn in on January 20th, President Joe Biden has been working nonstop to spearhead changes within the government. The beginning of his term has been dedicated to tackling a host of issues such as the COVID-19 pandemic, a struggling economy, social justice, and climate change. Biden signed over 30 executive orders in just the first week, bringing his campaign promises closer to reality.  
Biden has made many actions surrounding racial equity, one of them being a memorandum to direct federal agencies to contest racial discrimination towards Asian people and Pacific Islanders. These groups have faced an increase in hate crimes since the start of COVID-19, with many Americans falsely blaming them as the cause of the virus.  
"I've asked the Department of Justice to strengthen its partnership with the Asian American Pacific Islander community to prevent those hate crimes." said Biden in a White House remark. "I've also asked the Department of Health and Human Services to put out best practices for combatting xenophobia in our national response to COVID." 
Many Asian Webb students, a significant percentage of the community, have been victims of prejudice amidst the pandemic. Harassment of Asian people have been caught on camera and put online for the world to see. With Biden's executive order in place, discrimination against the Asian community will hopefully start to alleviate.  
"I felt a bit offended when Trump insisted on calling the coronavirus the 'Chinese Virus,'" Jenny Wang ('24) said. "[I feel like] Putting blame on the pandemic would only further the division in our country."  
Biden has also made changes to the government's response to coronavirus. Among other efforts, he aims to increase vaccine production and supply more access of vaccines to marginalized groups.  
The Defense Production Act allows the government to require companies to prioritize certain productions and use more resources in case of an emergency. Under this act, the Biden administration plans to increase production of companies that provide Pfizer and Moderna with equipment to speed up the manufacturing of vaccines. The production of surgical gloves, N95 masks, and other medical supplies will also be increased for healthcare workers.  
The administration has also started supplying vaccines to underserved communities through the Federally Qualified Health Center program. Because certain marginalized groups are getting hit harder with the medical, economic, and social issues that comes with coronavirus, making sure that they are getting an adequate number of vaccines to slow the spread of the virus is crucial.  
With these measures in place, Biden hopes to reopen most schools by 100 days into his presidency. Whether this goal will be reached is questionable but returning to school physically as soon as possible will be one of President Biden's biggest aims.  
One of the president's other major focuses is America's response to climate change. Biden has signed an Executive Order having various initiatives to take climate action. Among other goals, setting up the Civilian Climate Corps as well as showing more active participation in the Paris agreement.  
Inspired by Franklin D. Roosevelt's Civilian Conservation Corps for combatting the Great Depression, the Civilian Climate Corps aims to educate the public and give more jobs to people without work by having them contribute to solving environmental problems.  
"Just like we need a unified national response to COVID-19 [coronavirus], we desperately need a unified national response to the climate crisis because there is a climate crisis," said Biden in a White House reporting.  
The U.S. has also rejoined the Paris agreement under Biden, an international agreement to lower global warming that was once abandoned under the Trump administration. By reentering the organization, the U.S. will be negotiating annual goals surrounding environmental issues with other countries, which hopefully will reverse much of the government laws that do not support these goals.  
"[I think] Biden's doing a decent job cleaning up the mess Trump made, but it is going to be a long process," Shuci Zhang ('23) said. "The Paris Agreement for example, it's like Trump spent four years burning the planet and Biden's here so things are back to normal and the past four years are like a nightmare halftime." 
Though he has only been in office for around a month, Biden shows a sense of urgency to correct many of the issues that have risen because of the pandemic as well as other problems that have become known in the past years. He continues to erect new policies that align with claims he has made during the campaign, solidifying a successful start to his presidency. 
Leave a Comment
About the Writer
Maria Duan, Staff Writer
Maria Duan ('23), a boarding student from Beijing, China, resides in San Francisco when not living at school. She has a deep interest in world languages,...