Seniors distraught following cancellation of football games
The student body was left distraught after Webb's senior night football game was cancelled following three positive COVID tests in connection to the football team.
Players on the team were heartbroken because the positive cases forced them to forfeit their last two league games. Webb's October 23rd game against Trinity Classical Academy was cancelled after two of the players on the team tested positive. The football team was also required to forfeit their senior night game on Friday, October 29th, after a third player tested positive in connection with the previous cases.
The administration, with guidance from the health center, made the tough decision to cancel the team's final games to ensure the safety of the football team and their opponents.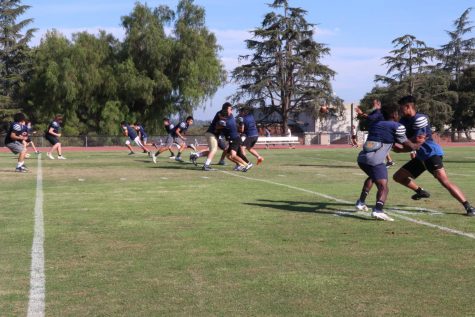 "The football team is tested frequently, every day, especially before competition, and on a routine screening a test came back positive," said Stephanie Baron, director of the health center. "They were sent for a PCR, but because we knew it was going to take a while, as a precaution, the Saturday game was canceled."
Despite the confirmation of the positive case on Monday, the Health Center was still optimistic that the Friday Night Lights game could continue, assuming no more tests came back positive. Unfortunately, a third case was confirmed the day before the big game.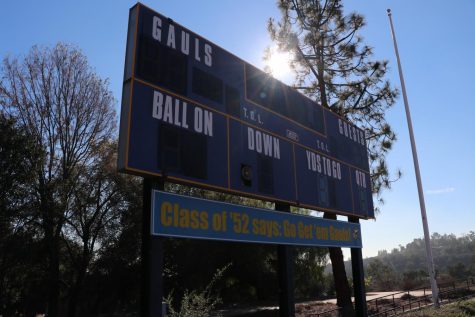 "Everything was good on that Wednesday and practice proceeded, "Ms. Baron said. "We did the same round of testing on Thursday and unfortunately, we had another positive antigen case."
Students reacted in a relatively positive way considering that the difficult decision was for the community's well-being.
"I was so sad when I heard the news because I was looking forward to going to my second night lights game," Valeria Gonzalez ('23) said. "I felt so bad for the seniors that didn't get their senior night, too."
"I was very sad to hear that my friends' football game was cancelled because I wanted to go watch my senior friends play their last football game and watch them score mad tuddies," Sam Zeiden ('23) said.
The senior players on the football team are Jimmie McCloud ('22), David Hastings ('22), Bradyn Wishek ('22), and Hank Sun ('22).
A member of the Webb football team since his sophomore year, Jimmie plays wide receiver, cornerback, and kicker. His favorite position to play is cornerback because he started that position in his junior year. Jimmie expresses his gratitude for football as the sport has taught him how to be a team player during school and other sports.
"I advise underclassmen to stay with the image that you have of yourself in football right now," Jimmie said. "I didn't know how to play football sophomore year, but I trained hard and that's what has made me the player I am today."
A player on the football team all three of his years at Webb, David has cherished his time spent with the team he has matured with since sophomore year. Hastings has played receiver and defensive back and prefers to play receiver because he's had more experience with the position.
"This sport has helped me grow in a variety of ways," David said. "I've learned more about and grown my athletic ability, character, and perseverance, and have applied it in all aspects of my life."
Bradyn played on the WSC varsity football team for his entire four years at Webb. He prefers the defensive side of the game, splitting his time between defensive end and middle linebacker.
"I was excited to perform in front of my peers since it was one of only three home games we had scheduled, and actually, one of only two since the game before our senior night was canceled as well," Bradyn said. "At the same time, I can look back on this season with fond memories of the bonds I created with my teammates, the lessons I learned from my coaches, and the leadership that my fellow Captains and I gave."
Hank has also spent all four of his fall seasons at Webb playing on the WSC football team. He has played on the offensive and defensive lines throughout his career and does not prefer any specific position.
"I was sad it ended, and it felt unfair after four years of play," Hank said.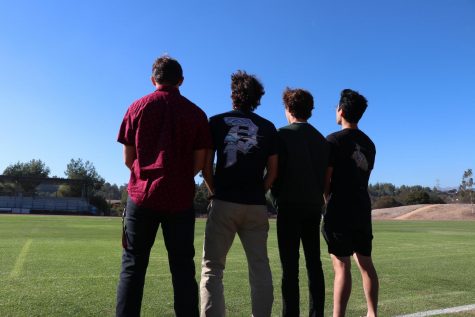 The players, coaches, and spectators of the popular sport were all disappointed to hear the news of the cancelled games. But the student body and fans of the sport can acknowledge that this was a hard decision that the board had to make to guarantee the safety of not only the football staff and players, but of the entire student body and the faculty.
Leave a Comment