Cyntoia Brown: Raped, sex-trafficked, abused, and convicted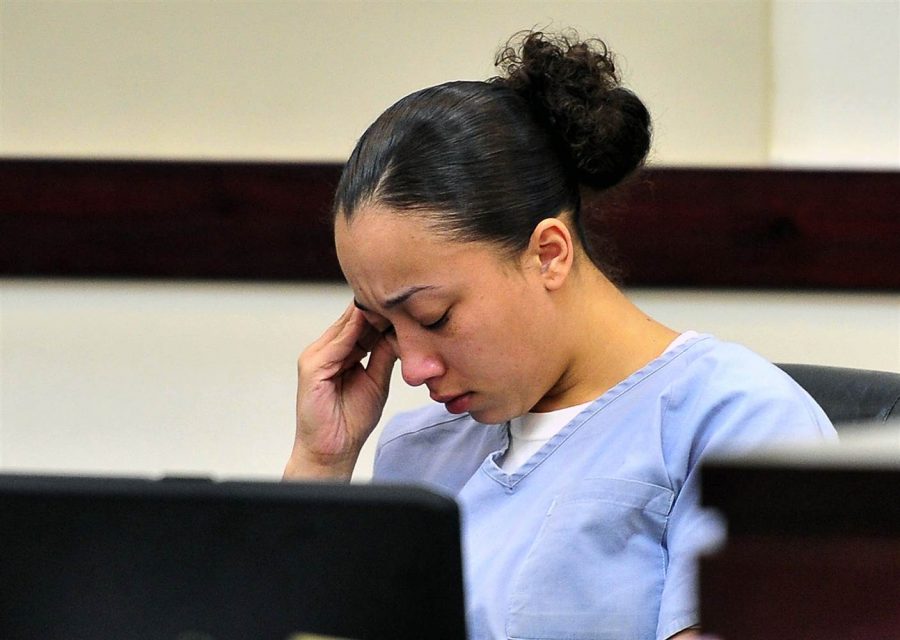 Cyntoia Brown has been serving a life sentence since 2004 for murdering a man who went by the nickname "Cut Throat." Brown suffered a long childhood of abuse and drugs before escaping from her home only to be forced into prostitution by her pimp. She ended up killing one of her "clients" out of fear when she was sixteen, but was still tried as an adult in a Tennessee courtroom and was sentenced to life in prison.
The details go as follows: On August 7, 2004, Brown claimed that she was being paid to have sex with a 43-year-old man by the name of Johnny Mitchell Allan, who took her to his house to complete the transaction. She testified, that out of fear, as she tried to resist his persistent advances toward her she saw him reach under the bed and believed he was reaching for a weapon. So, she pulled a gun out of her purse and shot him.
American Crime & Punishment teacher, Claire Abisalih said, "I found it really interesting that it was suddenly coming back to light; I wondered when this had happened because I had just seen the post and I thought 'Oh my gosh, this poor person, this must have happened yesterday.' Then I went online and did some research and realized that this case was in 2004, and the documentary about her aired in 2011, so I was curious as to why all of a sudden this was becoming viral again. And I think another one of my questions was whether this celebrity influence can actually have an impact."
Despite the fact that this crime was committed over a decade ago because details about the case have recently resurfaced, national media coverage has brought the case back to life which included attention from female celebrities like Kim Kardashian and Rihanna to speak out on the injustice.
Rihanna has specifically spoken out on her Instagram page posting an image of Brown with a caption that reads, "Imagine at the age of 16 being sex trafficked by a pimp named 'cut-throat.' After days of being repeatedly drugged and raped by different men, you were purchased by a 43-year-old child predator who took you to his home to use you for sex. You end up finding enough courage to fight back and shoot and kill him. Your arrested as result tried and convicted as an adult and sentenced to life in prison."
Rihanna also responded to this by saying, "Did we somehow change the definition of #JUSTICE along the way?? Cause….. Something is horribly wrong when the system enables these rapists and the victim is thrown away for life.
The prosecution claimed that she was not in fear for her life, and in fact, the crime committed was a robbery by Cyntoia Brown because she took his wallet when she fled the scene. As a result, she was tried as an adult and convicted of first-degree murder, first-degree felony murder, and aggravated robbery.
When asked about how he felt hearing the news resurface, Kia Nalbandi ('18) said, "As president of the Criminal Justice Club, it upsets me that this girl was sentenced to life imprisonment simply for trying to defend herself. The whole point of the club is to discuss unjust issues such as this one, and it's unfortunate how many cases are similar to this one."
When Kim Kardashian was made aware of the news, she took immediate action on Twitter by responding to the same image that Rihanna reposted. Kim Kardashian said, "The system has failed. It's heartbreaking to see a young girl sex trafficked then when she has the courage to fight back is jailed for life! We have to do better & do what's right. I've called my attorneys yesterday to see what can be done to fix this. #FreeCyntoiaBrown."
Because of initial criticisms surrounding her conviction, the US Supreme Court banned mandatory life in prison without parole for juveniles, which means that Cyntoia Brown does have the possibility of parole, but only when she is 69 years old. However, because of the resurfacing of her case and the media attention it has received, she remains hopeful that justice will be served.