Plane crash in Russia kills 71 people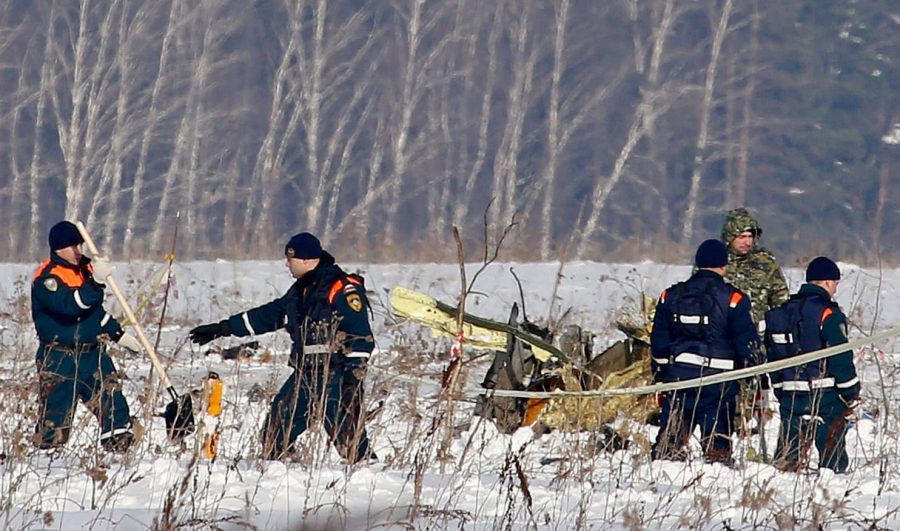 Following the safest recorded year in air travel, according to BBC news, a Antonov An-148 crashed near Argunovo, a village 80 kilometres from Moscow. The flight was en route to Orsk, a city near the border of Kazakhstan. There were 71 people on the flight-6 crew members and 65 passengers, including 3 minors-all of whom were killed due to the crash. In Orsk, to mourn the 71 deaths, Monday was declared to be an official day of mourning.
Four minutes after taking off, contact from the plane was cut off. Then, the jet descended at a rate of 1000 metres per minute, and was reportedly on fire as it fell into the snow.
Svetlana Petrenko, an Investigative Committee of Russia spokeswoman, said that the body parts and plane fragments spread over a large territory with a radius no less than 1 kilometre, according to CNN.
The plane's flight recorder was recovered, but it did not reveal any information as to why the plane crashed. Investigators say that causes could include weather conditions, human error, or technical failure. According to the Washington Post, the pilot, who was experienced with 5000 hours of flight time, could be to blame for the crash.
Saratov Airlines, the airline company that owns the An-148, has experienced issues with its air travel safety before. In 2011, an AN-148 crashed in a training flight that killed 6 crew members. Last September, an AN-148's engine shut down soon after it had taken off. Also, the airline was banned from flying international flights in 2015 when inspectors found a non-crew member in the cockpit. This ban was lifted in 2016, and the airline resumed international flights.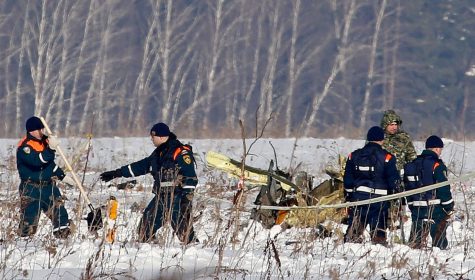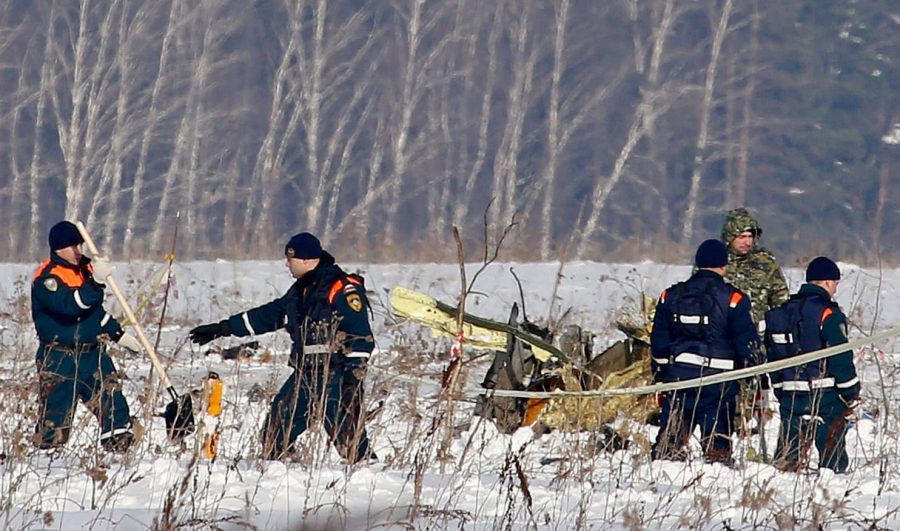 About the Contributor
Summer Chen, Editor-in-Chief
A bonafide Libra, Summer Chen ('20), the Editor-in-Chief of Webb Canyon Chronicle, believes herself to be emotional, caring, and guided by her intuitions....