Centennial Class of 2022 and transfer students dive into their Webb careers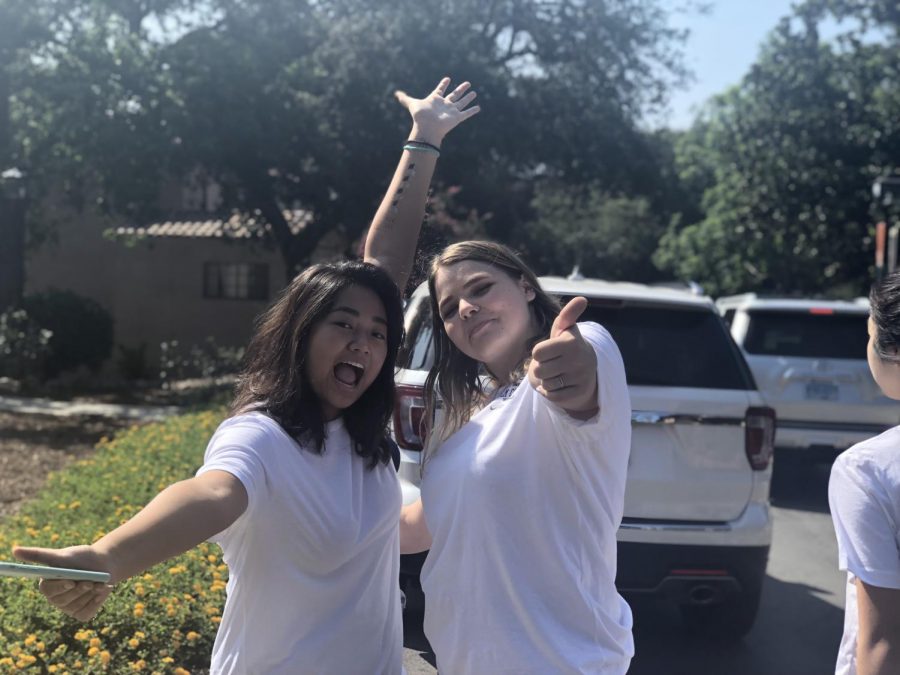 This school year, Webb welcomes a total of 111 new students (103 freshies, five sophomores, two juniors, and one senior) to our 150-acre campus.
On Saturday, August 18th, New Student Orientation–not to be confused with New Boarding Student Orientation–assisted these one-hundred and eleven new Webbies in their individual transitions to campus life. This action-packed day consisted of move-in and dorm orientation for the boarders, peer advisor-led bonding activities and the carnival for all new students, and an information session for the day students.
Through collaboration across multiple leadership groups, student leaders were able to operate as one unit to ensure that the move-in process ran as efficiently as possible. While peer advisors directed parents where to park their vehicles, dorm councillors and day student prefects swarmed the backs of trunks to help unload new students' bulky belongings and keep the car line flowing as smoothly as possible.
Parents expecting to toil in the scorching SoCal heat were instead overwhelmed with the commendable initiative and collaborative support of Webb's student leadership teams. Upperclassman after upperclassman lended helping hands to carry a seemingly endless supply of brand-new fridges, tower fans, and mattress toppers from the vehicles into the Hutches.
Cindy Zhang ('19), vice-chair of the dorm council, commented, "It is still hard to wrap my head around the fact that it is my last year here, but I'm very excited to get the know the new faces in the dorm and to make this last year the best one yet."
Ms. Stephanie Baron, the South Hutch dorm head, stated, "This is my first year as a dorm head, and I'm really happy to see that the new students' enthusiasm is spreading through campus and bringing it back to life."
After parents bid farewell to their children, the annual new student carnival kicked off down on Chandler Field. Nichola Monroe ('22), said, "I didn't do all of the activities at the carnival because the bouncy houses were too hot for my feet, but I did go inside the hamster ball, meet and talk to a lot of cool friends, and eat the half-melted yet really yummy shaved ice."
At the carnival, new students and returning student leaders alike enjoyed an entertaining evening packed with upbeat music, unlimited snow-cones, inflatable bouncy houses, ring toss and balloon darts booths, ginormous zorb ball, potato sack racing, large Jenga set-up, impromptu soccer game, volleyball passing, and–last but not least–a front row view of raffle-winner Celine Lau ('22) pieing peer advisor Shelby Mokricky ('20) in the face.
Looking to the near future, Webb will reach full capacity once it receives all 298 returning students back on campus this Sunday, August 19th. After launching the annual start-of-year class bonding retreats from Monday, August 20th to Wednesday, August 22nd, Webb will kick back into the normal swing of things when classes commence on Thursday, August 23rd.
About the Contributor
Sydney Wuu, Editor-in-Chief
Imagine being Editor-in-Chief for the Webb Canyon Chronicle, VWS all-school president, co-captain of the varsity tennis and water polo teams, and a big-time...