New laws protect children from identity theft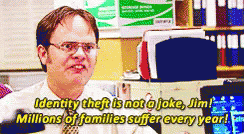 By the end of September 2018, all states will be required to provide further protection from identity and credit theft. Two new federal laws will be put into action to prevent these types of fraud.
The first of these laws went into effect during May of this year. This law requires the Social Security Administration to accept the electronic consent of an individual who can provide identification information for the person's credit. The process of verifying the owner of the social security number and tracking down who accessed the account will be more accommodating. It will be more difficult for fraudsters to hack into the account because they will most likely not be able to verify with the social security number, and if anything were to happen officials could simply track down the culprit.
The second law will be executed on September 21, 2018. With this law, all states will be required to offer free credit inquiries and credit freezes to parents. According to Buzzfeed, the CEO of the Identity Theft Resource Center stated, "This will allow for a uniform process for parents or guardians to freeze a minor's credit regardless of what state they live in." Freezing a child's credit will prevent any interactions between outsiders and the credit, which will ensure that it stays safe and untouched.
Although children may seem like unlikely targets for identity theft and credit fraud, over one million children were victims just last year in 2017 and about 25% will be affected before they reach adulthood. These theft crimes occur frequently because parents typically do not check their children's credit until they are older, so a fraud would most likely go unnoticed until the child reaches adulthood. Children are also easier targets to take out loans or open credit cards for because they usually have clean records due to the account's lack of use.
Another reason that children these days are more susceptible to identity theft is because those born after 2011 have random social security numbers. This lack of organization creates added difficulties for financial institutions to try and confirm these identities because there is no concrete system. In the past, catching a fraudster was difficult and could take years, with the possibility that the criminal gets away without consequences.
These two new laws bring hope for further protection against credit and identity theft. Manek Khedia ('21) says, " Identity theft laws make me feel safer because I know that not only is my credit protected, but so is my life. It will be harder for people to just take my life and ruin it with these laws in place."
Even if it may not seem like our generation is affected by these laws, it is important to take into consideration how they are affecting and helping our family and friends. Overall, these laws show some of the improvements and advancements that are now necessary to protect us from this new technological age of crimes.
About the Contributor
Kaitlyn De Armas, Editor-in-Chief
Kaitlyn De Armas ('21), an original and strong-willed creator, is an Aquarius who perfectly fits her sign's description. She is an avid One Direction fan,...