Class of 2022 scavenges for fossils on annual peccary trip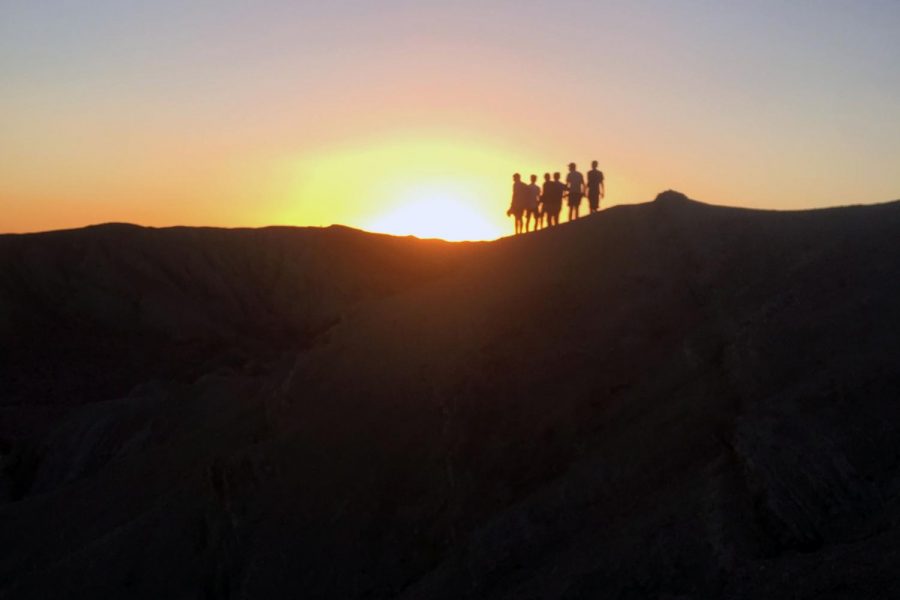 The freshman Class of 2022 took part in the 82nd year of the peccary trip tradition at Webb. On September 22nd, the Vivian Webb School girls packed into the bus and left Claremont for the weekend. The following weekend, it was time for the boys of the Webb School of California to embark on that same journey to Barstow. While they were there, they hiked through the desert in hopes of finding the museum's latest editions.
From the anticipating drive to the Barstow campground to the exhausted yet excited freshmen lying on scattered tarps, the peccary trip offers an unforgettable experience. Freshmen spend the days intensely searching for fossils and the nights chattering with each other under the stars.
Blake Suttner ('22) said, "I didn't find anything, but it was still a fun, bonding experience. We got to spend time together and eat some fire taco salad."
Leslie Huh ('22) said, "I didn't find any fossils, but there were lots of bone fragments. I don't like camping, but I have lots of funny memories and moments from the peccary trip."
Although Suttner and Huh did not find any fossils, Yvonne Kan ('22) found a fossil of the snail called the Helminthogypta alfi. According to Dr. Don Lofgren, Director of the Raymond M. Alf Museum of Paleontology, this specific species of snail was named in 1954 by Dwight Taylor ('49) in honor of Dr. Raymond Alf himself.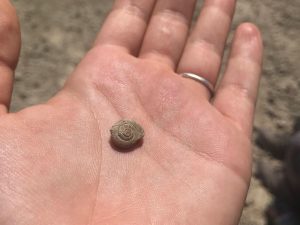 Arshia Sazi ('22) said, "The whole trip could be defined by one word: dust. But in all seriousness, it was really fun. We found a lot of bone fragments, which was cool to see."
With the Raymond M. Alf Museum of Paleontology on campus, Webbies have the history of life at the tip of their fingers. As part of the Evolutionary Biology curriculum, every student has the opportunity to get a glimpse of the paleontology program, which encourages students to become more active in the wider paleontology community. For example, Juliana Base ('19), Olivia Vasquez ('19), Cathy Yan ('19), and Euphy Liu ('19) have published their abstracts from Advanced Studies in Paleontology in Society of Vertebrate Paleontology 78th Annual Meeting Program and Abstracts.
For those students who are particularly interested in participating in more peccary trips, Webb offers opportunities (such as the summer break peccary trip) for students to travel to remote locations like Utah and Montana in search of fossils.
About the Contributor
Janitza Luna, Editor-in-Chief
Standing at 5'0"ft tall, Janitza Luna ('20) embodies the persona of small and mighty. Born into the Aries astrological sign, her fiery determination...