On burnout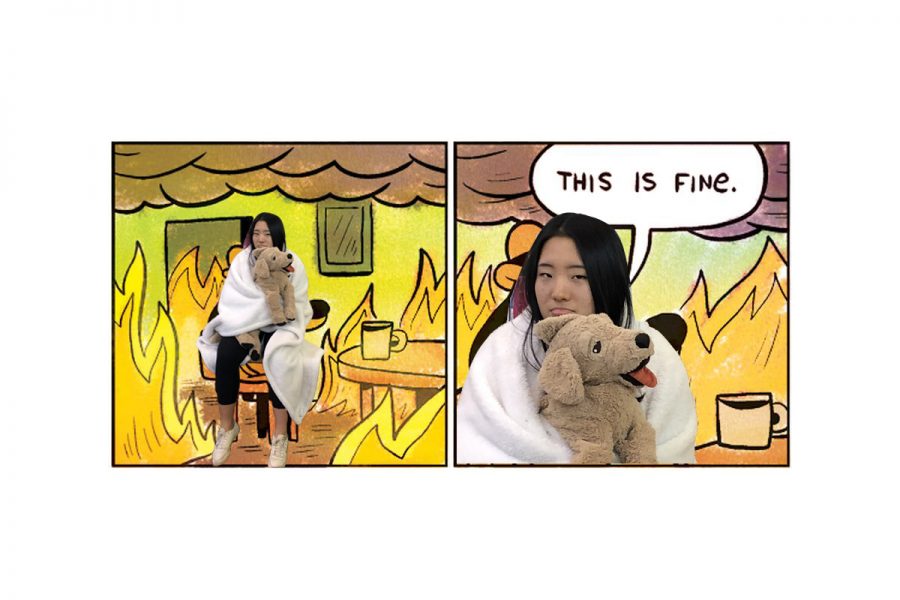 I am confident in saying that we have all experienced simpy hours, a lack of motivation, and unbearable drowsiness in the bustle of our lives. Stress and other time-consuming commitments often make matters worse when it comes to self care.
A school like Webb is a demanding and competitive environment. High-achieving students not only endure heavy course loads, but also have to balance sports, a social life, and familial demands. While high school is a place to learn time-management and to order priorities for the future, Webbies tend to be extremely passionate about all the facets of their lives. Passion leads to an urge for perfection, which means extra time spent on each of these tasks.
Aman Ahmed ('19) said, "I start falling asleep in class because I don't sleep much and I don't pay as much attention. I also don't participate as much in discussions and all my work becomes [perfunctory]."
In its extreme form, the mixture of sleep deprivation and academic exhaustion can lead to burnout. Psychology Today defines burnout as "a state of chronic stress" that can include "physical and emotional exhaustion," "cynicism and detachment," and "feelings of ineffectiveness and lack of accomplishment."
Recently, I realized I was burnt out.
I was having trouble focusing in class and doing homework, which led to an average of six hours (on a good night) of sleep per night. Due to the dullness I experienced from not sleeping, my roommate and I took naps every free moment we had. Nap times took away time from hanging out with friends, going to breakfast, and attending office hours.
The cherry on top was the lack of motivation I could not escape– as much as I wanted to read a book for class or finish my logarithms practice in a timely fashion, I just could not do it, and I did not really care that I was not doing it.
Although I bit off more than I can chew, I was being carried by a momentum developed through the first quarter. For some reason, after Quarter 1 ended, all of my motivation and focus was gone.
Many students agree that their journey through Webb only increases in stress and difficulty over the years while hours of sleep decrease. This escalation of responsibility is completely natural. Webb maintains high expectations and lives up to its Mission Statement.
When students are burnt out, it is difficult to keep up with their work. Bridgette Lee ('20) said, "I don't know how to pick it up. I'm interested in what I'm learning but I just don't want to do the work."
Burnout or exhaustion from studying is a common feeling at Webb and hard to talk about. It almost becomes a question of ability for students. When students run into a wall, they may feel useless and unable to accomplish routine tasks. After recovering from burnout, it is difficult to get back to work after a period of frustration.
Melanie Bauman, Director of Counseling & Health Education, said "That's hard when we're in a space where we have such high expectations. We don't give ourselves compassion to give time for ourselves and we expect us to be well… Really what's happening is that we have a lot to do and we don't know how to separate. Sickness is our body's way of telling us to slow down, while burnout is emotional response slow down."
To avoid burnout, students can slow down and plan time for work as well as reflection. Procrastination is hard to avoid, but time management and allowing yourself to breathe will be helpful in the long run. It is always important to dedicate time to your hobbies and downtime with friends.
Knowing where your support is and who you can talk to will allow you to stay relaxed and de-stress for short amounts of time. Whether you like to relax by reading a book, listening to music, or enjoying a bubble bath, taking time away from pressures and stress is key to steering clear of burnout.
About the Contributor
Summer Chen, Editor-in-Chief
A bonafide Libra, Summer Chen ('20), the Editor-in-Chief of Webb Canyon Chronicle, believes herself to be emotional, caring, and guided by her intuitions....