Say "bonjour" to French Week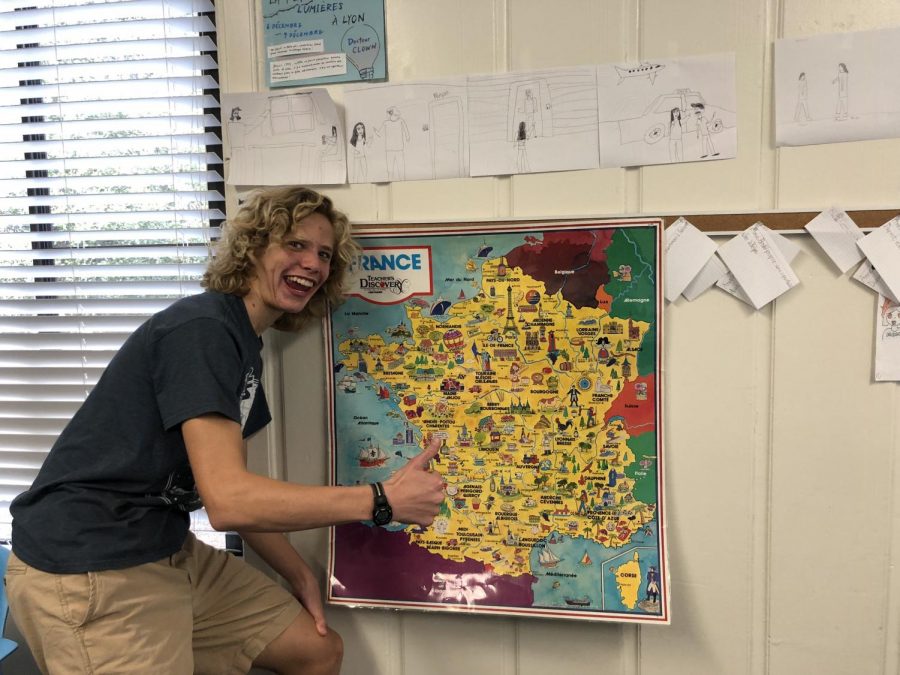 With just one more week left of school, the French Club is hosting a three-day French Week to celebrate national culture as well as give students a chance to escape from piles of homework, grueling midterms, and endless projects.
The French Club is headed by its president Emma Qin ('19), and its vice presidents, Charlie Chen ('19) and Crystal Zhu ('19). The club will become active again in spring season when they host Francophone Week, which is dedicated to sharing francophone cultures from around the world.
Though French National Week is usually the first week of November, the French Club has decided on December 17th to December 19th as the timeline for this year's French week.
On Monday, December 17th, all students are invited to the library for French karaoke. This lunch time activity not only showcases French pop culture, but also allows Webbies to belt it out and showcase their hidden musical talents. To prepare for this exciting sing-off, here are some popular French artists to check out: Stromae, Mika, and Vitaa.
Tuesday night, December 18th, is a movie night. Though the movie is yet to be decided, the club presidents are considering showing Taxi 4. This movie tells the story of a taxi that embarks on an exciting adventure in Marseille. It will most likely be shown in a French classroom at 7 p.m..
Wednesday, December 19th, marks the final day of French week. Just like proud French citizens, Webbies are encouraged to wear blue, white, and red–the national colors.
Charlie Chen ('19) said, "As a long standing tradition of Webb, French week provides a great opportunity for the students to experience a culture they do not see everyday."
While French week participation should sprout from curiosity and a thirst for knowledge of French culture, checking into the events will also give students a culture point. However, students can only secure one culture point from this whole week.
French week is a great chance to listen to French music and indulge in French culture.
About the Contributor
Summer Chen, Editor-in-Chief
A bonafide Libra, Summer Chen ('20), the Editor-in-Chief of Webb Canyon Chronicle, believes herself to be emotional, caring, and guided by her intuitions....