VWS varsity soccer team gets a kick out of the season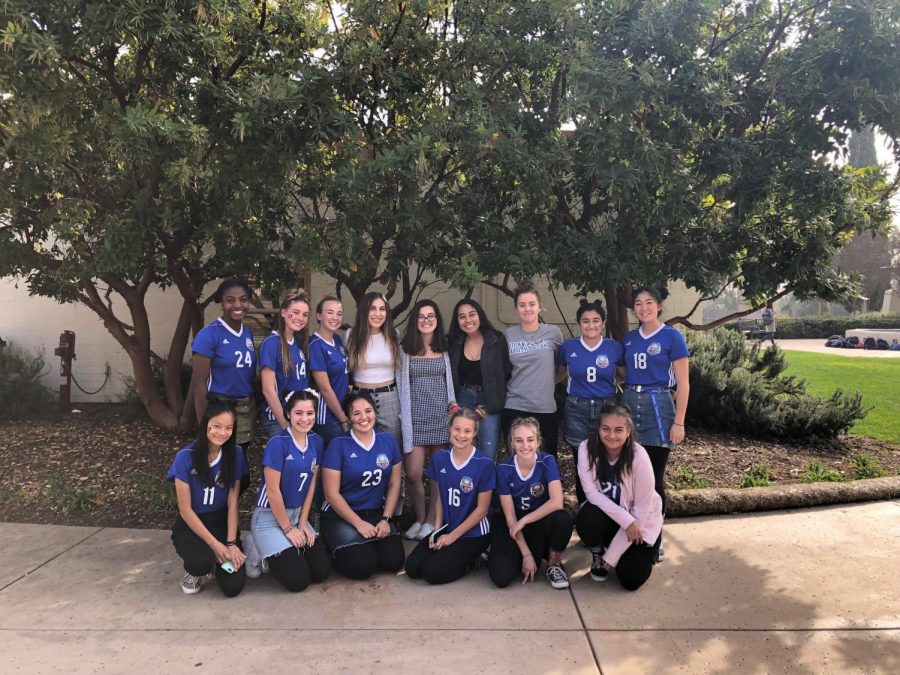 The girls varsity soccer team disbands their huddle, steps into formation across the field, and anticipates the referee's whistle to signify that the game has begun. The stadium brims with a wave of cheerful families and supportive Webb students. The energy in the air radiates from all around Faculty Field. While this atmosphere encompasses a typical VWS varsity soccer match, there was something particularly memorable at Tuesday's game.
On January 29th, the girls varsity soccer team competed against Cornelia Connelly School at Faculty Field. Both teams were determined to secure a win for their respective school, and the Webb girls knew they had to maintain a fierce attitude after their pre-game chant. During their first match-up against each other, Connelly scored one of only two goals against Vivian Webb throughout the entire league season. However, Vivian Webb finished the game with a successful shutout, exiting the field with a score of 7-0.
The first time the Webb girls varsity soccer conquered the title of league champions was during the 2016-2017 winter season. Now, the 2018-2019 VWS soccer team – including eight of the players from that original league champion team – is able to flaunt their second league championship title on the banner that hangs in the Les Perry Gymnasium.
A previous game in the season against Samueli Academy guaranteed the team's championship title. The team finished the league season with an impressive 15-0 winning record. The girls will begin preparing for post-season play in the CIF Southern Section Division 6 pool.
Despite the accomplishments of the whole team, January 29th specifically commemorated the seniors on the team, who played on their home field for the last time in their Webb careers. These seniors included star-shooter Emily Stepanian ('19), sweeper Izzy Martinez ('19), defender Brooke Fakhoury ('19), and goalkeeper Hannah Botnick ('19). Emily and Izzy served as team captains for two years, playing alongside Brooke for all four seasons. Hannah joined the team during her junior year last season, playing for both JV and varsity.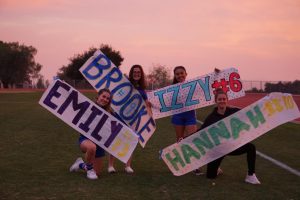 The seniors this year played integral roles, so their presences and efforts were celebrated by the whole school. Banners with the names of all four seniors, painted by the underclassmen of the team, hung proudly across the bleachers. Cutout faces of the seniors sprinkled the stands, and the WSC varsity soccer team members motivated the peers. At the end of the game, they were presented flowers and speeches on behalf of their teammates to thank them for their continuous leadership on the team.
Now that the team is concluding their league season, they are excited to shoot their shots in CIF as the momentum keeps rolling.
About the Contributor
Janitza Luna, Editor-in-Chief
Standing at 5'0"ft tall, Janitza Luna ('20) embodies the persona of small and mighty. Born into the Aries astrological sign, her fiery determination...