Ski and Snowboard Club organizes weekend trip
Webb's Ski and Snowboard Club co-organized the first ski trip of the school year to Mountain High Resort last Saturday. Thanks to two Webb vans and day student parents, a total of 21 students were able to make the hour-long trip up to the mountains to shred the snow.
It was almost going to be the perfect weekend for a ski trip as well after a week of heavy rain storms brought a foot of fresh powder snow to the San Gabriel Mountains, until a day of heavy rain at the resort dampened the hype. Nevertheless, Webbies had a blast during their 12-hour getaway from school.
It was surprising to many that such exceptional quality skiing could be offered from just less than an hour away from sunny Southern California. A few students were able to enjoy their first ever experience on skis and snowboards, with their more experienced peers guiding them through the basic techniques to get them going down black runs within half a day.
As for expert distance runner Dean Woelfe ('21), it was his first time seeing snow. He described it as "a tremendous sight." During the 12-hour ski day, Webbies were able to experience a bit of everything on the slopes, ranging from learning the basics on bunny slopes to carving turns down double-black diamonds and getting some air-time on ramps.
Special thanks go to Rick Duque and Seraphina Oney for helping to organize the transportation and logistics of the trip and making everything possible. Please stay tuned for upcoming events and trips that might be organized by the Ski and Snowboard Club. Below are some photos and videos recapping the amazing day that we enjoyed.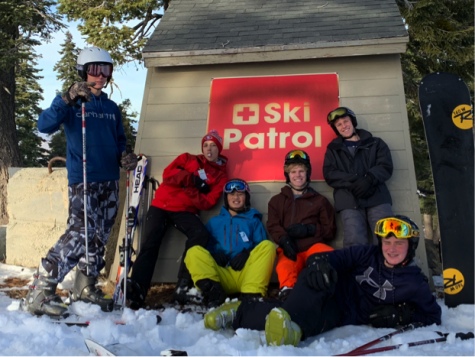 About the Contributor
Matthew Gaw, Chief Editor of Sports
Matthew Gaw ('21), hailing from Hong Kong, is currently the Webb Canyon Chronicle's Chief Sports Editor. With his growing passion for sports,...