True crime terrifies yet fascinates the student body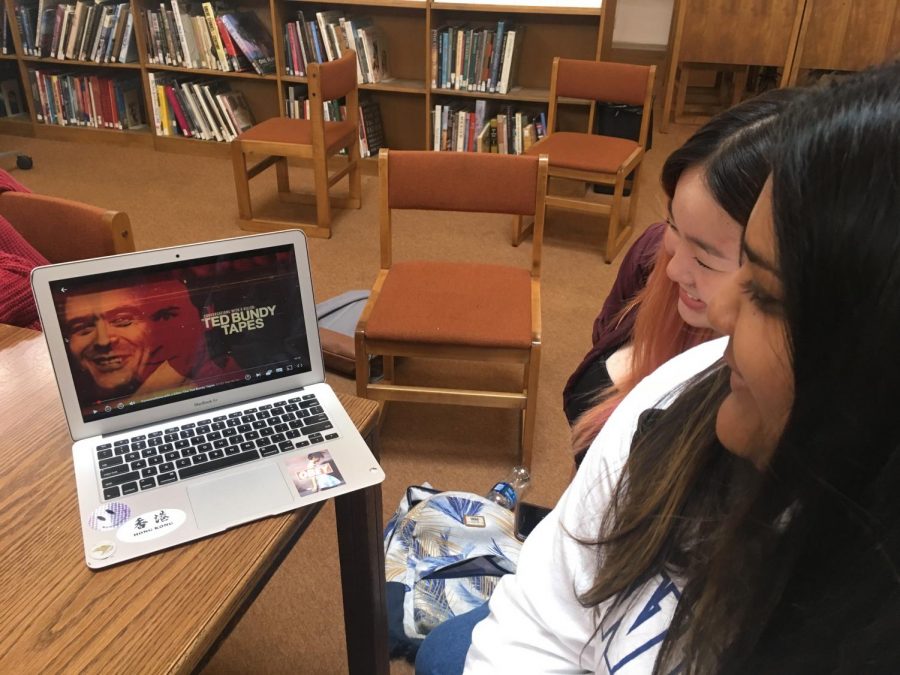 After a long, exhausting day at school, the only thing you want to do is nestle into a warm nest of blankets with your computer and watch your favorite movie or TV show. Usually, people who are trying to relax do not choose a series that is particularly gory or frightening. These two aspects encompass the increasingly popular genre of true crime.
If you have a Netflix account, you may have noticed the overwhelming amount of true crime documentaries. Conversations with a Killer: The Ted Bundy Tapes, The Assassination of Gianni Versace, The Staircase, all these and more flood the new releases section on Netflix. Even on YouTube, "Buzzfeed Unsolved: True Crime" investigates murders and serial killers, albeit in a comedic fashion.
Why all the demand for true crime? The shows are frightening and occasionally gruesome, with tons of footage of bloody murders and victims. However, there must be some aspect of them which people find fascinating and addictive.
Dr. Elizabeth Cantwell, who teaches the course Advanced Studies in Gothic & Horror Literature & Culture, said, "True crime documentaries are so compelling, not because of the sort of gratuitous aspect of us wanting to watch a killer, although certainly some people are drawn to it because of that, and not necessarily because people are all depraved at heart but because when you're watching a true crime documentary, what you're watching is a story about how we tell stories and the kind of stories we tell ourselves, and the kind of stories various people tell themselves… True crime documentaries, the good ones, are all crafted thinking about a narrative and they convey that narrative very strongly."
While this is true, people also have an appetite for the uncanny and unexplainable. They want to feel the adrenaline rush of fear, while still in the comfort of their own home.
Teja Reddy ('20), said, "I think there's two reasons [why people like true crime]. The first is the same reason people slow down and look at major car accidents. The second reason is it's real enough to scare us a little bit, but also distant enough so that we know we're safe. So for me, when I watch true crime things, I get the same rush I do when I'm actually in danger, just a lot smaller."
On the other hand, there are some Webb students who disagree with the way that true crime documentaries portray the victims. True crime documentaries focus mainly on the serial killer themselves, without giving much thought or respect to the killer's victims.
Eleanor Corbin ('20) said, "It is true that a lot of serial killers target a female that reminds them of a female in their life. But there's an artful way to do it to remember the victim and be nice to the victim, and not glorify or romanticize the killer. I don't think the Bundy Tapes did a good job of that. I think they kind of erased the victims and made it about romanticizing Ted Bundy and what he did, which was awful. I think it's important to focus on the victims almost as much as you focus on the killer."
People's motivation to watch true crime documentaries stems from their curiosity and thirst for knowledge and stories. The narratives told in these documentaries often bend reality in a way that intrigues the audience. For example, we know that Ted Bundy killed at least 30 women, but watching old footage of him claiming his innocence shows us the subjectivity of truth. We watch true crime in order to understand the minds of others, yet still receive the same suspense and fear as we would watching a horror film.
About the Contributors
Amelie Cook, Copy Editor
Amelie Cook ('20) is entering her third year in journalism and is ecstatic for her new position as Copy Editor. Amelie balances her time in journalism...