Aunt Becky revisits morals after allegedly bribing college admissions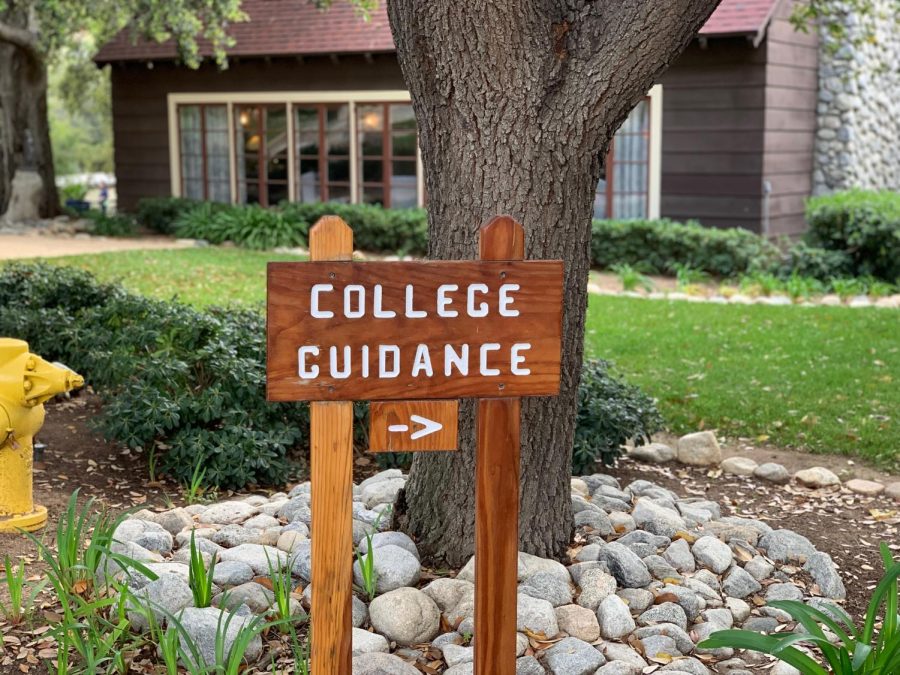 Remember the 1993 episode of Full House where Aunt Becky and Uncle Jesse argue about whether they should forge information onto their twin boys' applications to ensure their admittance to a prestigious preschool? 26 years later, the episode has become an unfortunate reality.
On March 12th, Lori Loughlin, who is known for playing 'Aunt Becky' on Full House, and her husband, Mossimo Giannulli, fashion designer, were accused of bribing the University of Southern California with over $500,000 to recruit their two daughters as members of the crew team. The couple is just one of the many who were involved in the scandal.
A great majority of the families involved all used the same middle man, William Rick Singer, who is CEO of a college consulting company called The Key Worldwide Foundation. Singer helped students cheat on the SAT or ACT and bribed college coaches to admit students into their team, even if they had never competed in the sport, at the cost of hundreds of thousands of dollars.
However, in 2018, Lori Loughlin's daughter, Olivia Giannulli, who goes by Olivia Jade on her YouTube channel, posted a Q&A video (the original video has since been deleted from her channel) and replied to a question about college. She said, "I don't know how much of school I'm gonna attend but I'm gonna go in and talk to my deans and everyone, and hope that I can try and balance it all. But I do want the experience of like game days, partying…I don't really care about school, as you guys all know."
Although she posted an apology video a few weeks later, the YouTube personality received a lot of hate from fans who said that she was ungrateful and undeserving. The scandal only made matters worse. Her Instagram and YouTube channel were quickly flooded with thousands of comments with even more hate, and her sponsorships with Sephora and TRESemmé were subsequently terminated. Both Olivia and her older sister, Bella, will not be returning to USC.
At Webb, students are also burdened with the pressures of attending an elite university. Our school is known for its high admission rate to prestigious colleges and universities. Fortunately, no Webb students or alumni were involved with the scandal.
Nick Johnson ('19), who participates in Webb track and field, football, and basketball, said, "As a student athlete, I feel like it's very unfair. We work really hard, so it's really discouraging to see that someone who is wealthier than you can just pay $500,000 and get into a school where you're trying to go and chase your dreams to be a professional athlete."
Hector Martinez, Dean of College Guidance, said, "I think colleges and universities are going to be more alert to things that will potentially cause a red flag to pop up instead of assuming that whoever is giving the information to them is being 100% honest. I still think colleges and universities have to have trust in the coaches. If that trust is broken, it's very damaging and very hurtful in the field of education."
The college admissions scandal is not only unethical, but also proves to our community that further action needs to be taken in order to prohibit another scandal from transpiring in the future. Webb teaches us the importance of honor, fairness, respect and responsibility. However, the real world does not usually reflect the same morals that we live by. Hopefully, this scandal will reveal the true effects of ignoring the proper way to apply to university and serve as a wake-up call for next year's wave of applicants.
About the Contributor
Emma Lin, Editor of Culture & Lifestyle
Emma Lin ('20) will be entering her senior year at Webb. Embracing her new role as the Editor of Culture & Lifestyle for the Webb Canyon Chronicle,...