Time to say farewell to the Farrells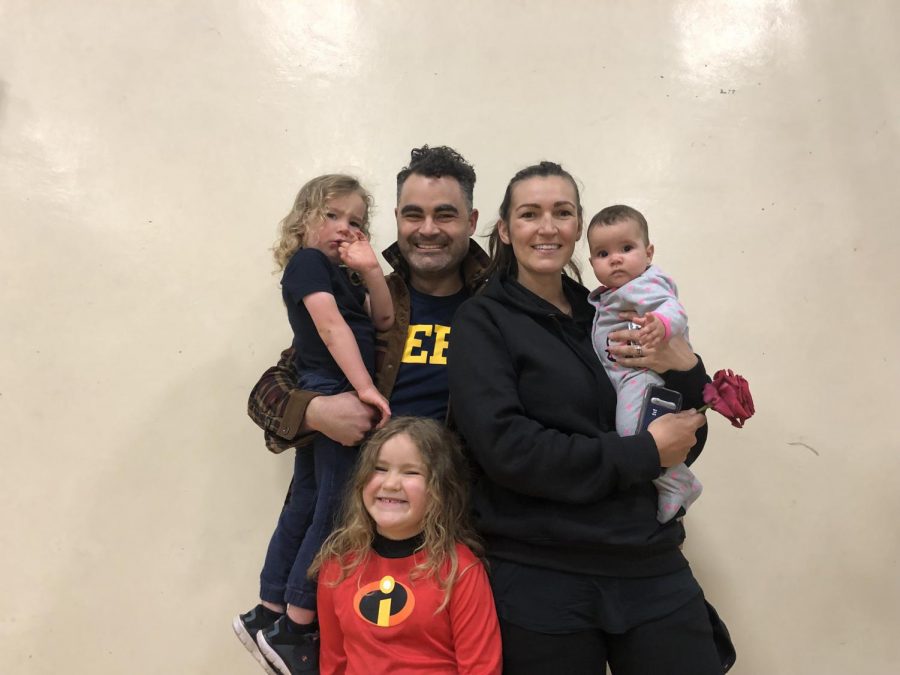 Known for his fierce eyebrows and tendency to badger students to shave, Ben Farrell is moving to Beijing, China with his family after serving at Webb for five years as Webb School of California Dean of Students. Margareta Farrell, Mr. Farrell's wife, and their children– Penelope, Johnny, and Maeve – are all preparing for the big change.
For the 2019-2020 school year, the Farrell clan will join the community of The International Montessori School of Beijing. Mr. and Mrs. Farrell will start their new roles as the Middle School Principal and the Administrative Vice Principal, respectively.
As Middle School Principal, Mr. Farrell's job entails founding and creating a new middle school program. He looks forward to seeing how the school will grow in the future.
Mr. Farrell credits Webb for building his love of education as a profession. He said, "Webb has solidified my desire and my ability to work with students. To know that this is a field that I'm really excited about– education, working with teenagers and younger adolescents."
Unlike at Webb, the three kids will be going to school alongside the Farrells. Five-year-old Penelope will attend kindergarten, three-year-old Johnny will enter the Pre-K program, and Maeve will join the "little ones" in the infant program. In addition, they will start to build their vocabulary in Mandarin.
Parting from Webb will be difficult, even with the thrill of a new adventure. When the Farrells first moved to Webb, Penelope was barely one year old. Now, they live happily in the neighborhood filled with faculty families, embracing the community around them as Webbies babysit and children run and play from house to house.
Apart from the tight knit community that Webb is famous for, Mr. Farrell will miss the people. He said, "It will be difficult for me to leave the students and all the people I see all day, everyday (and I mean that in a very positive way)… I haven't really processed all of that yet."
Not only do the Farrells have to say goodbye to their friends and the community at Webb, but they will also be leaving the sunny weather in Claremont, California. Mr. Farrell is ready for a new climate, colder in the winters and warmer in the summers, but he will miss winters at Webb: the serenity of the campus, seeing the mountains topped with snow and looking down the valley, and going to soccer games.
With two months left, now is the best time to make some more memories with the Farrells, whether that be through shaving more often, giving Mr. Farrell a high five in passing, or playing on the grass with Penny, Johnny, and Maeve. An integral part of the Webb community, there is no doubt their presence will be missed next year.
About the Contributor
Summer Chen, Editor-in-Chief
A bonafide Libra, Summer Chen ('20), the Editor-in-Chief of Webb Canyon Chronicle, believes herself to be emotional, caring, and guided by her intuitions....