Sustainability pushes the narrative of climate change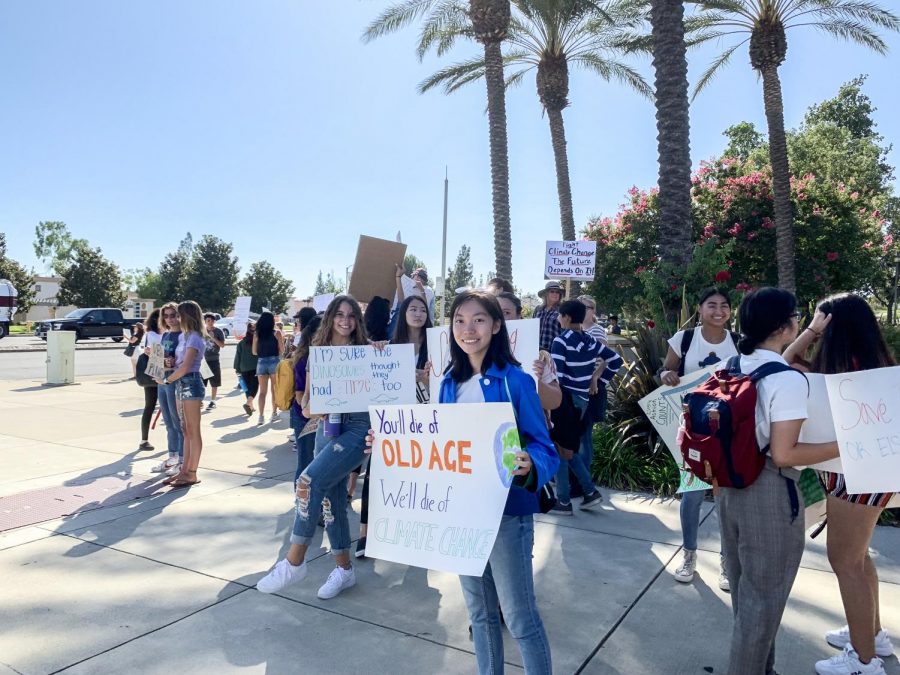 Climate has recently become a significant cultural topic in the nation because people are becoming more worried about the future of humanity. The 2020 presidential campaign is the first to focus heavily on climate change, and voters are pressing for candidates to have progressive environmental policies. 
Organizations like 4Ocean and The Climate Reality Project are spreading awareness and educating people about the negative effects that climate change is already having on our planet. Accompanying these debates are the recent protests happening around the world, sparked by the younger generations. Even students on Webb's campus have been advocating for ways in which the community can become more sustainable. 
Scientific studies say we have about 11 to 12 years to cut carbon emissions by 45% if we want to get emissions to net-zero by 2050. Climate change is affecting many ecosystems around the world as it increases temperatures, raises sea-levels, and increases the number of violent storms.
CNN held its climate town hall debate on September 4th for the 10 democratic candidates: Joe Biden, Cory Booker, Pete Buttigieg, Julian Castro, Kamala Harris, Amy Klobuchar, Beto O'Rourke, Bernie Sanders, Elizabeth Warren, and Andrew Yang. 
Each candidate has very expensive plans that are estimated to cost over one trillion dollars. Price is not a huge issue because people across the nation just want world leaders to act fast before it is too late. Bernie Sanders' Green New Deal costs around $16 trillion and will hopefully create 20 million new jobs. Sanders' plan includes joining the Intergovernmental Panel's goal of cutting domestic emissions by 71% and creating a $526 billion electric "smart grid."
On September 20th, hundreds of thousands of people from around the world participated in the Global Climate Strike that lasted until September 27th. Its purpose was to bring awareness to the small amount of time left before it is too late to stop the effects of climate change. Students on the Webb campus also participated in the strikes during their free blocks by making posters for the protest in the afternoon. After school, a bus of about 40 students went to the intersection of Milliken and Baseline in Rancho Cucamonga so they could spread awareness about these issues. 
Although the debates surrounding climate change are inspiring, some people believe this movement of student-led protest is inappropriate. 
Anthony Watts, a blogger from Watts Up With That?, told Fox News, "Schools should not be political tools… I'm concerned that enabling this sort of behavior will encourage school protests on a variety of topics." 
Matthew Gooch ('22) said, "School is really important and skipping school to participate in strikes is not beneficial." 
At the same time, there are people who love protests because they are invested in trying to save the planet. Greta Thunberg stated during the strikes that people are striking because they want a future. 
Josephine Burdekin ('22) said, "The strikes are vital because we, the younger generation, have the power to challenge the issues of our society."
The debates around climate change are just recently getting people talking, and it seems that people are really passionate about the issue. Webb has its own Environmental Club that advocates for sustainability and spreads awareness about environmental practices. They are hosting an event soon with the Anime Club that everyone in the community can attend.
About the Contributor
Christopher Haliburton, Co-Editor of Opinion
Christopher Haliburton ('20) is enthusiastic about his new position as Co-Editor of Opinion for the Webb Canyon Chronicle. This year, Christopher decided...