Introducing the Claremont Village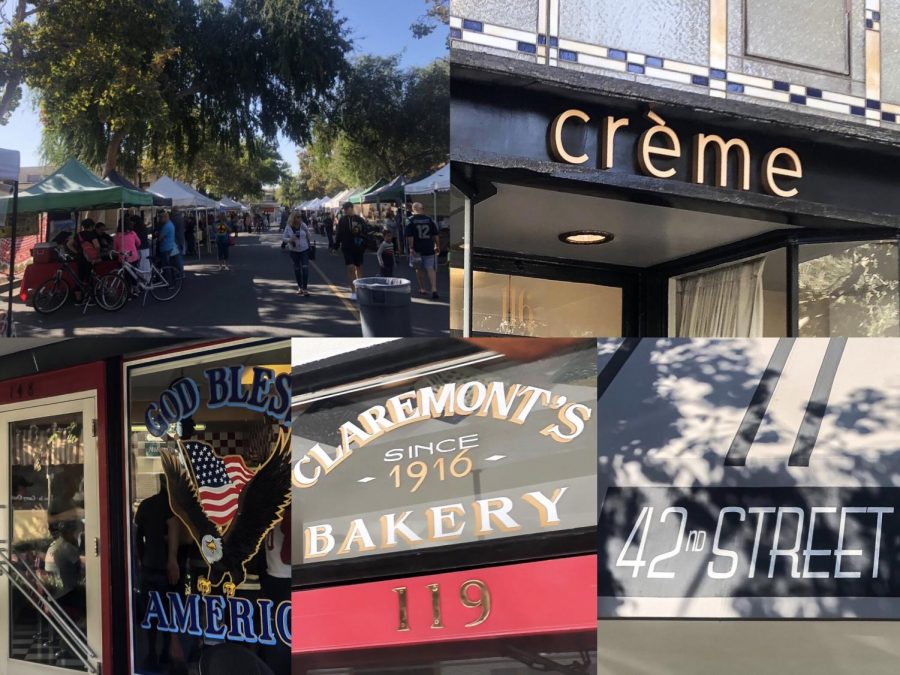 On a beautiful Sunday morning, we traveled by car down to the Claremont Village. During our trip, we stopped by five places to show Webb students what is available just three miles away from campus.  
1st stop: Claremont Farmers & Artisans Market 
Every Sunday morning, the market takes place from 8 a.m. to 1 p.m. on Harvard Avenue between First Street & Bonita Avenue. 
2nd stop: Crème Bakery 
Every morning, breads and pastries are made by hand and sold in the shop. Make sure to stop by early because they do sell out fast. 
3rd stop: Village Grille
Ever since 1949, the Village Grille has  served pancakes and burgers in a 50s themed diner. Enjoy sitting in the vintage booths while listening to music from a jukebox. 
4th stop: Some Crust Bakery 
Also known as Claremont's Bakery, Some Crust sells a large variety of pastries, cookies, and cakes. In addition, they have a coffee shop attached to their bakery if you want to pick up a warm espresso or iced latte. 
5th stop: 42nd Street Bagel 
The walls of this cafe are covered with musical posters, giving off a vibe that you are in the middle of a playbook. The cafe has all sorts of bagels and coffee drinks.  
About the Contributors
Laura Haushalter, Public Editor
Enthusiastic, positive, determined, and athletic, Laura Haushalter ('21) uses her passionate attitude to take on many leadership roles: captain of the...
Vivien Xi, Chief Copy Editor
Vivien Xi ('21) is a positive and energetic soul from Shanghai, China. This year, she has taken on the role of Chief Copy Editor for the Webb...