Students explore Japanese American National Museum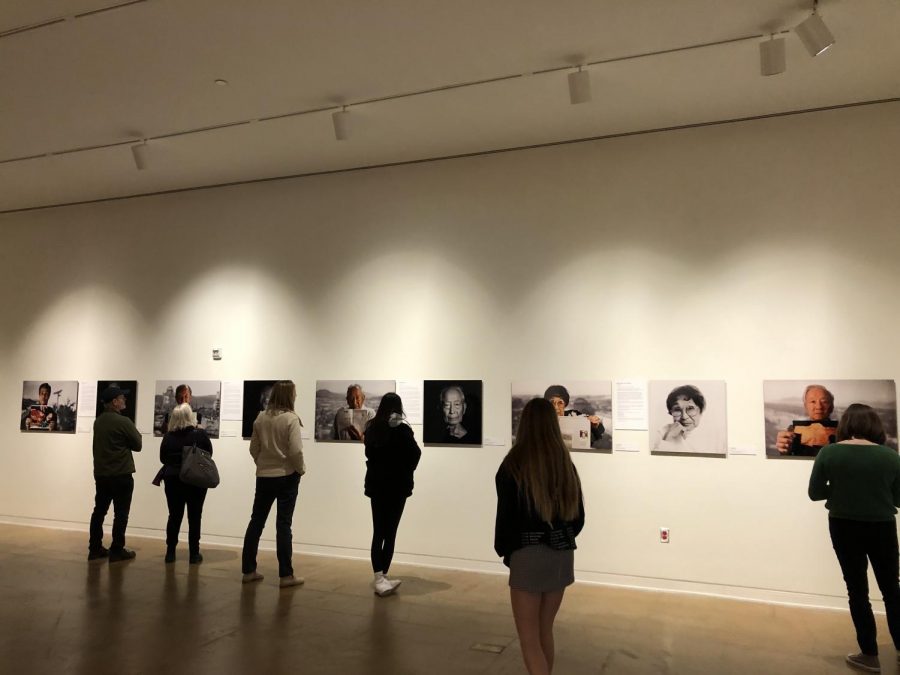 Graphic images and testimonies were among the display of the exhibition "Under a Mushroom Cloud: Hiroshima, Nagasaki, and the Atomic Bomb" at the Japanese American National Museum in the Little Tokyo Historic District in Los Angeles, California. 
This exhibition commemorates the 75th anniversary of the bombings of Hiroshima and Nagasaki, complete with a display of artifacts from the events and images of atomic bomb victims. 
"Under a Mushroom Cloud" consists of facts and testimonials about the events themselves, with artifacts, descriptions, and videos. In the next room, there are various forms of art, including photography and paintings, created by the victims of the atomic bombing of Hiroshima and Nagasaki. 
"I hope [the students] have a better feeling about the effects of nuclear weapons and the dangers of using them in our environment and our closer community," said Mrs. Barhydt. "The whole beginning of the Cold War course is about atomic diplomacy and discussing how the effects of using nuclear weapons or having nuclear weapons in powerful countries is a deterrent to using them is an important topic to understand. Going forward, I hope that if there is truly a new Cold War underway that countries and leaders remember the past."
"I think [what struck me most] was the photo of the victim's wounds. It was really depressing but eye-opening. There was also a video that made a point about how not many people know about the incident and there are a lot of survivors who have to live with their injuries and the aftermath every day," said Lydia Toy ('20).
Students in D block Advanced Studies Cold War Era went on a field trip to Little Tokyo on January 15th, 2020 accompanied by two of the course's teachers, Jessica Fisher, co-chair of the humanities department, and Hilary Barhydt, humanities department faculty. Departing at 10:15 a.m., the Webbies arrived at Claremont Station for the 11:39 train. After a 20-minute delay, the Metrolink arrived to swoop all but two students away to Union Station. Michael Martinez ('21) and Garrett Revelli ('20) missed the train and walked back to Webb. 
After spending time in the exhibit, students explored the cultural hub of Little Tokyo, browsing Japanese grocery stores and bakeries while sipping on boba. This scene was the bookend of the class' trip, before boarding a 1:56 train back to Claremont. 
The field trip to the Japanese American National Museum provided an opportunity for Advanced Studies Cold War Era students to explore Japanese American culture with new insights and understand the impact of the use of atomic weaponry on Japanese people, as well as the rest of the world.