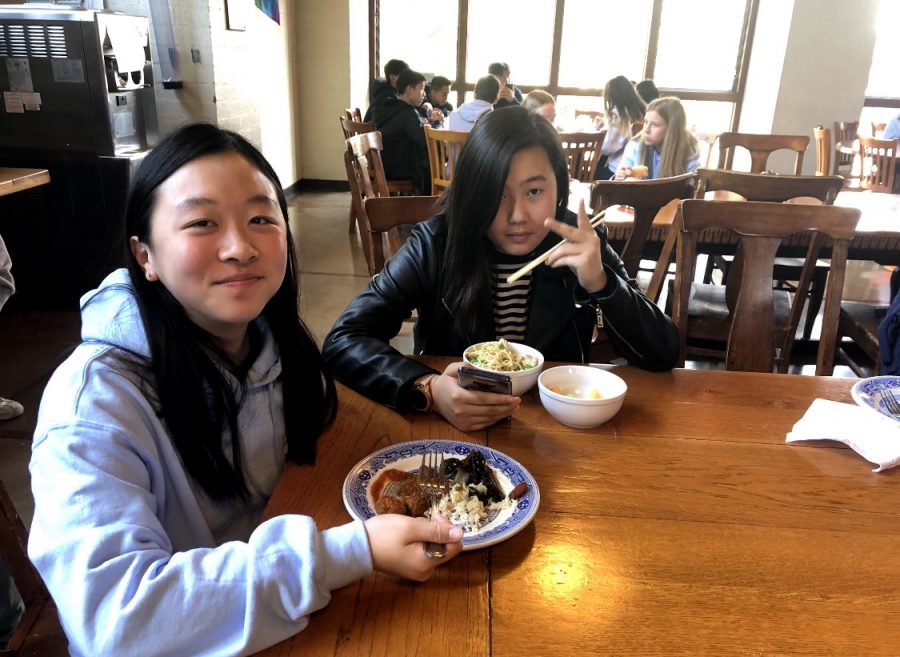 Eat well
Eat well and you will stress less. Go to the dining hall early for some oatmeal; have a healthy lunch choice; grab some granola bars during class breaks; have a balanced meal for dinner. 
Undoubtedly, eating three nice warm meals is fundamental to one's health level – both mentally and physically. 
In many ways, food can help tame stress. Luckily, the Webb dining hall offers many options for all kinds of eaters – from the sandwich bar, burgers on Al's Patio, the noodle bar, to the new Chinese bar, students can relish the dining experience of their own choice. On top of the given options, students can also take some time to be creative and come up with their own snacks.
"I think it's about the schedule and having a healthy routine," said Roger Yen ('21). "The things we eat also matters – from the dining hall, we need to get a balanced meal. It is important to not eat too much or too little. I always grab the fruit from the dining hall, and I think it is healthier than dessert."