Timeline: What you need to know about the situation with Iran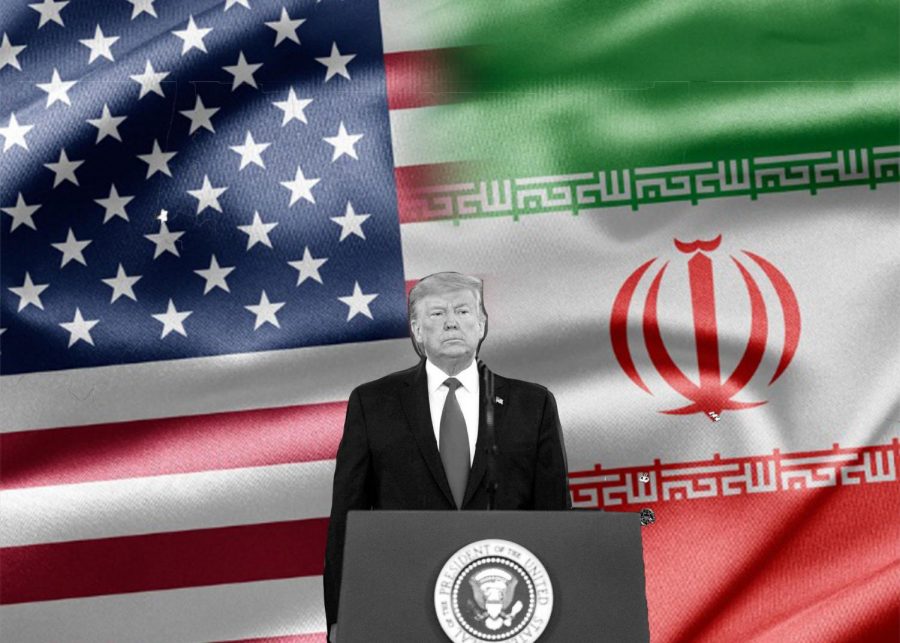 In the early days of 2020, a series of events unfolded between the US and Iran that left citizens of both countries and around the world concerned for the future of international relations. 
TUESDAY, DECEMBER 31
Protesters from pro-Iranian militias broke into the US Embassy in Baghdad, Iraq, in response to American airstrikes that killed 24 members of an Iranian-backed militia on Saturday, December 28. The protesters set fires, threw rocks, vandalized walls, and set up campsites outside, holding American officials inside the compound. They chanted "Death to America!" and demanded that the US forces withdraw from Iraq. 
FRIDAY, JANUARY 3
The US launched a drone strike at two cars carrying Revolutionary Guard commander Major General Qassim Suleimani in addition to several other top members of Iranian-backed militias. Suleimani was responsible for a large amount of Iranian intelligence; experts compared his role in Iran to the Secretary of State or Defense in the US. The Pentagon justified the attack by revealing that US intelligence suggested Suleimani was planning an "imminent" attack on US citizens.
SATURDAY, JANUARY 4
President Trump tweeted saying US military forces have identified 52 Iranian cultural sites to target if Iran retaliates, saying they "will be hit very fast and very hard." The 52 cultural sites are representative of the 52 hostages taken by Iran in the 1979-1981 hostage crisis.
TUESDAY, JANUARY 7
Iran launched more than a dozen rockets at two US military bases in Iraq in retaliation for the death of Suleimani. No casualties were reported, American or Iraqi. Additionally, in the days since the drone strike on Suleimani, thousands of anti-war protestors have demonstrated in 80 cities and towns across the country in response, chanting and carrying "No War' signs.
WEDNESDAY, JANUARY 8
President Trump addressed the nation saying that the situation with Iran seemed to be deescalating on both sides. Later that day, a plane bound for Kyiv, Ukraine crashed over Iranian airspace after taking off from Iran, killing 176 people. 
THURSDAY, JANUARY 9
President Trump said that the Pentagon ordered the drone strike against Suleimani because "they were looking to blow up our embassy." Experts speculate he was referring to the US embassy in Baghdad, Iraq. He later claimed that Suleimani was planning to attack four different American embassies.
SATURDAY, JANUARY 11
The Iranian government admitted to firing two missiles, shooting down the Ukraine-bound passenger plane and blaming it on "human error." President of Iran, Hassan Rouhani, called it an "unforgivable mistake." The news sparked protests in Iran and demands for the resignation of government officials emerged, even from moderate reformists and key members of President Rouhani's base.
SUNDAY, JANUARY 12
US Secretary of Defense, Mark Esper, disclosed that he had never seen a piece of evidence that Iran or Suleimani was planning attacks on four American embassies, contradicting the justification given by President Trump earlier that week.
FRIDAY, JANUARY 24
The Department of Defense stated that 34 American troops sustained traumatic brain injuries caused by Iranian airstrikes on an American airbase in Iraq. Eight of those affected have since returned to the US. This news contradicted the statement given by President Trump on Wednesday of that week, where he said that the troops had nothing more than headaches.
SATURDAY, JANUARY 25
An aid to the nuclear chief of Iran said that Iran's stockpiled enriched uranium has far exceeded the limit allowed by the 2015 international nuclear deal. 
Tensions have since de-escalated, and fears of further conflict, or potential war with Iran have ebbed in the mind of the American public.
About the Contributor
Keigan McCullagh, Staff Writer
After spending the first semester of her junior year at the School For Ethics and Global Leadership (SEGL), Keigan McCullagh ('21) is back to boarding...