Webb announces optional AP testing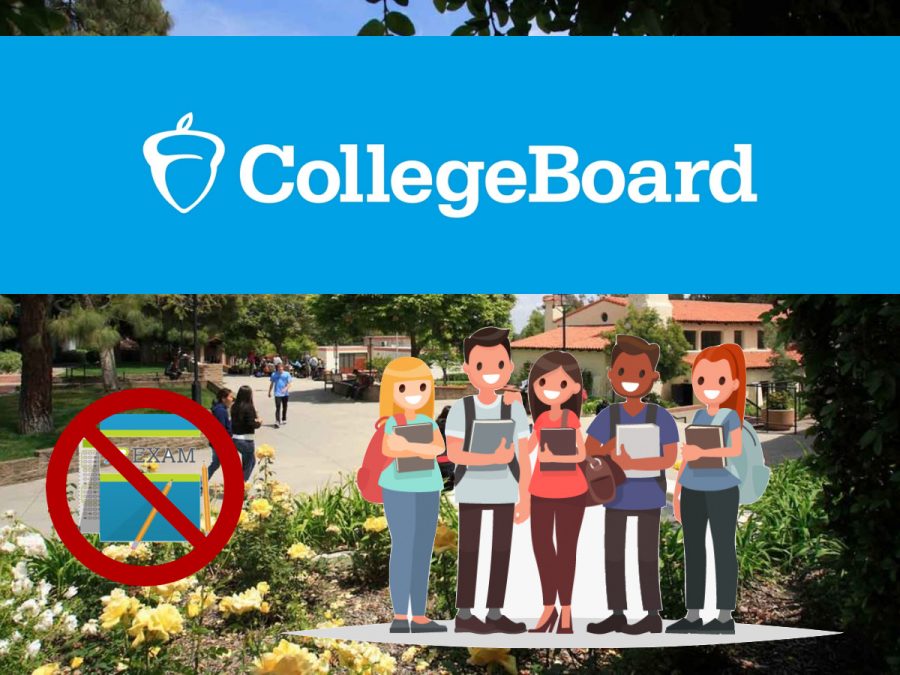 Webbies opened their email on the afternoon of Monday, April 13th to discover what was previously unimaginable: optional AP tests for the 2019-2020 school year. Director of Studies Michael Hoe ('04)'s announcement linked to a cancellation form that students have until April 30th to complete. For those who do choose to opt out of an exam, Webb will refund the $90 testing fee and still award students with a 1.0 grade boost on their transcripts for enrolling in the AP-level course.
This unprecedented shift in Webb's policy goes hand-in-hand with the College Board's international response to the coronavirus pandemic. The College Board will reduce the exam length to 45 minutes and provide free online instruction for all students committed to preparing for the 2020 exams.
The Advanced Placement tests are a source of dread and anxiety for many students. Assigning an objective 1-5 value to a student's mastery of a subject sparks both uncertainty about the future and the external pressure to perform. 
Webb's new flexibility with APs especially benefits international students who are unwilling to wake up at odd hours of the night to take the exam.
"In making the decision to make this year's AP tests optional, we were really concerned about the equity of the synchronous-only option of taking the exam during one sitting – particularly because we have so many students spread out across the world," said Mr. Hoe. "When we were told by the College Board that no other options would be offered in terms of times to take the test, we thought it would be best to prioritize the health and well-being of our students rather than taking an exam. As such, we decided to make it optional because we felt that through all of this, our students' happiness and health far surpasses the value of any test or exam. We also didn't want to discredit or penalize students who worked hard all year in AP classes and not provide them with AP credits on their transcripts – particularly because most of the content in AP courses had already been taught/learned by this point in the year."
"I believe that making AP testing optional is great," said Logan Zhang ('21). "Even though I am still taking my AP exam for APES, I felt bad for my international student friends who had to wake up early to take the exam. But now it's not mandatory."
"I think the AP test format is the best case scenario for what is going on in the world," said Nika Haleftiras, an AP Environmental Science teacher. "The College Board has never had to deal with something as large as a global pandemic and is doing its best. The optional aspect makes sense as students who are outside of the U.S. should not be taking tests at 4 a.m.. No one should really be awake at 4 a.m. for any reason other than watching a comet pass by or to see a royal wedding live."
Seniors who wish to enjoy a stress-free second semester are also basking in the relief of Mr. Hoe's recent update to Webb's testing policy.
"As a senior, the AP tests being optional is honestly kind of a big relief," said Kush Arya ('20), a Webbie looking to forgo his AP Spanish exam. "APs don't really matter, and given the recent epidemic, most schools are wary to accept AP scores from this year. I was also scared about the results, even though they don't matter much, because in many of my AP classes, the teachers warned of the very high probability of getting a question about a topic we haven't even learned yet."
"Making the APs optional was a big weight off my shoulders," said Aspen Helgeson ('20), a senior who recently opted out of her AP Calculus AB exam. "In this crazy time, it has given me one less thing to stress about."
Others possess mixed feelings about the recent changes in both the College Board and Webb policy.
"Well, as a student taking an AP, I was definitely bummed about the drastic changes because I had already begun preparing for the exam," said Jasmine Garcia ('20). "As of now, I don't really see the point in taking it due to the fact that it won't personally impact my future plans for college or anything like that and I don't want to add unnecessary stress onto my plate. In my opinion, I believe that the most important thing having taken this course is not about the score received, but rather the overall skills and ideas that I've developed throughout the year."
The special 45-minute take-home exam situation ignites some worry and uncertainty amongst AP students at Webb looking to stand out during the college application process or earn college credit.
"For students who are not intending to pursue a major that is directly related to the AP subject, making the exams optional definitely alleviates some stress," said Nicole Chen ('21). "However, those whose subjects are important for their majors or could potentially impact their college application process will find this year's exams more stressful since test structure and content has changed due to the situation."
"I feel like the AP exams should serve as affirmations of people's year-long work, but honestly it's easy for people to cheat this year and the 45-minute exam doesn't measure one's ability well," said Ashley Fu ('20). "Also, I hate the fact that I have to get up at 4 a.m. to do my Spanish oral exam if I want to earn college placement credit. I don't think it can accurately measure my speaking skills."
The College Board wishes to create a safe and cheating-free opportunity for all students to demonstrate their knowledge. They will allow open-note and textbooks during the 2020 exams, but the 45-minute time span does not leave much leeway for frantically flipping through a year's worth of old notes. In addition, if a student does get caught, they will face many serious consequences. The student's AP score will be canceled, their schools will be notified of their academic dishonesty, and they will be banned from taking any future APs, SATs, or SAT Subject Tests. 
In addition, everyone around the world will take the online exams at the exact same time in a large-scale effort to minimize academic dishonesty. The College Board has issued an "anti-plagiarism software" that makes cheating even more difficult. Teachers will look over their students' tests a couple of weeks after the exams are administered to check for any striking similarities between their students' scanned work. 
However, social platforms like TikTok are still poking fun at the lax rules that the College Board is determined to implement. TikTok and other social media platforms are an outlet for students to display their increased level of frustration since the onset of COVID-19. Some creators joke that the College Board will suddenly receive an increase of 5s for this year's set of exams because tech-savvy students will find ways to weasel around the guidelines. Others even volunteer to take others' exams for them with a small fee.
As dozens of colleges drop ACT and SAT requirements for the 2021 application cycle, some even ponder permanently changing the ways they evaluate their applicants. If the trend continues, giving less and less emphasis to standardized tests like the APs will ultimately reframe how high school students learn, prioritize, and perform.
About the Contributors
Kara Sun, Co-Editor of Media
Kara Sun ('20) is an all-out foodie. Like any typical SoCal girl, her favorite food is In-N-Out. Deciding to explore her passion of discovering new food,...
Sydney Wuu, Editor-in-Chief
Imagine being Editor-in-Chief for the Webb Canyon Chronicle, VWS all-school president, co-captain of the varsity tennis and water polo teams, and a big-time...