Breaking News: Administration makes changes for remainder of school year in response to surveys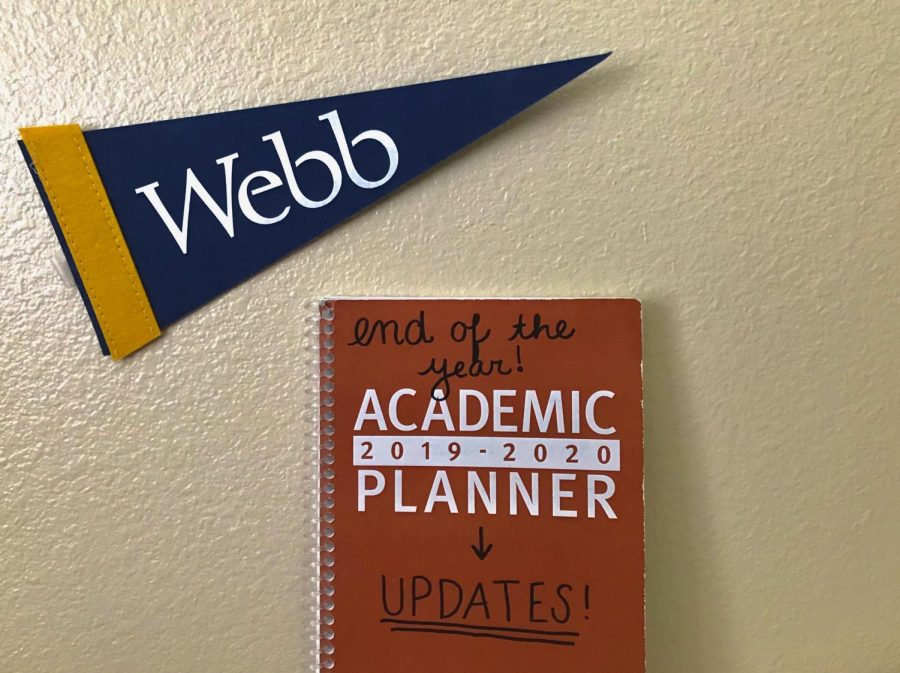 In this tricky time of online learning and staying at home, maintaining a regular schedule is important; however, transitioning to working online may mean finding a new routine that makes it all more bearable. Starting May 4th, all classes will only last 45 minutes and the schedule will be consistent every weekday. All asynchronous students will be exempt from attending the first block. Social events like Jubilee and special themed weeks were also detailed in the newly-released planner pages.
On April 23rd, 2020, Dr. Theresa Smith, Assistant Head of Schools, sent out a Community Update including a short survey for parents and students. The survey asked students to respond on topics ranging from workload and stress levels to internet speed. Parents responded to their survey based on what they have seen from their students. Almost 250 students completed the survey.
"This was an opportunity to really listen and do it in a way that supports students," said Sarah Lantz, VWS Dean of Students. "There was a lot of response to the survey and we needed to make changes. This is not a perfect program because we don't typically do this."
One of the most frequent responses from students was the excessive time they reported spending on the computers; some mentioned getting more frequent headaches and feeling very tired from increased screen time. Many felt like their workloads had increased. Students also missed the social aspect of Webb and wanted virtual events.
Seniors will face the most significant change to their schedule: they will not be required to attend classes after May 15th instead of May 22nd. Instead, they can take the week as time for individual work.
"Seniors in good academic standing will no longer be required to attend classes after May 15th," said Michael Hoe, Director of Studies. "They will have until May 22nd to submit any final work and/or assessments that their teachers deem required to earn their final grades. The idea behind this was to give seniors a chance to decompress and have a chance to relax a bit since they've been through so much these past few months."
The following schedule is for the final few weeks of school specific to Pacific Standard Time (PST). The first block, which normally begins at 8:30 a.m. will start at 9:00 a.m. and end at 9:45 a.m. The second block will still begin at 10:30 a.m., but end at 11:15 a.m. After a lunch period, students return to Zoom at 12:30 p.m. for their third class, and finish the school day at 1:15 p.m. Office Hours will still be held on Mondays, Tuesdays, and Thursdays; with the shift in the schedule, after school Office Hours will go from 1:30 p.m. to 2:00 p.m.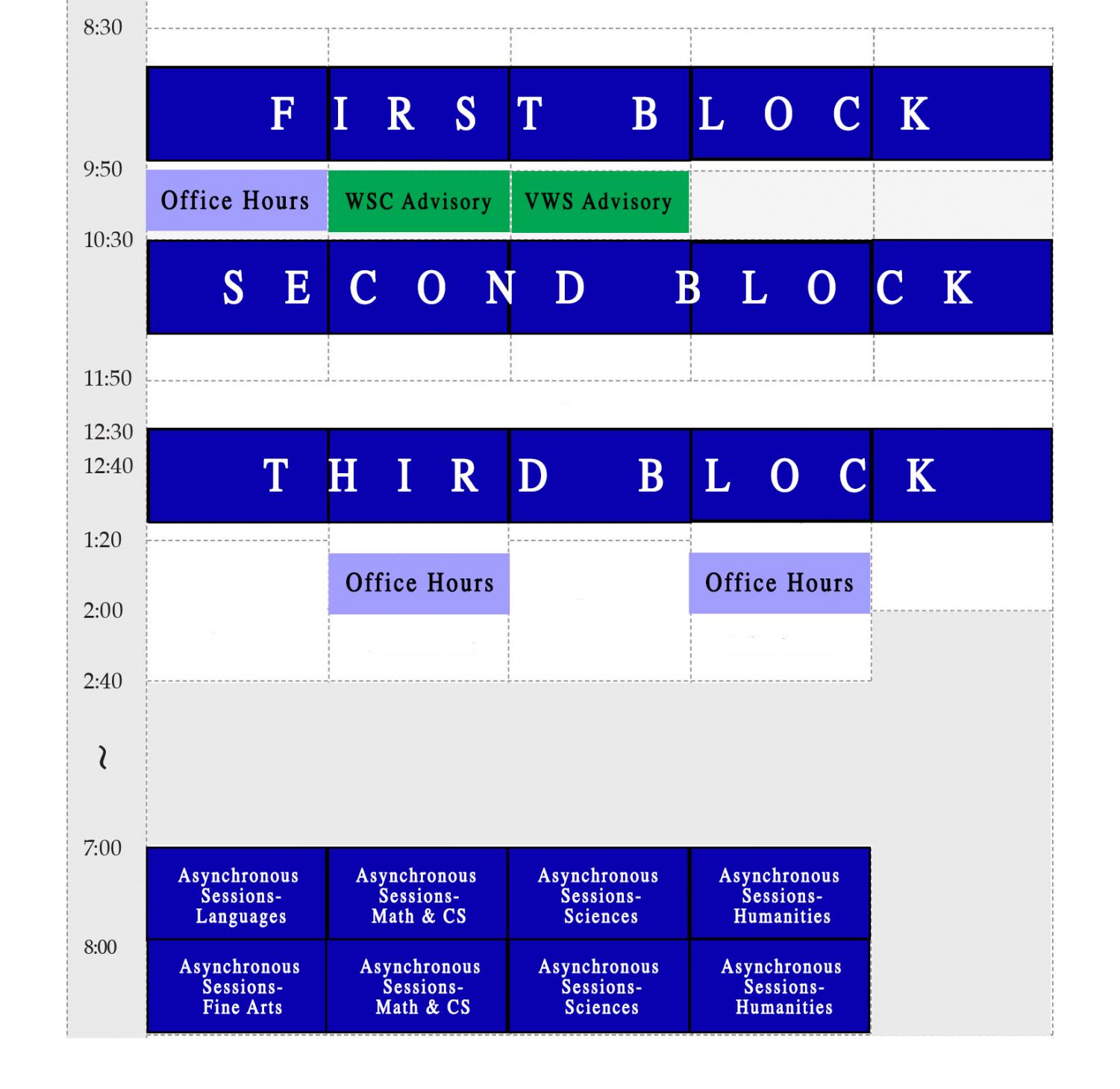 "I really like this decision because it's easier for everyone now that we don't have to stare at the screen for so long," said JoJo Jiang ('22), a local student. "It's also very stress relieving because we will have extra time to connect to the outside world like going for a walk, playing with your dogs, stuff like that."
For many asynchronous students, instead of attending live classes for the first block of the day, they will only be required to continue with the two sessions of classes each day in their respective time zones.  
"In my opinion, 45 minute classes will definitely be favored over 80 minute classes because it will be easier for me to fully address my attention during class without being sidenoted when we are done covering the material for the day," said Albert Xu ('20), an asynchronous student.
"I like that the schedule is changing," said Andrea Phung ('20). "Shorter classes are better in that there is less screen time for students. Not requiring all seniors to attend classes after May 15th is also helpful in that it allows seniors to accept the idea that the end of our senior year is not the same."
Ultimately, the administration's decisions are rooted in helping the students reduce stress. As the school year comes to an end, this modified schedule can help everybody push through finals and finish off the school year on a higher note.
About the Contributors
Summer Chen, Editor-in-Chief
A bonafide Libra, Summer Chen ('20), the Editor-in-Chief of Webb Canyon Chronicle, believes herself to be emotional, caring, and guided by her intuitions....
Janitza Luna, Editor-in-Chief
Standing at 5'0"ft tall, Janitza Luna ('20) embodies the persona of small and mighty. Born into the Aries astrological sign, her fiery determination...