Webb prepares for a return to campus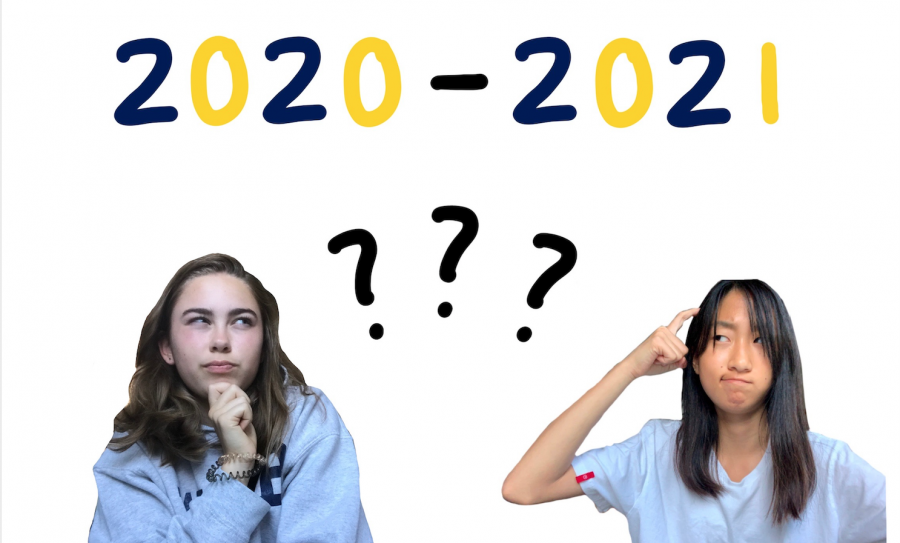 So, you have read the most recent letter from Webb, updating us on our return to campus next year, but you wonder, "What does it actually mean?" After interviewing Assistant Head of Schools, Dr. Theresa Smith, we have compiled all the information available to us and the school during this ever-changing scenario, here for you to read.
What will classes be like?
You may have read that Webb plans to design what the Administration likes to call a "hybrid-model" of in-person and online classes. 
"A hybrid model means that you have the possibility to do some of your learning online, and some of it in person," said Dr. Smith. "We are designing that model in anticipation of possible restrictions on who can be in a classroom. That model is going to allow us to blend different experiences." 
All of the class time and scheduling must be in accordance with the newest social distancing guidelines from the CDC, the Los Angeles County Department of  Public Health, and Webb's board of health advisors. The social distancing guidelines have shown to be extremely helpful in preventing the spread of the virus. In-person class size will most likely be limited, even though Webb typically has very small classes. 
"I feel like [hybrid learning] is about the best measure, because it takes both kinds of people into consideration; those who can come back and those who can't," said Jimmy Feng ('21). "It's a really open learning method because the students won't feel left behind even if they don't come back [to Webb]. I'm glad that the school has plans for almost every possible scenario."
But for things like all-school assemblies, Dr. Smith says Webb will likely be "reinventing" many structures and what those activities look like. 
"Being outdoors together is going to be a lot more possible than cramming everyone into Liu Cheung theatre," Dr. Smith said. 
Changes like relocating classes to new spaces, or outdoors may be likely, and having classes in shifts as well. Webb's administration is trying to come up with creative solutions in order to comply with social distancing guidelines, making use of all our campus has to offer. However, Dr. Smith said "Certainly having our smaller community that is mostly contained is helpful to us."
How will Webb incorporate social distancing?
The administration is working closely with a board of medical experts to look into cohorting, which is the formation of groups of students and faculty that will heavily interact with each other instead of the whole campus. Webb plans to create these groups by looking into class schedules, dorm residency, and other activities. 
Not only will Webb be enforcing social distancing, but also other health recommendations such as face coverings in public. "I think current social distancing guidelines suggest that we'll be wearing masks," said Dr. Smith.
How will we live in communal dorms?
Webb's administrators and the board of medical experts are in the midst of making plans that will allow Webb to retain its rich boarding life while keeping students safe and following Los Angeles county health guidelines. 
Currently, Webb is "Looking at the dorms individually and measuring space, so that's a 'stay tuned' space. We want to make sure that any living in the dorms is going to allow students to follow guidelines that exist," said Dr. Smith. 
The administrators and health team have also discussed "Having an architect look at the space, but I don't think we'll have time to do any large scale renovations before September," said Dr. Smith. 
"I'm excited at the idea of maybe being able to have a single next year, but it's sad that we might not be able to interact with everyone we want to with the cohorts and all," Emily Wang ('22) said. 
Even if Webb will not be renovating the dorms, the administration and health team are coming up with ideas to make the most of the dorm space we have now. They have been discussing having increased cleaning supplies and splitting time in shared spaces such as the showers. 
What about our opening days?
The 2020-2021 school year will be starting in early September rather than in August. The school decided to push back the start "To give [the administration] a little more time to prepare, and give [students] more time to get here," said Dr. Smith, "[Including] getting international travel worked out."
Medical experts currently stress the two week quarantine periods if someone has been in a high-risk situation or location, so Webb is working with medical experts to see how the school would "work with the quarantine." 
Most Webbies know that students who hold major leadership positions return to campus early in order to help set up for the new year and Dr. Smith said, "Our goal is that we would have some early leadership organization for sure."
How will weekends at Webb work?
As you may know, weekends at Webb can be really fun. But because of Covid-19, activities like trips to LA, going to play laser tag, or even just going to the village might not be possible. It all still depends on what guidelines Webb's health advisory board and the Los Angeles County Department of Public Health allow.
"We imagine that depending on the guidelines, we may be trying to offer more on campus activities to limit exposure," said Dr. Smith. 
According to Dr. Smith, the Los Angeles County Department of Public Health should be coming out with more guidelines for colleges and schools later this week, so Webb will be able to work out more of the logistics with that information.
What about visitors to campus and breaks?
As far as visitors to campus, those will most likely also need to be limited. Webb moved Parents Weekend to February instead of the usual October date, assuming that later in the year, it will be more likely for people to travel and host visitors on campus. What does this mean for food deliveries? We will just have to wait and see. 
Another issue is that faculty, staff, and day students are constantly moving on and off campus during the day — Webb is not designed for us to be able to hunker down and stay put. During breaks, students will be allowed to remain on campus, using the model Webb had originally designed to host students during Spring Break 2020. Webb will also most likely be restricting travel destinations to high risk areas, as they would have done this year for our spring break plans. 
Wrapping Up 
As you can see, a lot of decisions still have not been made, since the information out there is constantly evolving. Faculty will seize the summer's opportunity to plan, as much as they can, for next year. Webb's goal is to stay flexible, and to build a model that is compatible with any newly released guidelines. 
We can expect another email with more updates by the end of the week, but even then, things may change before our return to campus in September. More updates will be released throughout the summer. The best thing for students to do right now is to not catch Covid-19 by practicing social distancing, have a fun summer, and trust that Webb is working hard to prepare for the 2020-2021 school year.
*Correction: The initial post of this article contained grammar mistakes.
About the Contributors
Nichola Monroe, Editor of Features
As an activist and leader, Nichola Monroe ('22) is always voicing her beliefs and concerns to her community and encouraging many others to do the same....
Sharon Xu, Staff Writer
Sharon Xu ('22) is a new sophomore staff writer for the Webb Canyon Chronicle. Although she is a resident of South Hutch, Sharon is from Rancho Cucamonga...