Dolly Parton's contributions to pandemic relief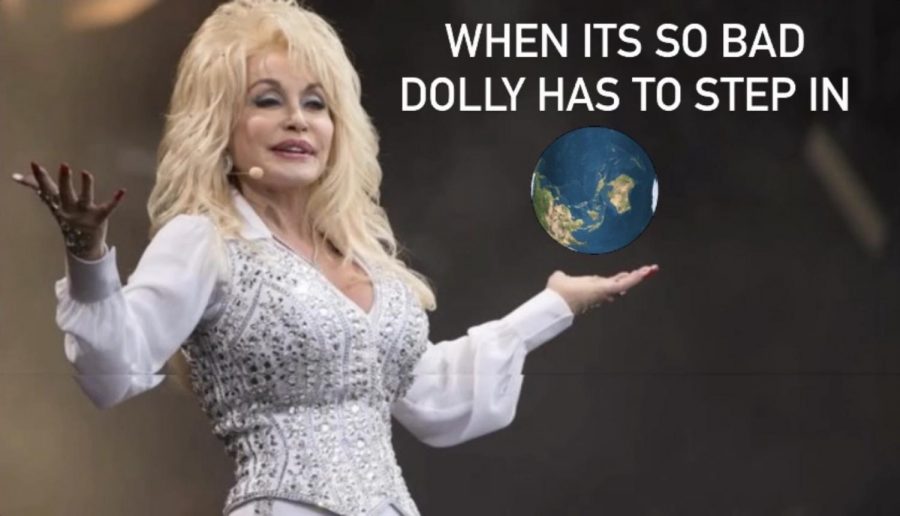 Some might only know Dolly Parton for her chart-topping, genre-defying singles or as the songwriter behind various successful hits that were sung by other artists, such as Whitney Houston's "I Will Always Love You." Others might just know her as the old country lady that appears occasionally on social media.  
Back in April of 2020, Parton contributed one million dollars to the Vanderbilt Institute for Infection, Immunology, and Inflammation. Her donation, known as the Dolly Parton COVID-19 Research Fund, helped fund important parts of vaccine research.  
"Her money helped us develop the test that we used to first show that the Moderna vaccine was giving people a good immune response that might protect them," said Dr. Mark Denison, leader of the research at Vanderbilt, in an interview with The New York Times. 
Vanderbilt contributed to the making of the Moderna vaccine, and Parton's fund is credited in the acknowledgements. 
"I think it's just one more example of a long history of humanitarian efforts by one of the most talented country singers of all time," said Ms. Megan Horejsi, fine arts department faculty. "She's leveraging her privilege and using her platform really well, and she kind of always has." 
Country singer and songwriter Dolly Parton has had a long history of supporting charities and fundraising for organizations that support issues spanning from cancer research to dog rescue. During the pandemic, she has taken time to make even more significant efforts to helping those who have been affected. Parton has been a longtime supporter of various causes throughout her career, including her children's literacy program called Imagination Library and opening a bald eagle reserve.  
Parton's Imagination Library provides books in support of children's education. Since its start in 1995, the program has delivered over 100 million books internationally, making this one of her most influential projects.  
Parton also partially owns the amusement park Dollywood. In 1991, she partnered with the American Eagle Foundation to bring Eagle Mountain Sanctuary to the park. The area spans over one million cubic feet and is one of the largest sanctuaries in the world for non-releasable eagles.   
"Celebrities should follow Dolly Parton's path and use their platforms to contribute to the greater good," Reece Ollivierre ('23) said. 
In April, Dolly released a series on YouTube called "Goodnight with Dolly," where she reads bedtime stories for children on the Imagination Library channel.  
"I think it is pretty clear that now is the time to share a story and to share some love. It is an honor for me to share the incredible talent of these authors and illustrators," Parton said. "They make us smile, they make us laugh and they make us think." 
Many celebrities have participated in donations or spreading awareness during the pandemic, but Dolly seems to be one of the only ones who has consistently done it, not for her public image but purely for helping those in need.  
Since starting her career in 1967, Parton has continuously used her fame and wealth to help others. She lends an example to those who have very big platforms like her to contribute to making change in our society. Thank you Dolly! 
About the Writer
Maria Duan, Staff Writer
Maria Duan ('23), a boarding student from Beijing, China, resides in San Francisco when not living at school. She has a deep interest in world languages,...