Webbies voice opinion on Covid-19 vaccine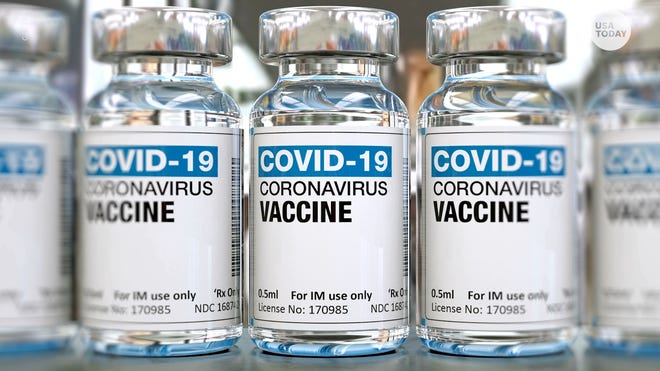 In early November, Pfizer and BioNTech announced a COVID-19 vaccine that was over 90% effective. They claimed they were ready to distribute the vaccine as early as mid-December of this year. While this does seem to be a good thing, many Webbies are skeptical of the amount of testing that went into the vaccine. Should they be worried, or has the vaccine been proven to be safe for people to use. 
Testing for vaccines typically takes about a year, sometimes more, before the vaccine is approved for public distribution and use. Pfizer's vaccine has gone through the testing phase relatively quickly, and this leaves Webbies with a lot of questions, the main one being whether or not the CDC followed the correct protocols in testing the vaccine. Those Webbies believe that the vaccine has the ability to cause a lot of harm, and fear that they will be required to take it before proper testing has happened. 
Other students trust that the CDC has done their research, and that the vaccine should be put out as soon as possible. They believe while yes, the testing has gone faster than other vaccines, the pandemic has demanded that the vaccine production process be fast-tracked 
"I am not sure if I would take the vaccine," Mick Adkins ('23) said. "I trust that Webb would make the best decision possible regarding our health and safety, so if they mandated it, I would take it. My concerns come from the vaccine's production. It was rushed and the long-term effects are unknown. Price is another factor. Will I be able to afford a costly vaccine that isn't guaranteed to protect me from all mutations of COVID-19? That being said, my biggest concern in this pandemic is not getting COVID-19, but spreading it to those with underlying health issues that are more likely to die from it. Because of that, I want to do what is best for public safety, whatever that may be." 
"I would not want to take the vaccine before the end of 2020," Katie Arzate ('23) said. "I want to see how others are taking the vaccine, then I would consider taking it like a month or two if no major side effects are present. The vaccine came out incredibly fast, way faster than any other vaccine. That could be due to the mass need for one, but it still seems too fast." 
"I would take the vaccine 6 months into 2021 when it is worked out," Mason Letteau Stallings ('21) said. "Testing takes close to a year, and right now they have not gone through the full testing." 
"I think it depends on how the 3rd round of testing goes. After that testing ends, I would want to take it," Aidan Helgeson ('23) said. "I highly doubt that the testing will be completely done by the end of 2020, but I would want to take it as soon as it is ready for the public, assuming that the testing goes well." 
"In short, I do believe the Pfizer (and Moderna) is safe, so much so that I'm scheduled to receive my first dose this Friday morning (they both require two doses to complete the series)," Stephanie Baron PA-C said. "Our hospital (Emanate Health) is due to pick up the vaccine December 16th.  Once prepared, we will have to use it within 5 days. We have enough doses for 2,500 of our employees. So, they (Pfizer and Moderna) are running substantial vaccine clinics. The companies put everything else aside and focused on the COVID-19 vaccine. The studies involved tens of thousands of participants on different continents to test for both the efficiency and safety. The large sample sizes have yielded a lot of valuable information, and it would not have been able to progress through the phases of the clinical trials without ensuring the safety of the participants. For those who want to learn more about the testing phases to feel more comfortable with taking the vaccine, see this document." 
Many Webb students are unsure of when they would want to take the vaccine, but the consensus seems to be that they would rather wait and see if any major side effects are revealed. Before deciding, you should always do research first. Having a COVID-19 vaccine is extremely important, but there is some risk in rushing the vaccine. Though Ms. Baron has been able to shed a lot of light onto this situation, and has shown how extensive the trials have been, despite what some might have heard. Overall, students trust that Webb will only require the vaccine once they know it is completely ready.  
About the Contributor
Ryan Walker, Staff Writer
Ryan Walker ('23) is a sophomore at Webb, who loves how open the Webb community is especially in the library and dining hall. He resides in Arcadia,...