Costumes 101: How to dress up as fashionable faculty members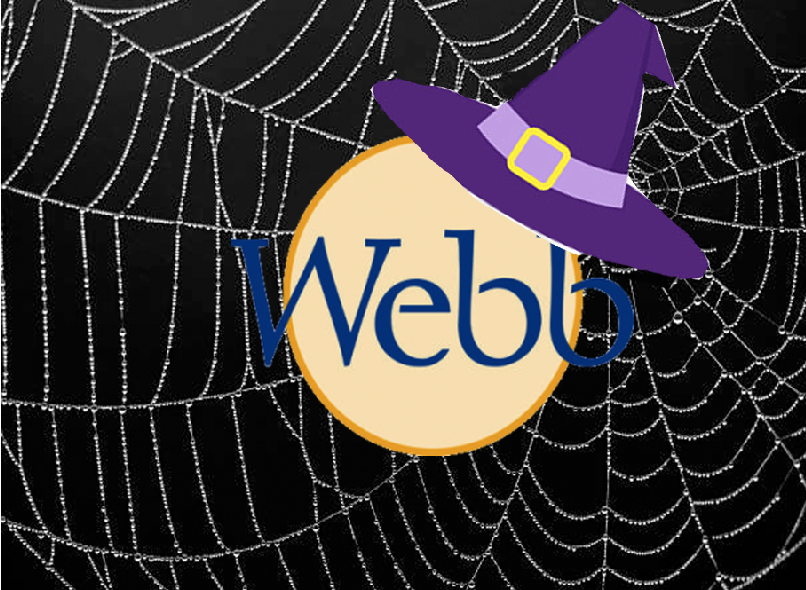 As teacher look-a-likes roamed around campus on Halloween, it became apparent that there was a trend for this year's Halloween. Students captured teachers' signature looks and emulated them to assemble a creative costume.
Elena Monroe ('18) partnered up with Mrs. Quick to get Mr. Quick's classic orange Baja hoodie and straw hat. Mrs. Quick hid the jacket and hat in a planter on the west side of her house, allowing Elena to take these items without Mr. Quick noticing.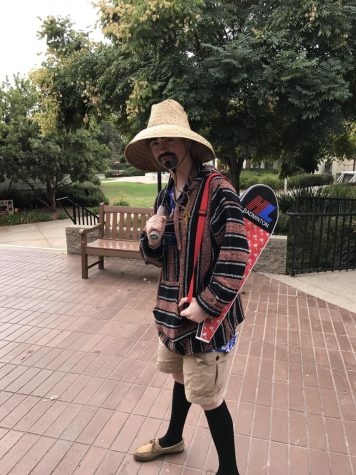 Other examples include Webb Canyon Chronicle's costume contest winner Britany Marticorena ('18) who dressed up as Sr. Roblero, making sure to include his prominent bike tattoo.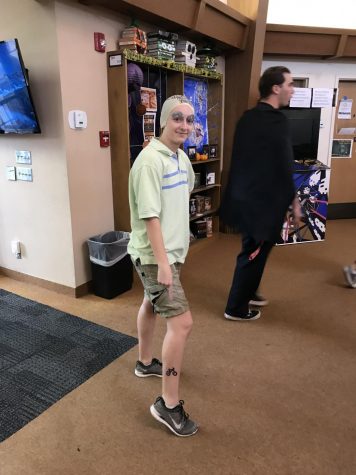 Mo Igbaria ('20) executed a switch with Dr. Beikmann, the two disguising as each other.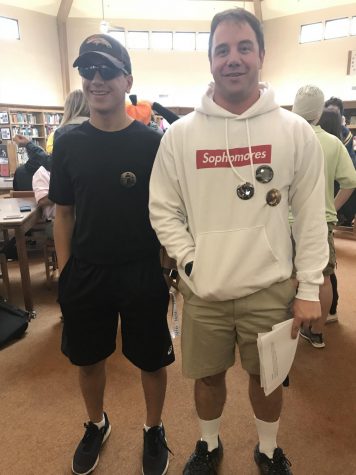 In light of these costumes, here are four more looks you can achieve to accurately represent Webb faculty members' daily outfits.
Greg Gerken
To achieve Mr. Gerken's signature look, all you need are sunglasses, black shoes, a button-up shirt, khaki pants, and a tea thermos. After settling into this mellow look, you can successfully display a work-day casual outfit–nothing too fancy for discussing existential ideas or Walt Whitman poems. Here's how to put these items together:
Set the sunglasses on the top of your head. You probably won't wear them very often, but they're stylish. Who knows when you're gonna need to fight the SoCal sun?

Put on your shirt, but don't bother ironing it. The wrinkled way is the right way.

Keep your khaki pants underneath the shirt, leaving your shirt untucked.

Put on your black loafers. You might need to wear them in so that reflect an "unpolished" look.

Bonus points: Shamelessly get a semi-bald cap and place it on the back of your head.
Dean Ben Farrell
Dean Farrell and his wife describe his outfits as "boring," so this recreation is ideal for those people that are under a time constraint to find the perfect costume. To produce the right result, you will need a striped button down shirt and some chinos or khakis–normally brown, black, blue, or green (when he's feeling adventurous.) Most importantly, the "Farrell Fashion" signature look requires a replicated version of his thick eyebrows as the finishing touch.
Put on your striped or "basic, boring patterned" shirt and cuff the sleeves.

Tuck in your shirt to give your outfit a professional look.

Wear black or brown shoes. If you can get away with it, try some white shoes to shake it up.

Draw on a semi-beard that students might comment on, especially because part of your job is to tell them to shave.

Give yourself a pair of thick (but trimmed) eyebrows. Be cautious: too much eyebrow can get out of control.
Michael Szayni
Mr. Szayni's outfits normally consist of shiny dress shoes, nice slacks, a bright button-up shirt, and a blazer with personality. A pop of color can go a long way when you are deciding your outfit of the day. However, on special days, you can see him matching the humanities classrooms' chairs from the bottom to the top. To look like Mr. Szayni (and possibly the chairs), you need gray slacks, black shoes, a lime or a deep sky blue shirt, and blond hair.
Make sure your slack's gray color matches with that of the swivel chairs' bottoms.

Check beforehand to verify that the green or blue of your shirt is the same color as the chairs' seats. Otherwise, you might as well be recreating a different style.

Put on your well-fitted shirt and slacks.

Last, but not least, slip on your black dress shoes to match with the wheels and complete your look. Walk into class, and await the pictures and laughs from students.
Graphic courtesy of Michael Szanyi.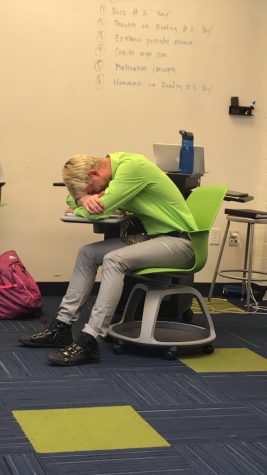 Dean Sarah Lantz
On the weekends, Dean Lantz can be seen driving a golf cart with her three kids: Annie, Lucy, and Evie. She often carries a Starbucks drink and snacks. Since the weekends are her times to be cozy, she can be seen wearing leggings, a comfortable sweatshirt, and some tennis shoes with Evie on her hip.
Start off your day by wearing a pair of leggings and tennis shoes.

Carry around your baby on your hip. Why wouldn't you wanna bring her with you? She's an adorable addition.

Drive around campus on a Webb golfcart, convenient for transporting your kids up and down Gym Hill. Keep some drinks and snacks close by, just in case someone gets hungry.

During the academic day, it is vital that you have a Webb Student Handbook within reach so that you can open up to page 22 if you see some rips in a student's jeans.
About the Contributors
Summer Chen, Editor-in-Chief
A bonafide Libra, Summer Chen ('20), the Editor-in-Chief of Webb Canyon Chronicle, believes herself to be emotional, caring, and guided by her intuitions....
Janitza Luna, Editor-in-Chief
Standing at 5'0"ft tall, Janitza Luna ('20) embodies the persona of small and mighty. Born into the Aries astrological sign, her fiery determination...