From the latest automated cars to our everyday smartphones, algorithms have undoubtedly permeated our society. When we think about algorithms, numbers and formulas tend to be the first things our minds conjure.
Visual art is likely one of the last things we think of when we talk about algorithms. However, it should be one of the first. I realized this upon reading in a news article about the Instagram artist Beeple's digital artwork, which was sold at over 69 million dollars in the Christie's auction. Algorithms are not only the forefront in data-processing technology but are underpinning the future of the art world itself.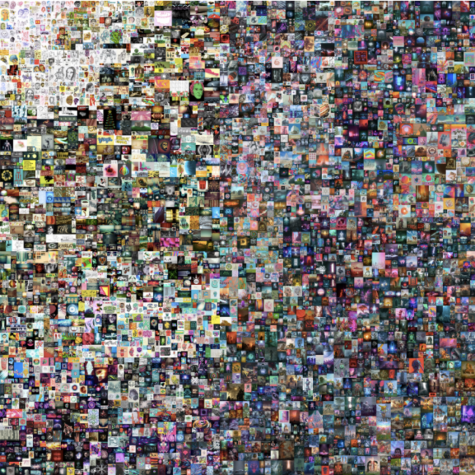 To understand how the $69 million digital art was sold at the auction, one needs to know the basics of NFT. NFT, short for "Non-Fungible Token," is a blockchain-based system similar to bitcoins and other types of cryptocurrencies. The complexity of the internal functions of this system renders it hard to summarize in scientific terms, but we can find its parallel in the virtual item trading system of online games. 
Each NFT is synonymous to a unique item in an online game, so it cannot be faked or reproduced. Players can trade these NFTs with the game's currency, perhaps gold coins, which are first purchased with real money. Thus, we have a market where artists can trade their artworks for cryptocurrency, and eventually real money. The implementation of the NFT system requires algorithms, which is why we need algorithms, or, in a broader sense, computer science, in an age where the value of art is threatened by the replicability of internet images.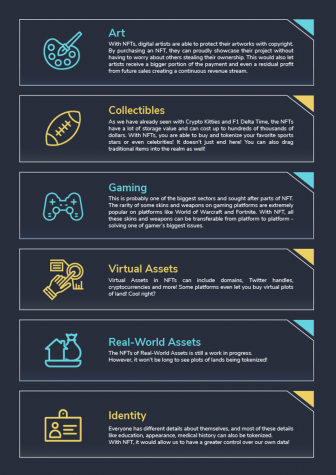 Even before the NFT system was introduced as a transaction method in the art world, computer systems were already involved in the creation process of artworks. One of the most established AI that generates artworks is the Deep Dream. It was released by Google in 2015, and the artworks it creates defined the general public's impression of AI-produced images.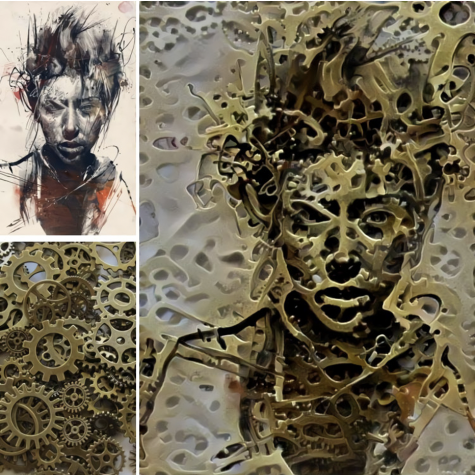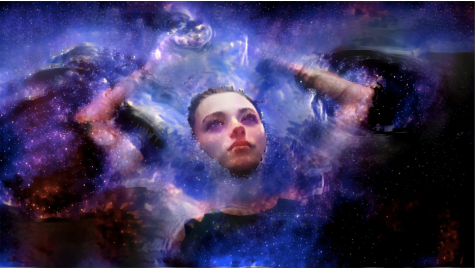 Deep Dream's creations are less like paintings in the traditional sense and more like reflections of how AI systems imitate the way humans create images. The system was a way for scientists to gain insight on how neural networks function, but, at the same time, it opened the door for AI-created artworks. The name "Deep Dream" was derived from the fact its images are infinite – when we zoom in, the AI system would continue to generate content according to the artwork's style. These recursively embedded details are similar to the idea of a "dream within a dream" made popular by the film "Inception."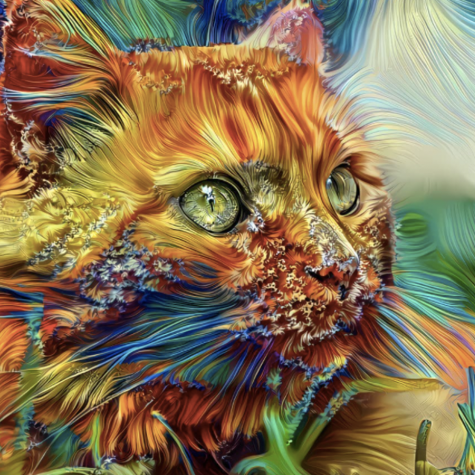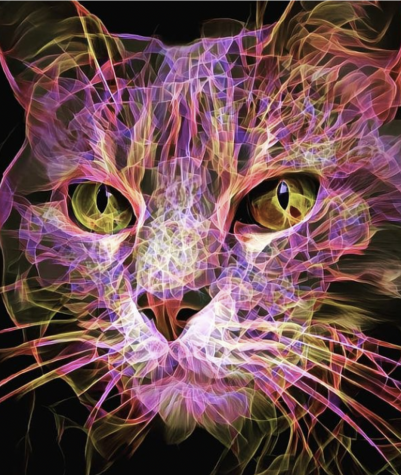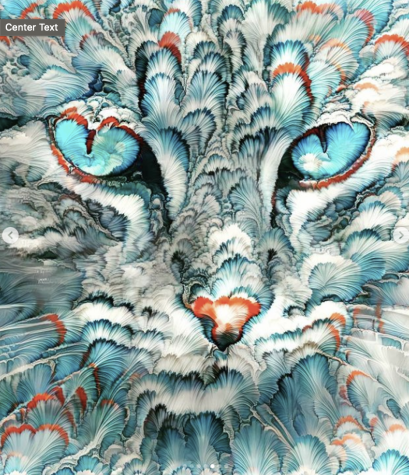 Apart from the intriguing, yet somewhat unsettling, works of Deep Dream, GauGAN is another AI system that creates artworks of a more familiar appearance. This image-creating system was developed by the graphics processing brand Nvidia. GauGAN "draws" pictures based on its machine learning database of real-life images, often of landscapes, and thus, the results resemble those images and are much more recognizable to humans.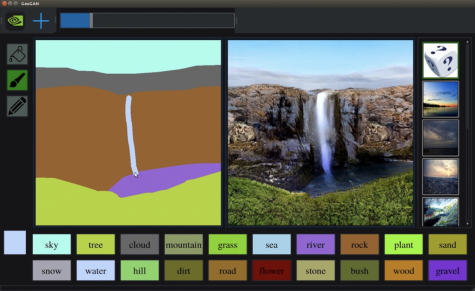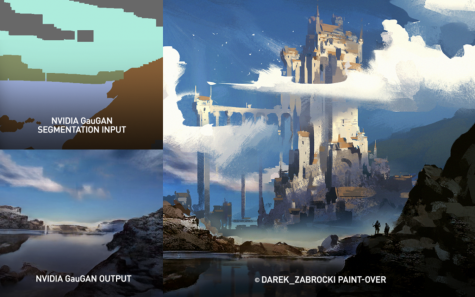 While Deep Dream seems to invite us into its own obscure realm of creation, GauGAN allows us to input a blueprint-like request before returning a more intricate finished product. Hence, unlike Deep Dream, the creative element very much lies with the human artist when using GauGAN. Analogically, Deep Dream is a wizard who opens a portal to a separate dimension, while GauGAN is like an adept craftsman who tells us, the architects, "you handle the creative sketches, leave the end product to me." So, the question that remains is: just how creative can we be? 
Los Angeles-based artist and designer Refik Anadol has the answer. When the rest of the world's understanding of data still lingered at numbers, he had already turned data into innovative art installations; he explained in an interview with DesignWanted, "For me, data is not just a bunch of numbers. For me, data is actually a memory." Anadol's art results from a combination of machine learning and quantum computing, fittingly embodying art of the future.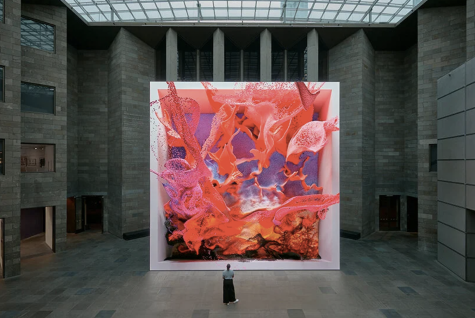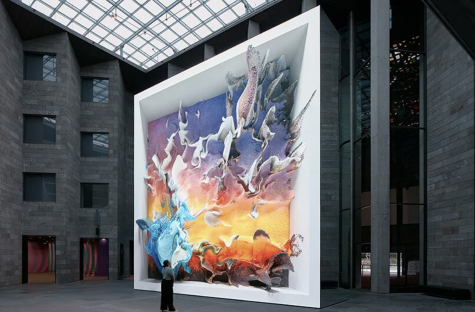 Refik Anadol's works do not solely seek to demonstrate the artistic potential of AI, but also themes, regardless of the complexity of the human consciousness, such as dreams, emotions, memories, the sense of being alive, and so on. His work is therefore, a balance between human creativity and computer science. The installations display visual representations of data that is constantly growing and expanding on itself in an independent or "organic" computing environment. The visual display of this process delivers the unique aesthetic of digital art to its audience.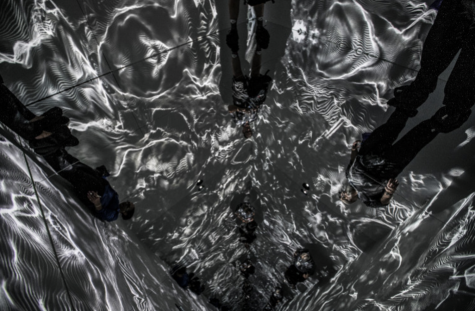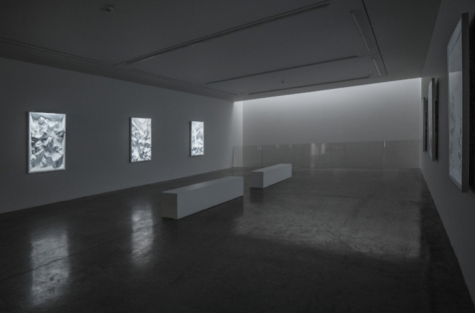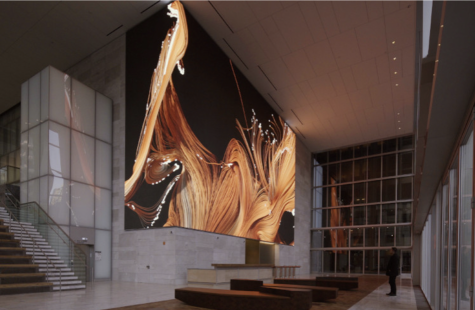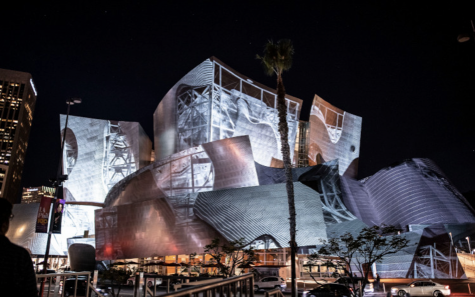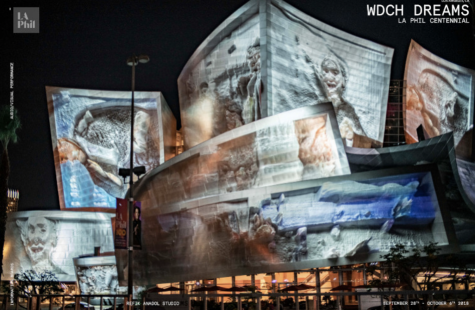 Computer science in today's world does not stand alone as an abstract scientific concept but has already developed various applications that are intertwined with our everyday lives.  Algorithms can not only operate electronic devices and information channels, but also offer creative and inspirational artistic experiences. 
Sometimes the AI system provides the creative element and surprises us, and other times, we provide the creative element and the AI system does the rest to impress us. Either way, computer science now undoubtedly has an application in the creative process of artmaking and serves an important role in the future art world.
Bibliography: 
A data universe made of memories, AI and architecture. Interview with Refik Anadol • Digicult | Digital Art, Design and Culture 
http://digicult.it/articles/a-data-universe-made-of-memories-ai-and-architecture-interview-with-refik-anadol/
AI Art Generators: How to Make AI Art (2020 GUIDE) — AIArtists.org 
https://aiartists.org/ai-generated-art-tools 
Beeple sold an NFT for $69 million – The Verge 
https://www.theverge.com/2021/3/11/22325054/beeple-christies-nft-sale-cost-everydays-69-million 
Beeple: A Visionary Digital Artist at the Forefront of NFTs | Christie's 
https://www.christies.com/features/Monumental-collage-by-Beeple-is-first-purely-digital-artwork-NFT-to-come-to-auction-11510-7.aspx
How Artificial Intelligence Is Redefining Art | Hacker Noon 
https://hackernoon.com/how-artificial-intelligence-is-redefining-art-6cea5a01b05b
Machine intelligence as a narrative tool in experiential art – Interview with Refik Anadol
https://designwanted.com/design/experiential-art-refik-anadol-interview/
NFTs, explained: what they are, and why they're suddenly worth millions – The Verge 
https://www.theverge.com/22310188/nft-explainer-what-is-blockchain-crypto-art-faq
Non-fungible token – Wikipedia 
https://en.wikipedia.org/wiki/Non-fungible_token
Nvidia AI turns sketches into photorealistic landscapes in seconds | TechCrunch 
https://techcrunch.com/2019/03/18/nvidia-ai-turns-sketches-into-photorealistic-landscapes-in-seconds/
Refik Anadol's algorithmic 'quantum memories' on view at NGV triennial 
https://www.designboom.com/art/refik-anadol-quantum-memories-ngv-triennial-melbourne-australia-01-10-2021/
What are Non-Fungible Tokens (NFTs)? | Genesis Block 
https://genesisblockhk.com/what-are-non-fungible-tokens-nfts/